Amazon Studios has currently dropped the poster of the latest comedy I Want You Back.  The first official trailer of the film shows it is featuring Jenny Slate and Charlie Day. The story of this show follows the story of Peter and Emma who are two complete strangers and making a bond over the fact that they both have been fallen in love with their ex-partners.
After happening this mess  Peter and Emma have decided to make a pact for helping each other for getting back together with their exes. The role of exes has been played by Gina Rodriguez and Scott Eastwood, they are just sabotaging the new relationships with their exes.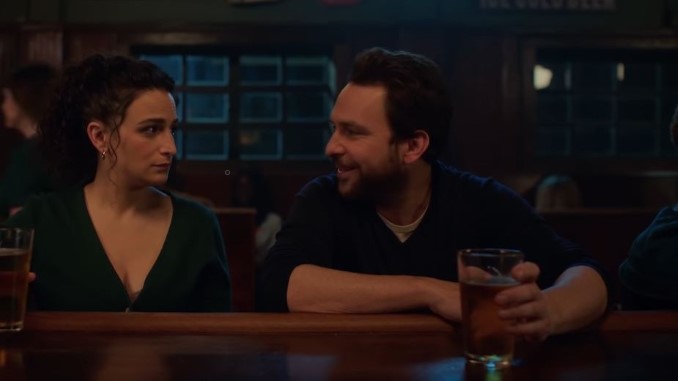 The new trailer depicts the cover of the eponymous Jackson 5 song, which provides some hints about how the character of Day and Slate planning to sabotage the new relationships with Emma and also has been attempting for seducing the new boyfriend of Anne played by the actor of The Good Place's Manny Jacinto, when Peter is attempting to befriend with Noah to break up with his new girlfriend Ginny hat is played by Clark Backo.
The trailer has given the true rom-com fashion about Day and Slate's character that might just be found the better companionship with each other.
I Want You Back: Cast
This film is featuring Mason Gooding, Dylan Gelula, Jami Gertz, Isabel May, and Luke David Blumm. It is directed by Jason Orley having the script from Isaac Aptaker and Elizabeth Berger, they are mainly the writing duo behind the upcoming rom-com Love, Simon, and the television spin-off Love, Victor.
I Want You Back: Release Date
This film will premiere exclusively on Amazon Prime Video on 11th February.
Here is the trailer:
A big thanks for the source.