FIFA 22 is already here are EA Play members can already play up to 10 hours of the game while Play Pro members, including me, have already got access to the game days back. So, I have already started setting up my FUT 22 team, and so, if you are a Premier League fan, this guide will help you make the best starter team.
In our last articles on the new FIFA 22, we talked about how difficult it is to score a goal this time around as EA Sports has made the defence a lot better. So, you will need to balance your team well to get the best results and defeat teams in FUT 22; here is the best Premier Lague team under 20,000 coins:
GK: Bernd Leno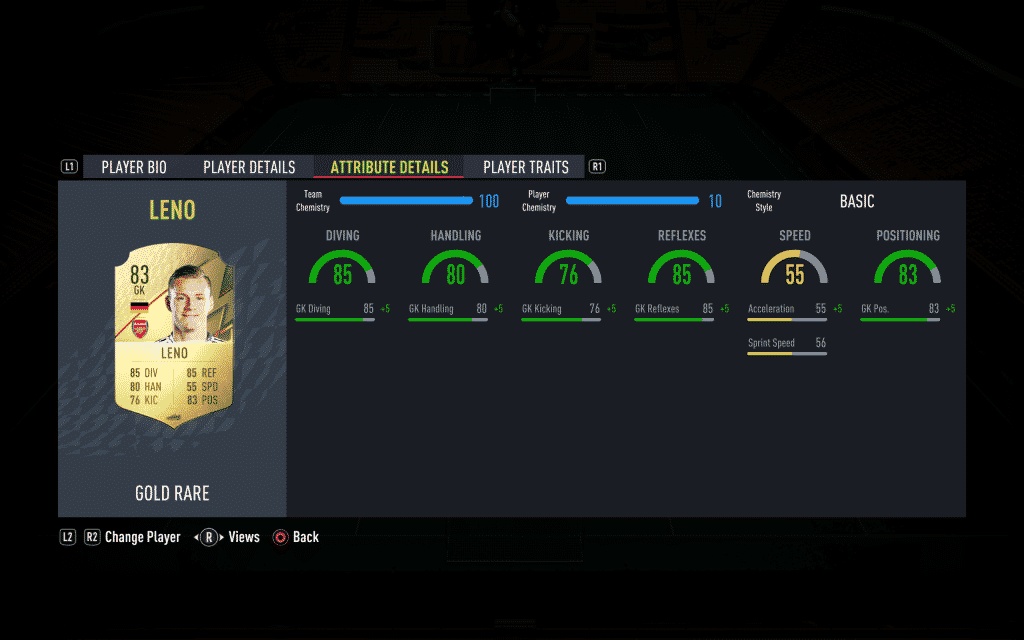 This time, apart from defence, EA Sports has given a huge improvement on the goalkeeping side, so most goalkeepers above 80 rating can give phenomenal saves. So, you do not have to spend much on this; you can get Bernd Leno for only 1000 coins and for that, he does really gives some good saves to save you from getting goals.
LB: Alex Telles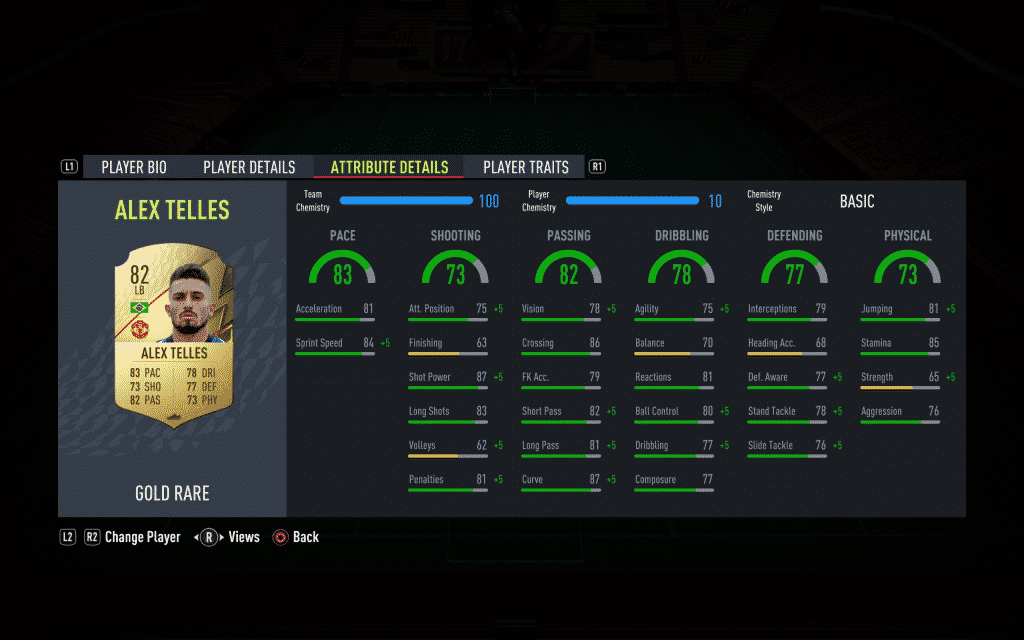 If you love your full-backs to be fast as well as handle the defence, then Manchester United's left-back Alex Tellas has good pace and defensive abilities. He is the man you can get for only 2,200 coins to make your team stronger and link up with Pulisic on the left flank.
CB: John Stones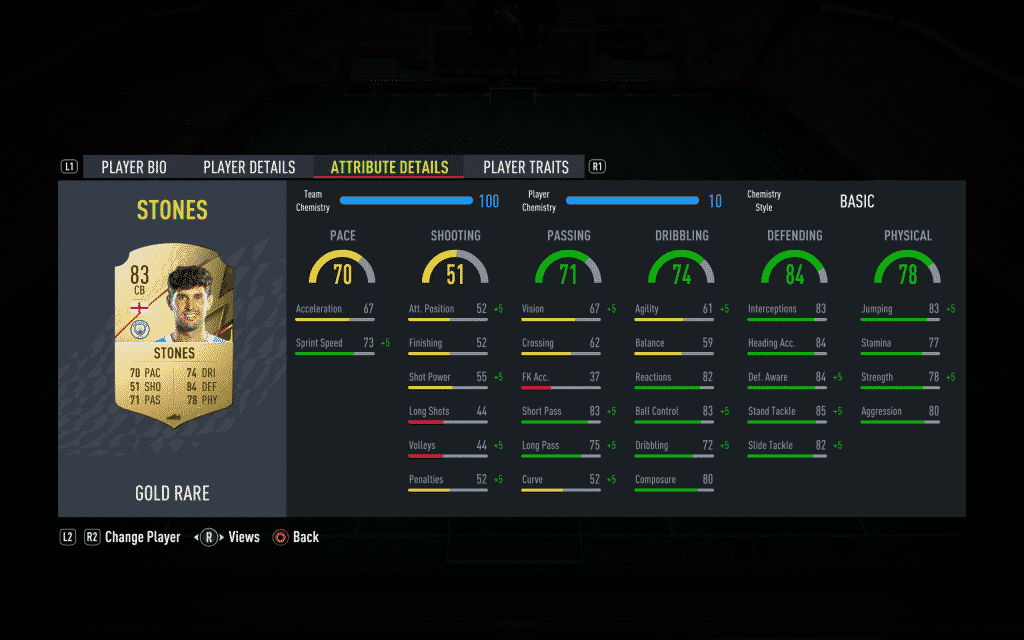 Manchester City is blessed with four of the world's best centre backs, and you can get John Stones with an 83 rating for only 1,600 coins. He can make tackles, has good defensive abilities, and thanks to 70 pace, he can run to prevent strikers from running at your goal.
CB: César Azpilicueta
Azpilicueta is another reliable man you can buy for only 1000 coins, not the fastest or the strongest, but he gets the job done. He is the perfect man to stop attacks on a basic level, don't lounge in challenges with him, do upgrade to Ruben Dias or others when you have more coins.
RB: Emerson Royal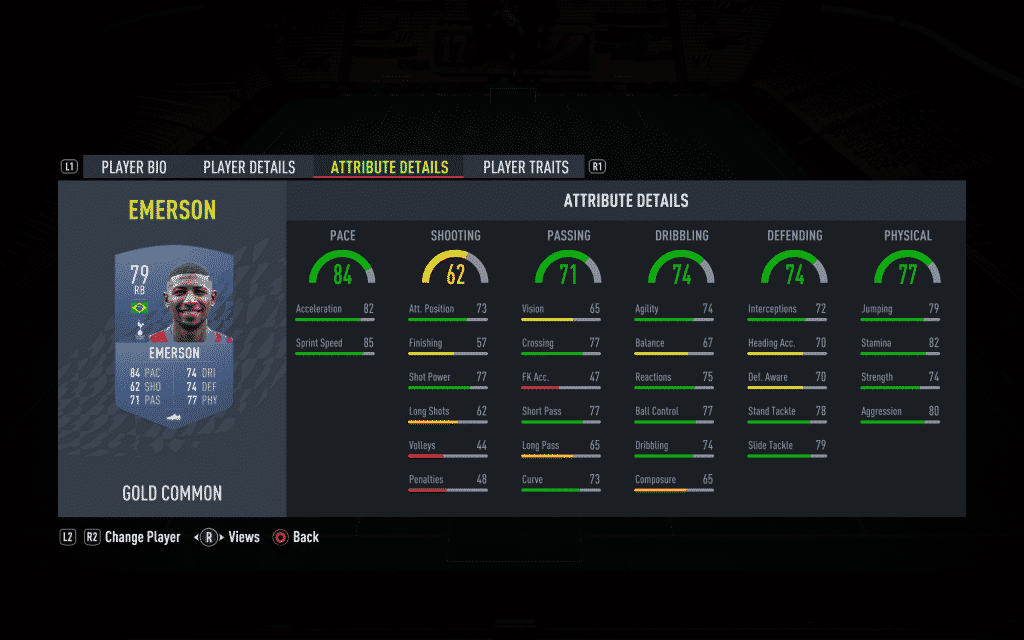 The Barcelona man who is now playing for Spurs is a good choice for the start if you need someone to have pace; he has 84 pace and can break the opponent's flank when needed. Well, you will have to spend around 3,500 coins to get, but worth investing.
CDM: Scott McTominay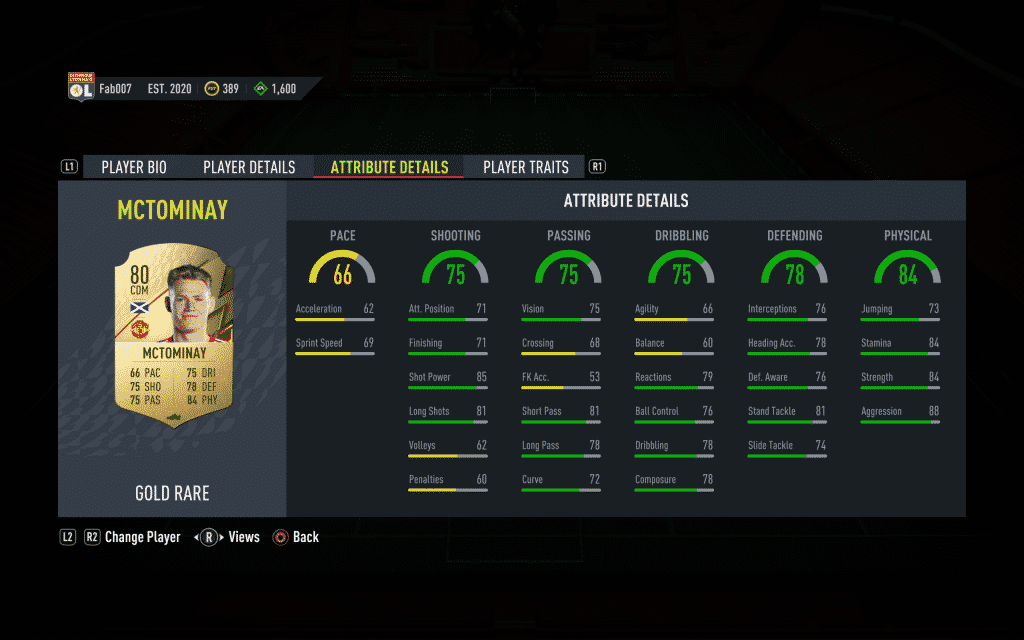 The Manchester United CDM is a great choice if you want someone to provide a guardline before the center backs. McTominay is only 80 rated; he has the defensive ability to stop players or make tackles and can also pass balls when needed to set up the attack. You will have to spend only 900 coins to get him.
LM: Christian Pulisic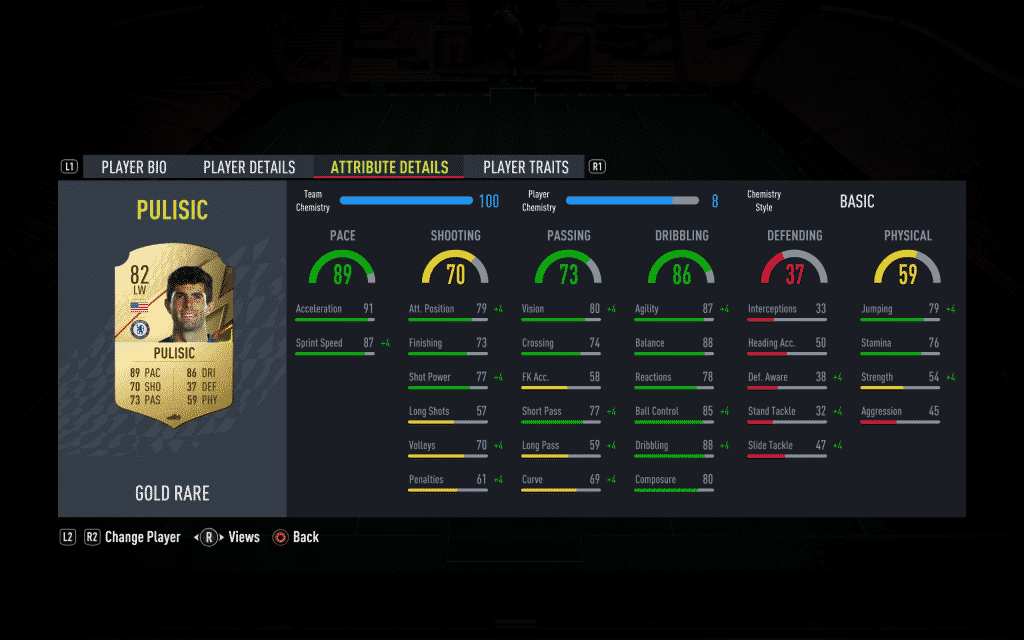 Playing with 4 midfielders, you need to have good LM and RM, who can run and create opportunities during an attack, also have the pace when the opposition tries to exploit your defence. So, we have gone for the fastest LW, you can use a position modifier to make LM, and for 2,600 coins, Pulisic has 89 pace, cheap yet very effective to make runs and put crosses.
CAM: Mason Mount
The reliable CAM, who is both affordable and effective, doesn't have the best pace, but 74 is ok, and his main advantage comes with passing as well as dribbling. For around 2000 coins, you are getting a good CAM who can through beautiful balls for attackers to exploit.
RM: Daniel James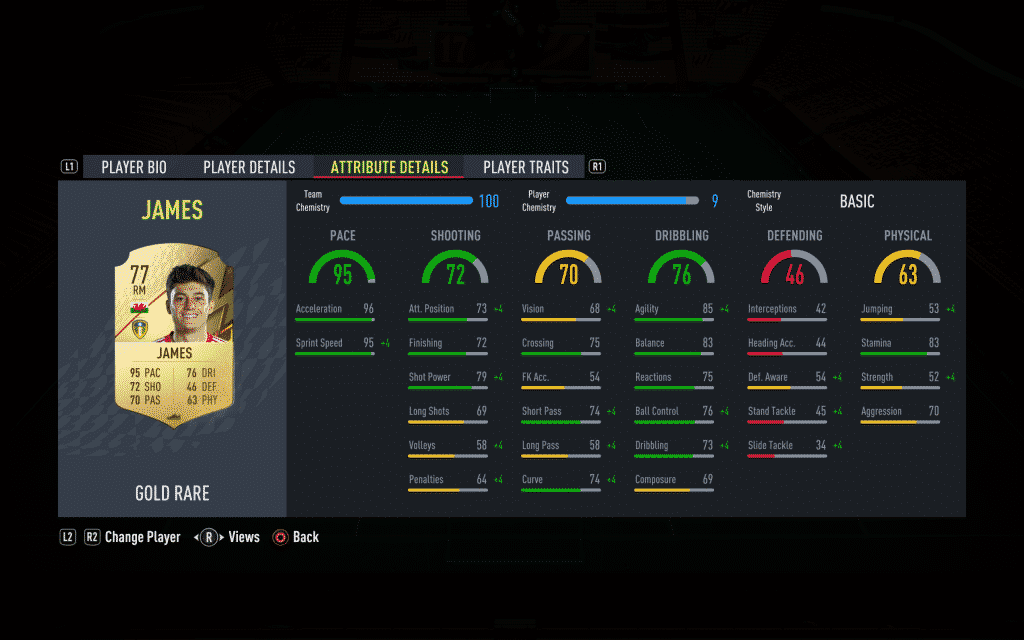 Now, on the right flank, too, you need someone who can run into the defence and hurt the defenders with their pace; Daniel James, who is only 77 rated, is a good player you can buy for cheap. Available for only 1000 coins, James has 95 pace, the highest after Traore, whose price is huge, so better go with James to cross balls into the box or even go solo to take shots.
ST: Richarlison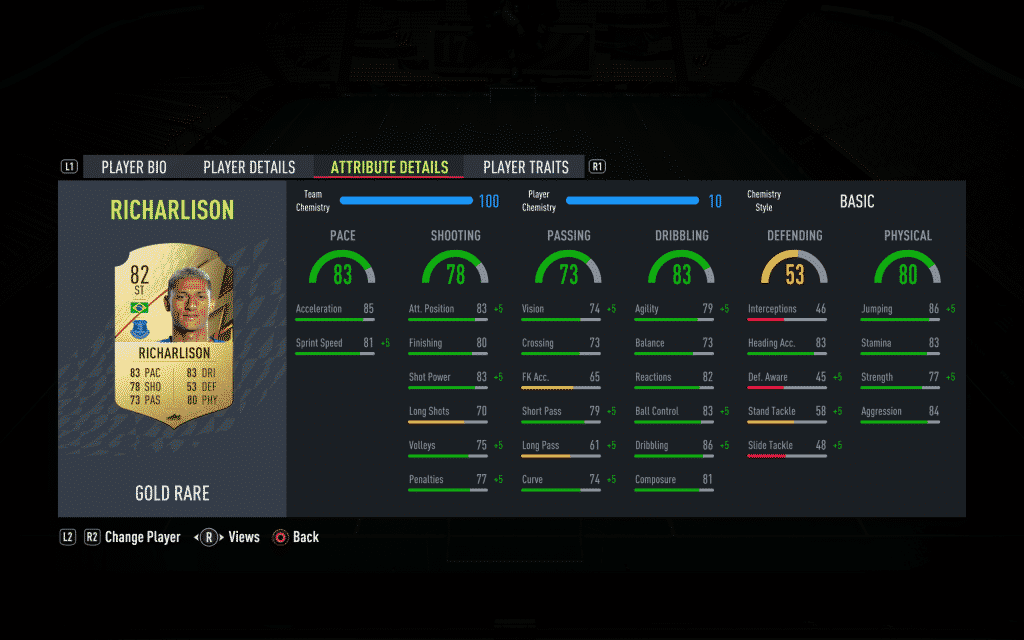 For the time being, pacey strikers will be a bit expensive; however, you can pick up Richarlison for less than 3,100 coins if you are lucky. He has 83 pace and 82 dribbling, so you can easily make runs with him and take shots if necessary. However, use him as the attacking threat but use players with better shot accuracy for finishing.
ST: Raúl Jiménez
Raúl Jiménez is not one of the most highly-rated strikers but has good shooting prowess and is available for only 800 coins as of now. Use Richarlison to make runs and through balls to Jiménez, who can take the best shots and even take good finesse shots.
Well, the total team costs less than 20k coins as of now if you play on PC, and you can start playing today only if you have pre-ordered the Ultimate Edition of FIFA 22. Learn more here: FIFA 22: How to get a 20% discount on FIFA 22 pre-order for PC on Origin?