Apple's iPad rules the world tablet market, and the brand is undoubtedly a leader in the field. With the recently launched iPad Pro with the company's very own  M1 chip, the Cupertino giant became the undisputed leader in the tablet market. However, when it comes to top tablets sporting Android OS, we look no further than the South Korean tech giant Samsung.
We have lots of competition in the Android market; however, Samsung has successfully managed to retain its position as the top leader in the Android tablet market. In recent times, the demand for Android tablets is growing dim, and we have seen people migrating towards Chromebooks rather than Android tablets.
However, Samsung still produces its Galaxy Tab S7 series was a testament to how committed Samsung is. The company's latest Galaxy Tab S7 series is a prime example of how committed the company is towards its tablet market.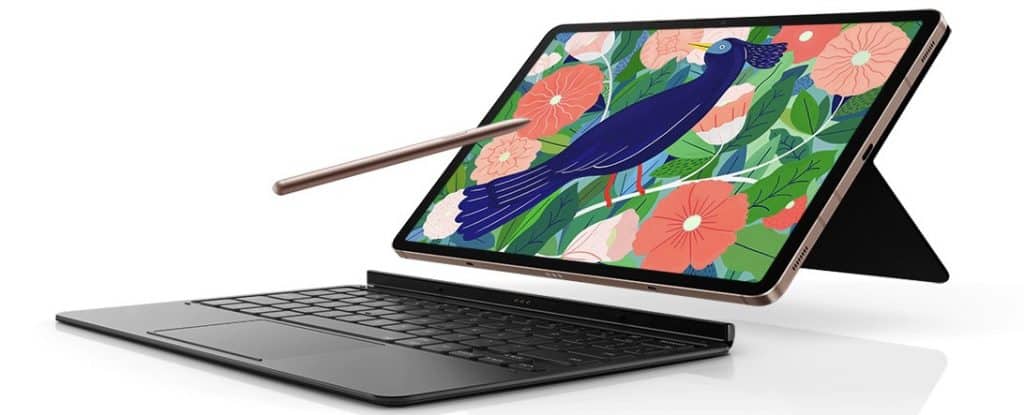 The latest figures from Strategy Analytics states that the South Korean giant managed to ship 8.2 million tablets in the Q2 of 2021 and also managed to register an impressive 18% growth year-over-year compared to 2020.
The lineup includes Galaxy Tab S7, Tab S7+, and Tab S7 FE and is currently the best Android tablet in the market. This lineup helped the South Korean tech giant to increase its market share by 18%.
However, Samsung is not the only one in the Android tablet market, and we have another major player: Lenovo. The company also announced its increase in the shipment of tablets stating that it shipped 4.7 million units during the quarter, getting an insane 67% increase compared to Q2 2020.
We also have Amazon, which holds the third-largest android tablet vendor position. The tablet shipment increased by an impressive 49% growth year-over-year, and the company also holds a 9% share of the global tablet market.
However, the undisputed fact is that Apple remains the leader in the overall tablet market. The Cupertino giant shipped 15.8 million units in Q2 2021 and has a global market share of 35%.
Buy the Samsung Galaxy Tab A7: https://amzn.to/3zVyxVy