FC Barcelona made an excellent comeback last night against Sevilla to book a place in Copa del Rey finals.
FC Barcelona was 2-0 down in the first leg. But the Cules were so determined to turn this around from the very start of the game. Ousmane Dembele found the net in the first half to pull Barcelona to within a goal on aggregate, however, the Catalonians were unable to find a second until Gerrard Pique scored the second in the injury time via a header from an inviting cross from Griezman.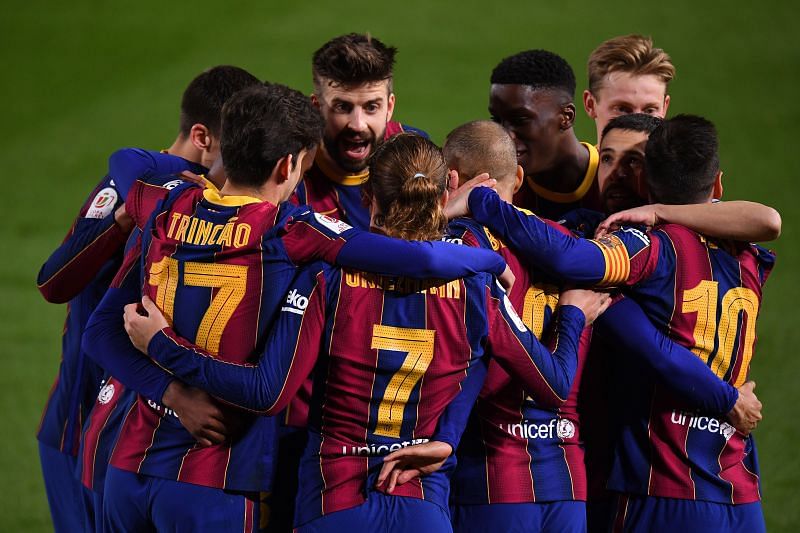 The game went to extra-time. In the 95th minute, FC Barcelona striker Martin Braithwaite scored the winner for the Catalan side and cemented the place in Copa del Rey final.
FC Barcelona is in recent past has experienced some of the memorable comebacks against them in the second leg. As per the recent form of the both team it was expected that Sevilla will go through. But Ronald Koeman's men did an excellent job to shut the critics.
After the match, Koeman said, "We fought to the point of exhaustion, we deserved the victory, we were better in both games, I am very satisfied. We were lucky in the last minute, but the team did well until the end, they believed and we deserve victory."
"The team is very strong physically and mentally. You have to fight, you have to create opportunities, you have to have the ball. What the team has done is incredible."
"We must highlight the ambition of the team, we have always believed in coming back. It is a mentality that we are improving and as a coach, I cannot ask for more than what I have seen tonight."- he added.