With the advancement in technology and the demand for high-performing machines has increased, hardware manufacturers have started offering customized models. They offer special models for small form-factor builds, from mini-ITX video cards to motherboards, cases with varied volumes, and even special cooling systems.
Though it is famous among DIY builders nonetheless, they are still mini-ITX versions of existing desktop-grade variants. But DIY builders will soon be able to use server-grade CPUs. And it's all thanks to ASRock as it has developed its new "Deep mini-ITX" form factor motherboards. The Deep mini-ITX comes with support for AMD's Zen2-based EPYC processors, which is a beast in its own right.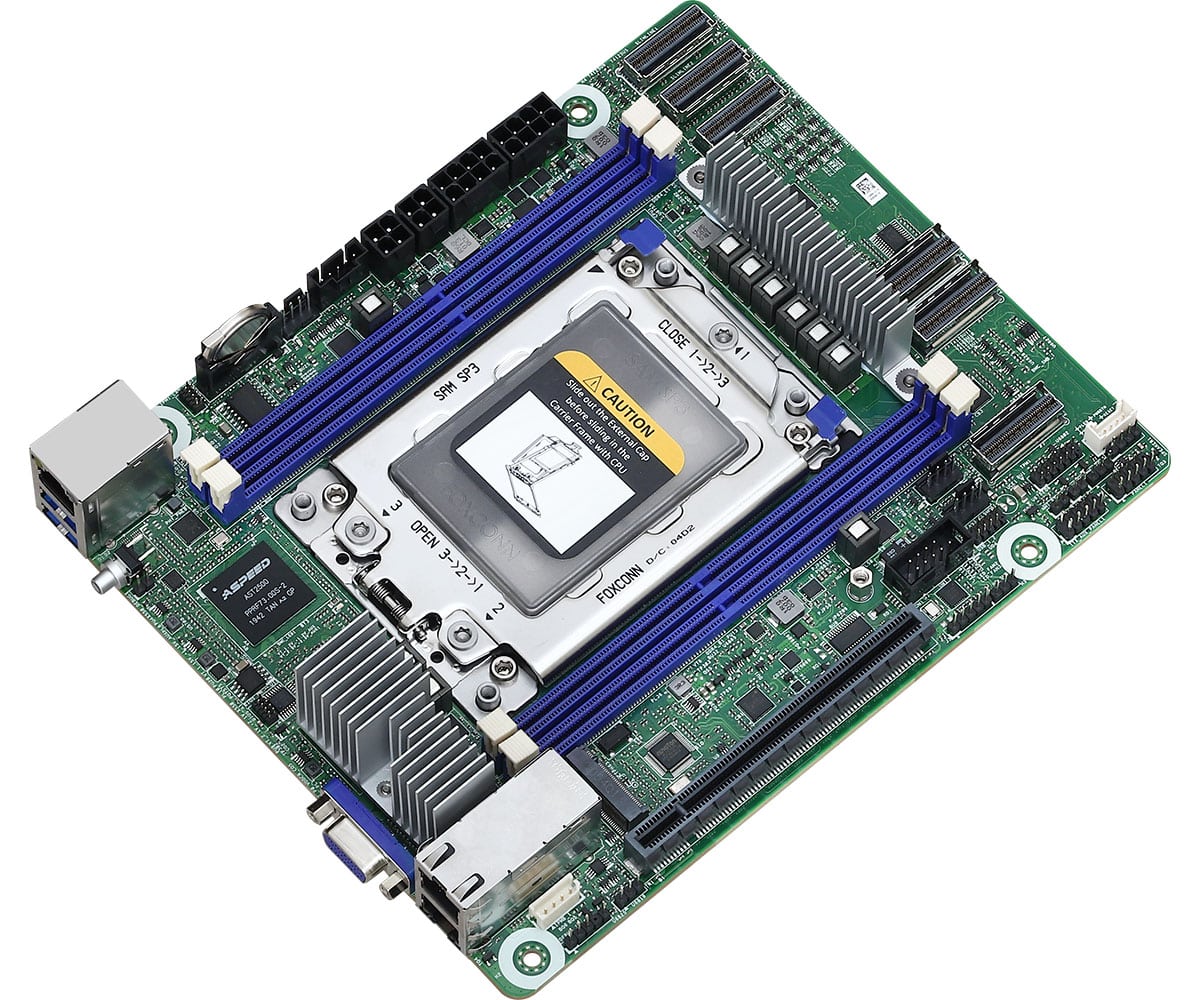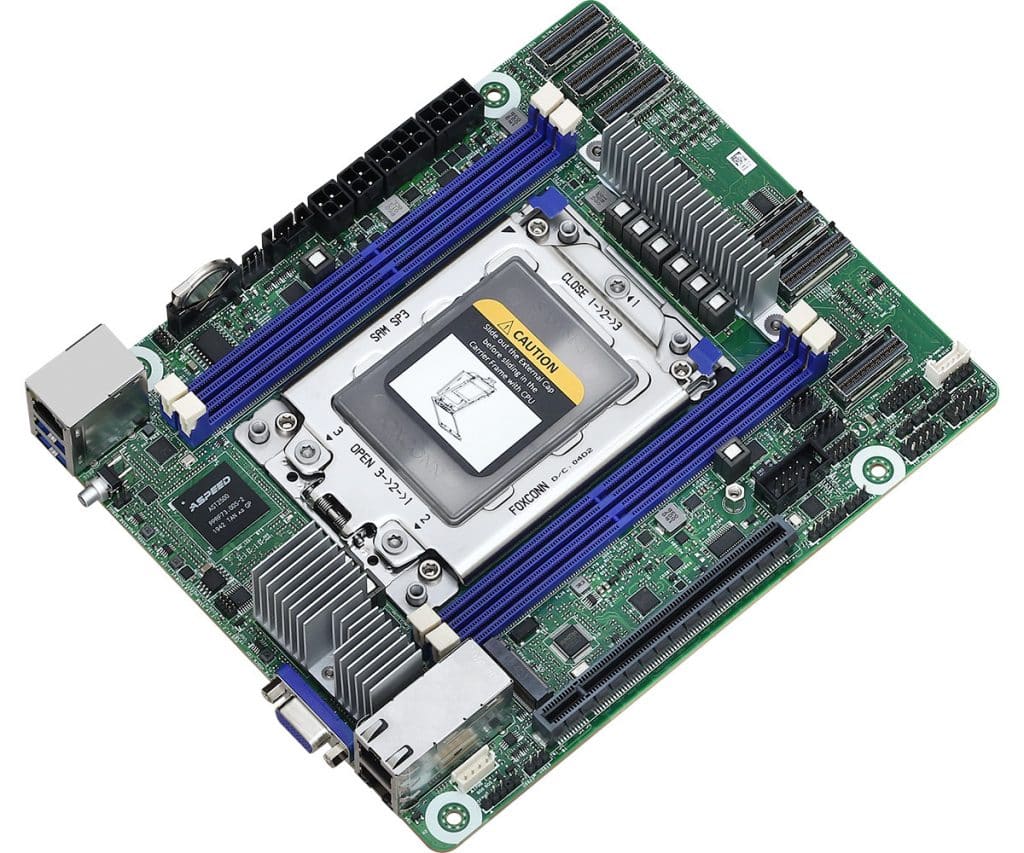 The ASRock Rack division announced that the ROMED4ID-2T Deep mini-ITX mobos that measure 6.7 x 8.2 inches are available for purchase. It is longer than the desktop-grade mini-ITX mobos and is designed for spacious cases with volumes above 10 liters.
The machine comes with an SP3 (LGA4094) socket, which can easily accommodate AMD's EPYC 7002 series processors with up to 64 cores. The processor can be coupled with up to 256 GB of DDR4-3200 RAM using four R/LR/NV-DIMMs. Considering the fact that the socket and the DIMMs take up a considerable portion of the mobo, the Deep min-ITX does not come with too many expansion slots or ports.
The machine has only one PCIe 4.0 X16 expansion slot and offers only one M.2 2280 storage slot. But users have the option to connect more SATA III storage solutions through 6x slimline U.2 slots. There is only 1 VGA port, 2x USB-A 3.2 Gen 1 connectors, and 2x 10 GbE + 1x 1 GbE jacks. Server management features are enabled through the integrated speed AST2500 controller.
The pricing details are not revealed by the manufacturer, but nonetheless, the new Deep mini-ITX mobos will be costly than the regular desktop-grade mini-ITX models.