FIFA 20 was a major hit for EA Sports but its disastrous career mode disheartened a lot of its fans but it seems EA Sports has listened to fans and wants to repent for its mistakes.
Last year with the launch of FIFA 20, there were a lot of bugs and embarrassing issues with the career mode and EA Sports didn't fix them in its update. Players immediately took to social media and started a campaign with #FixCareerMode trending on Twitter. 
In its recent FIFA 21 reveal trailer, we have seen flashes of some new features of the upcoming game. Mbappe is in the cover of the game this time and is supported by the likes of the other young stars of football – João Félix, Erling Braut Håland, and Trent Alexander-Arnold. There we see the glimpse of bringing CO-OP mode in FUT of FIFA 21.
EA Sports has paid more attention to FUT by applying regular updates and fixing bugs mostly because its one of the key revenue generator for the game developer. In the reveal trailer we also see the interactive match sim that lets you jump in and out of career mode matches during charge of key moments, such as penalties and free kicks. 
This looks inspired by Football Manager's match sim feature wherein you can monitor the match data and make changes directly from the sim based on the match stats and your player's performance levels and stamina. Until now, the match sim had no such options, you had to rely on the AI which randomly predicted the result of the game, it seems a major change is coming.
Eurogamer also says that there will be a revamped growth system that would allow you to turn right backs into right wingers and even defensive midfielders into centre backs, which is awesome! Until now we had the option of changing positions of players in FUT only and this time its coming the career mode as well, making this more realistic.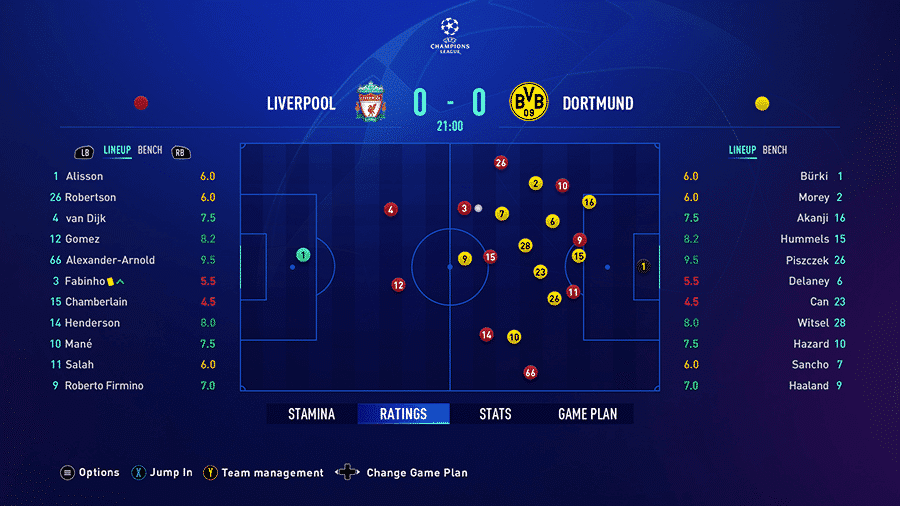 The career mode will also have a new attribute called match sharpness that indicates how likely your players are to perform in the most crucial moments during the course of any game. The match sharpness of any player can be increased with a new Active Training System that, in turn, gives you the ability to set up group training sessions which will help improve the likelihood of your strikers putting big chances away or your defenders making the key tackles.
There will changes in the transfer options as well, you will be able to loan to buy offers with optional or mandatory future transfer fees. You can even customize your career mode with new initial set-up options.
The official blurb says: "Get a more true-to-life experience of negotiating signings on the transfer market with Authentic Transfers, or boost your team's starting budget to help you build your squad with Financial Takeover." The financial takeover was previously seen but how realistic will it be this time that will be the key thing to notice, more details coming in August.
Do check out:
😎TechnoSports-stay UPDATED😎