In this COVID-19 period most people still prefer to do their job via work from home and even education has gone online. When everything is going online the most necessary equipment to do so is a WiFi router which is a need for most people these days.
Top help you get a good budget Wi-Fi router for your usage, we have created a top 5 list under ₹2,000:
D-Link DIR-615 Wireless-N300 Router

Price: ₹ 1,099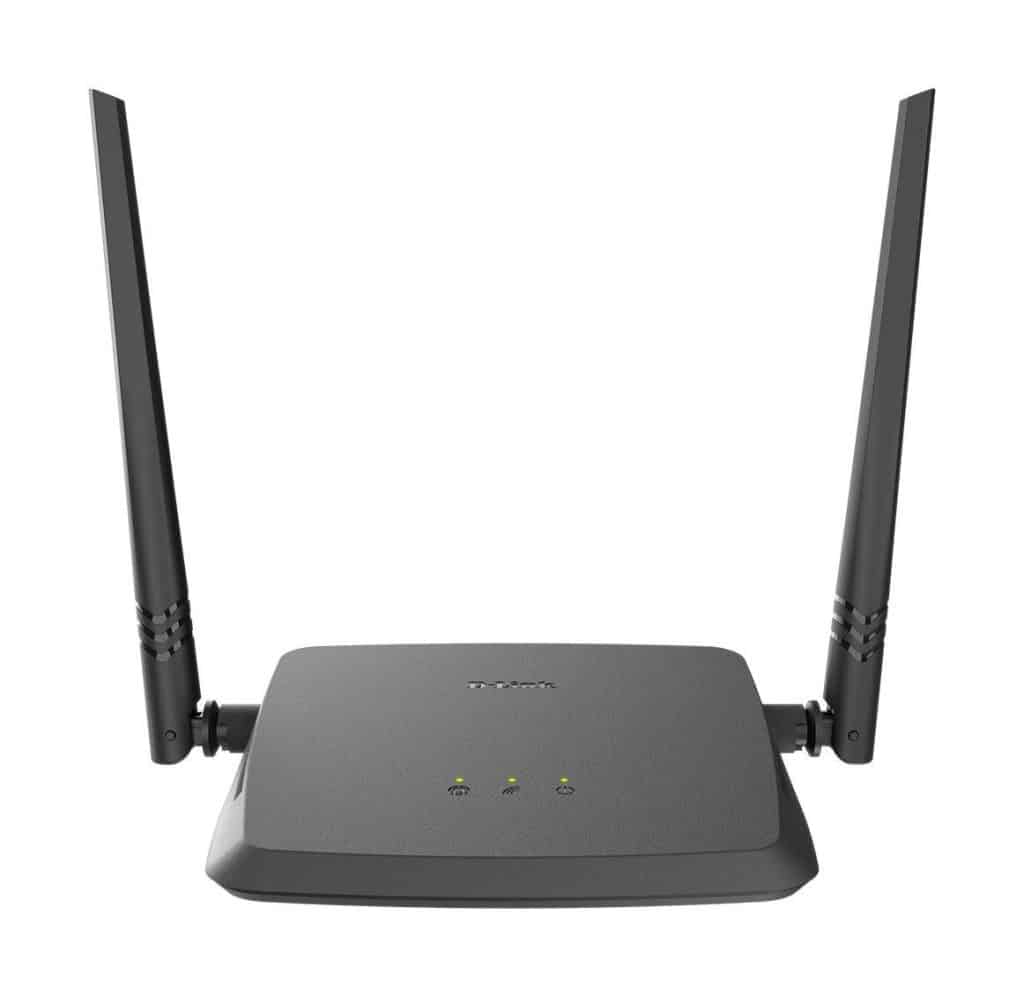 300 Mbps Speed, Frequency: 2.4 GHz
Great Speed: Share your Internet connection with your wired and wireless devices with fast wireless speeds and range to reach more places throughout your home
Maximum Coverage: Repeater Mode to extend the reach of your existing wireless network
Ease of use and set Up: Web browser-based setup and configuration. Setup wizard to guide you through the configuration process
Flexible connectivity for your devices
High Connectivity: 10/100 Internet port to connect to broadband Internet with high transfer speeds
Connectivity for wired devices: Four 10/100 LAN ports to connect wired devices for high-speed online activities TRUE
A host of Security Features to keep the network safe
The only single band router if you are very tight on budget and just need a simple router for daily work.
Buy from here: https://amzn.to/2OhMlnD, http://fkrt.it/b_j7YcNNNN
D-Link DIR-819 Wireless AC750 Dual Band Router
Price: ₹ 1,599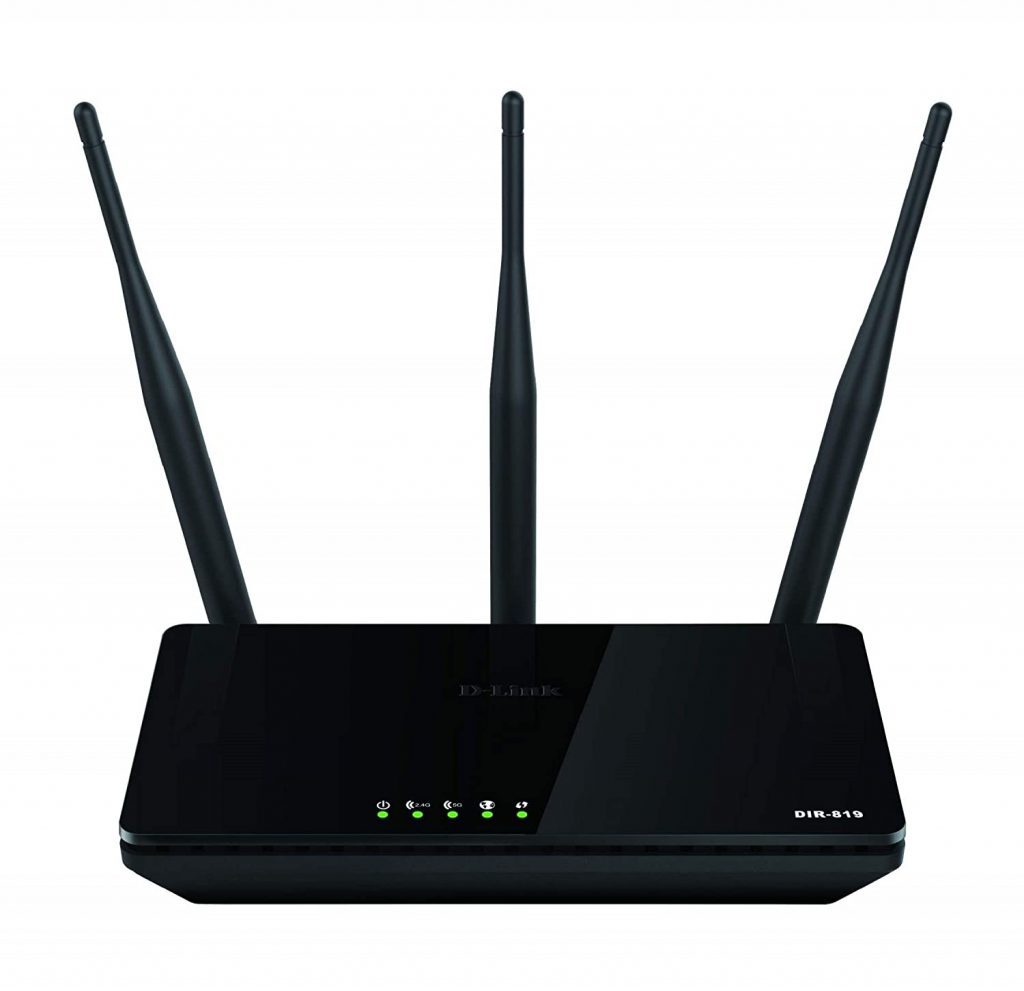 Next Generation Wireless Technology – Wireless AC750 for optimized performance and reliable coverage
Dual Band Performance – Up to 300Mbps (2.4GHz) + 433Mbps (5GHz) to deliver fast wireless speeds
High-Gain Antennas – 3 high-gain antennas deliver maximum range around your home
Backward Compatibility – Compatible with a/g/n devices
Wired Connectivity – Four 10/100 Fast Ethernet ports for fast device connectivity
Easy to Set Up, Easy to Secure
This router is very well for low to medium usage and having dual-band WiFi support, it works great for home usage.
Buy from here: http://fkrt.it/bQpkOcNNNN, https://amzn.to/2Cq77Pj
TP-Link Archer C20 AC Wireless Dual Band 750 Mbps Router
Price: ₹ 1,699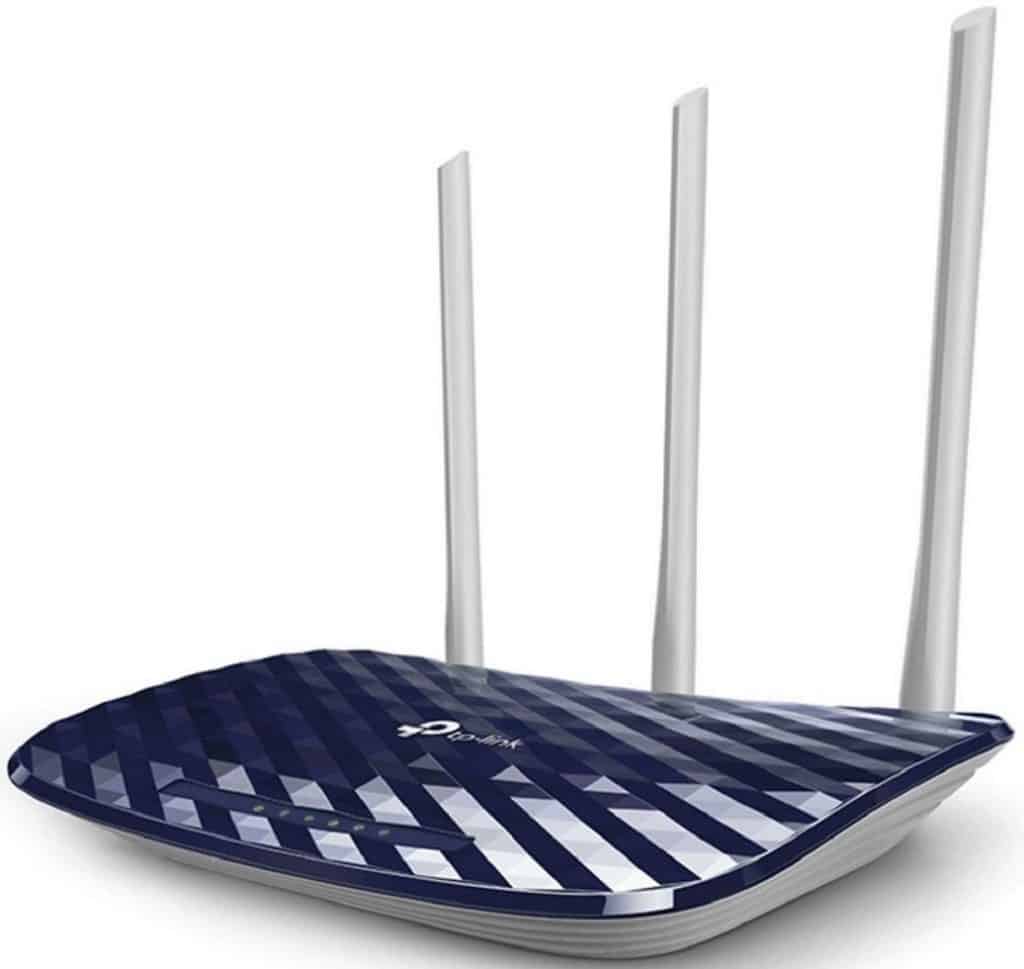 Input type RJ-45 (Ethernet Cable) supported by neighbourhood cable broadband ISPs such as Hathway, ACT, Tikona, Airtel Fibrenet, MyWorld, Nextra, Siti Cable, You Broadband, Spectranet etc
Wireless standards: IEEE 802.11ac/n/a 5GHz, IEEE 802.11b/g/n 2.4GHz
Supports 802.11AC standard, with simultaneous 2.4GHz 300mbps and 5GHz 433mbps connections for 733mbps of total available bandwidth
3 external antennas provide stable omnidirectional signal and superior wireless coverage
Signal rate: 5GHz: Up to 433mbps; 2.4GHz: Up to 300mbps
Antenna type: Three fixed omnidirectional antennas
Wireless security: 64/128-bit WEP,WPA/WPA2,WPA-PSK/WPA2-PSK encryption
Interfaces: 4 x 10/100mbps LAN ports, 1 x 10/100mbps WAN
A great WiFi for home usage and for gaming as well, along with much needed dual band WiFi support this is one of the best.
Buy from here: https://amzn.to/38Mbr7l, http://fkrt.it/bQUmOcNNNN
TP-Link Archer C50 AC1200 Wireless Dual Band 1200 Mbps Router
Price: ₹ 1,899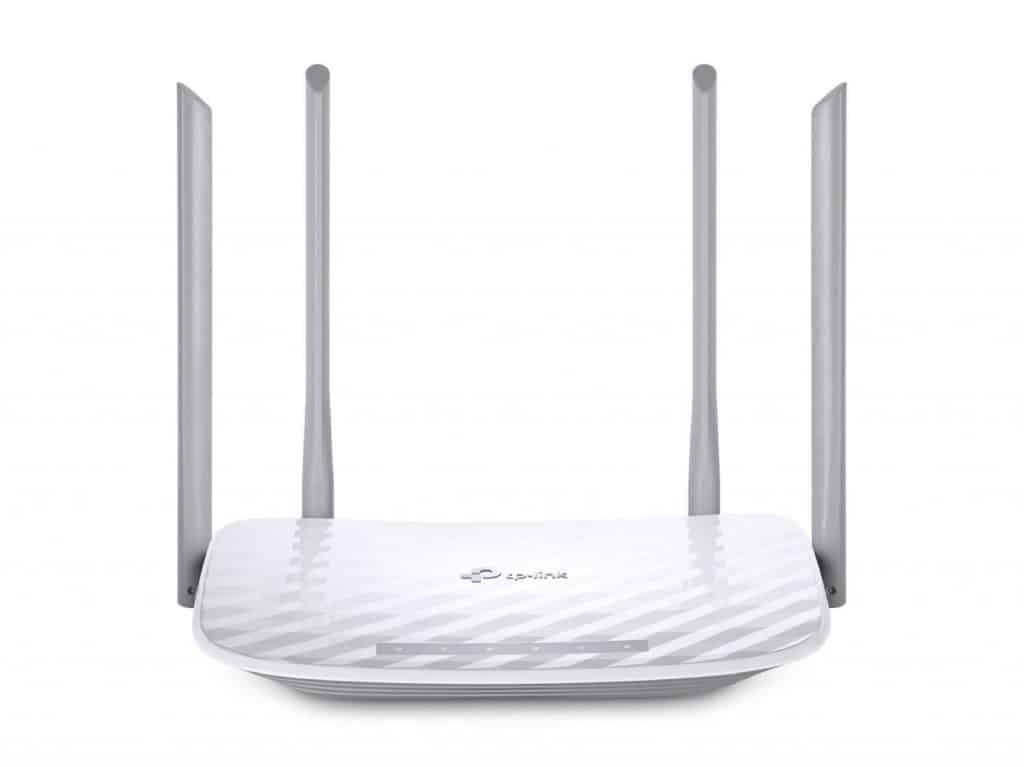 Fast Wireless Speed — Supports 802.11ac standard – the next generation of Wi-Fi
Lag-Free Work and Entertainment — Simultaneous 2.4GHz 300Mbps and 5GHz 867Mbps Dual Band connections for 1.2Gbps of total available bandwidth
Superior Coverage — Four Fixed External antennas provide stable wireless connections and optimal coverage
App Control — Easy network management at your fingertips with TP-LINK Tether
Interface — 1× 10/100 Mbps WAN Port & 4× 10/100 Mbps LAN Ports
Working Modes — Router Mode / Access Point Mode
Another great WiFi if you have good net speed as this can deliver high speeds over WiFi, giving you a total 1.2Gbps bandwidth.
Buy from here: http://fkrt.it/bQR9YcNNNN, https://amzn.to/2ZnGeEN
D-Link DIR-841 AC1200 Wi-Fi 1200 Mbps Router
Price: ₹ 1,949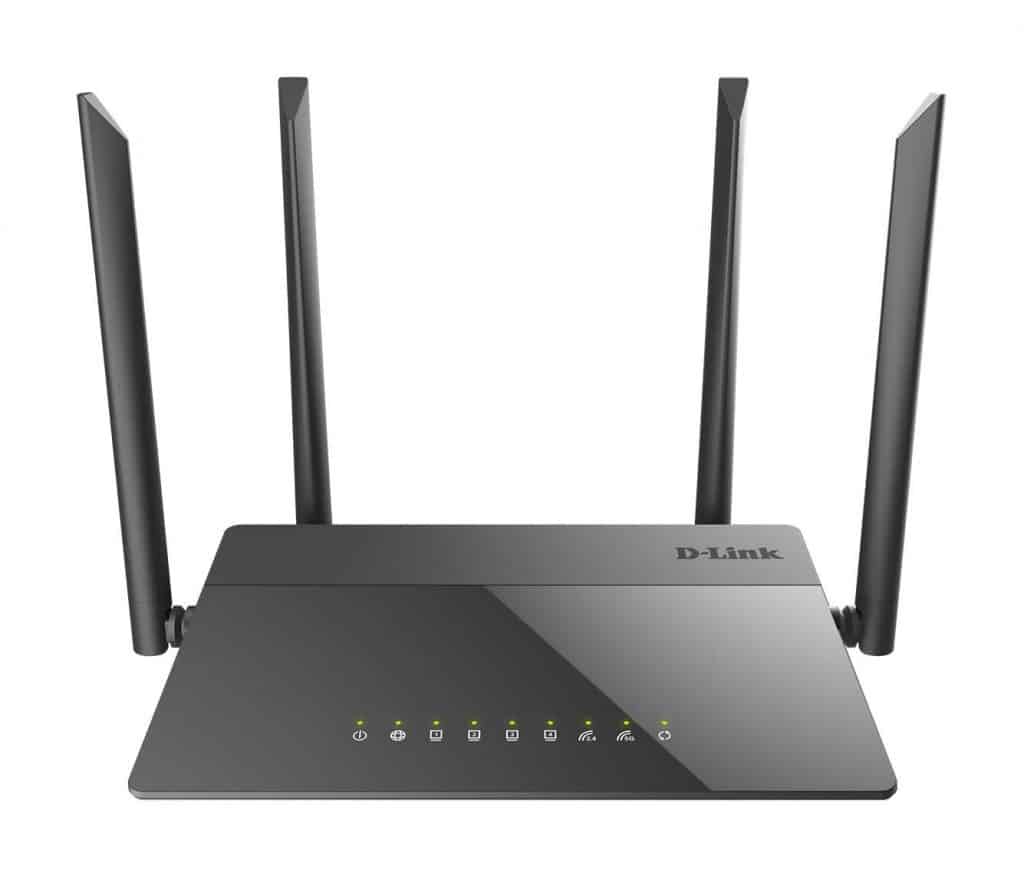 IPV6 Support
2.4GHz and 5GHz Dual Band connections for 1.2Gbps of total available bandwidth
MU MIMO Technology for enhanced Wi-Fi Performance
Easy Configuration and Update
Advanced Security Functions like built-in firewall, built-in Yandex. DNS service
Transmit Beamforming Technology
Smart Adjustment of Wi-Fi Clients
Support of Guest Wi-Fi Network
Buy from here: https://amzn.to/2ZWUiE4, http://fkrt.it/s56Wy6uuuN
Chinese alternatives:
People who support the Anti-Chinese movement should go for some very few Indian brands in this business so here are two of them:
iBall Baton iB-WRD12EN 1200M Smart Dual Band Wireless AC Router
Price: ₹ 2,299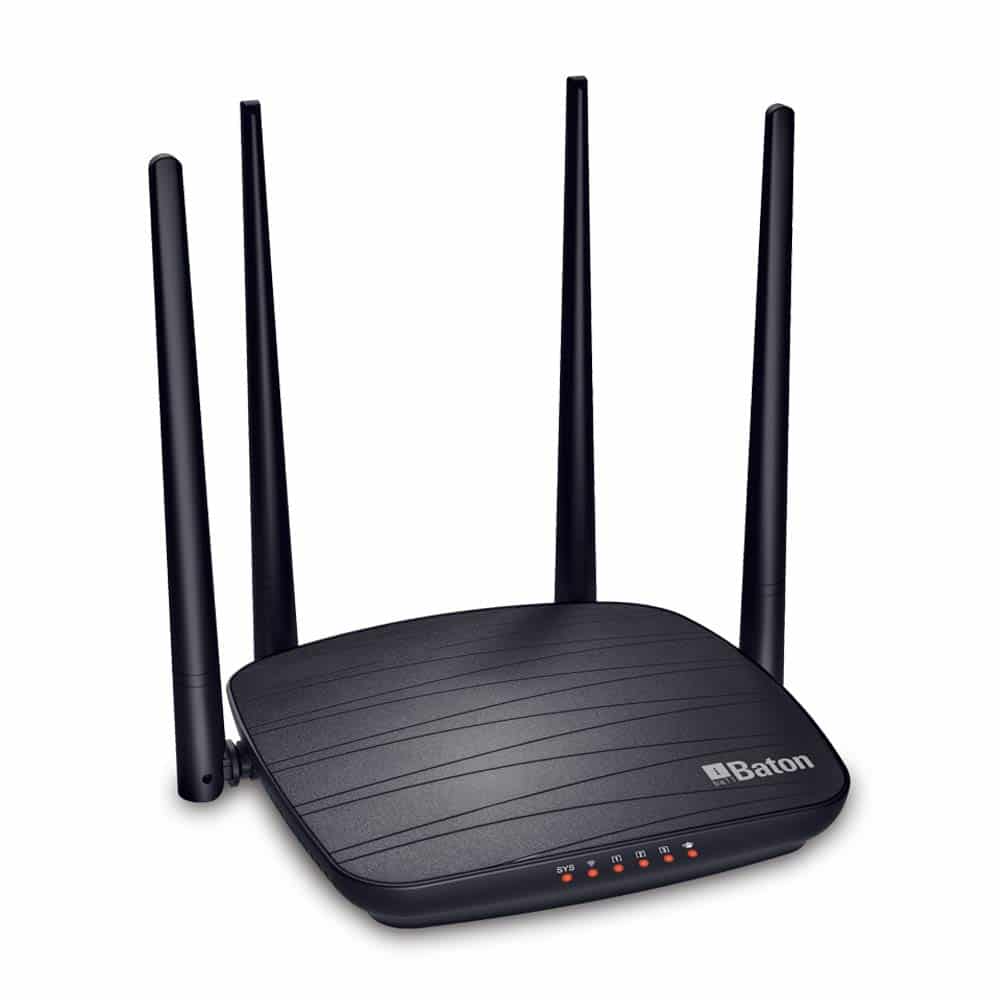 Dual-band AC technology (2.4GHz + 5GHz)
Smart Mobile App
5dBi x 4 Omni-directional antennas
Operation mode: Router/WISP/Access Point
Latest Beamforming technology for wider coverage
MU-MIMO Technology to provide more stable and optimized data speed
Higher data transmission speed up to 1200 Mbps
Buy from here: https://amzn.to/2OgnyjG
iBall Baton iB-WRD12GN 1200M Mesh Gigabit Dual Band Wireless AC Router
Price: ₹ 2,219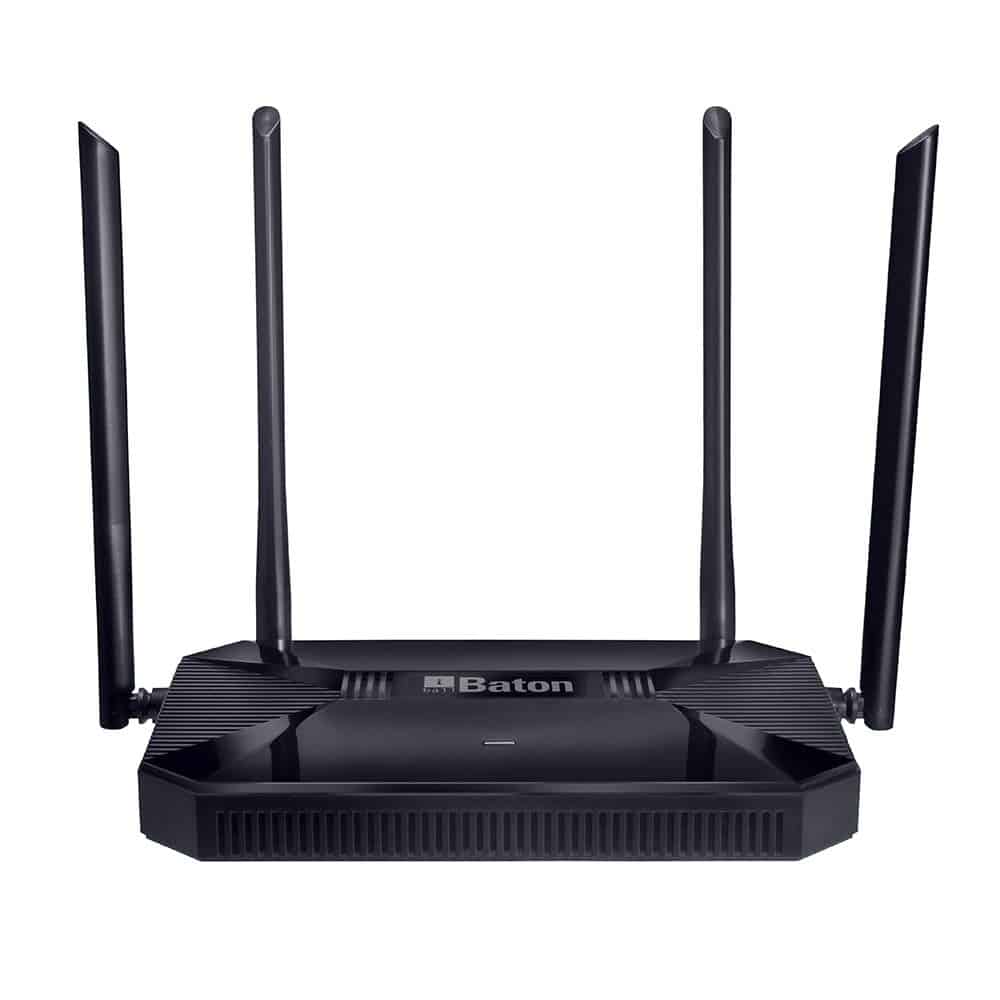 Supports Dual Band AC Technology (2.4GHz +5GHz)
Higher data transmission speed up to 1200 Mbps
Powerful 5dBi x 4 Omni-directional Antennas for wider coverage
The Mesh technology ensures equal WI-FI signal all over your house, no matter how big your house is
1-press Mesh Mode activation
Beamforming technology to send the targeted WIFI signals to your devices, avoiding excessive signal loss
Buy from here: https://amzn.to/2Ds1IYh
Both of these are dual band WiFi routers with a high 1200 Mbps bandwidth and enough for your home usage.
Do check out:
😎TechnoSports-stay UPDATED😎