During this global pandemic, hygiene becomes the top-most priority everywhere and for everyone. Probably keeping this in mind, LG added two new truly wireless earbuds to its TONE Free lineup. If you are wondering what is the connection between earbuds and hygiene, one of those new additions have a charging case having ultra-violet ray inside.
The two earbuds have the model numbers HBS-FN4 and HBS-FN6 respectively, and the second one comes with the UV ray included case. The special case is called UVnano charging case and it disinfects the earbuds with UV rays whiling charging, to make it ready for the next clean use.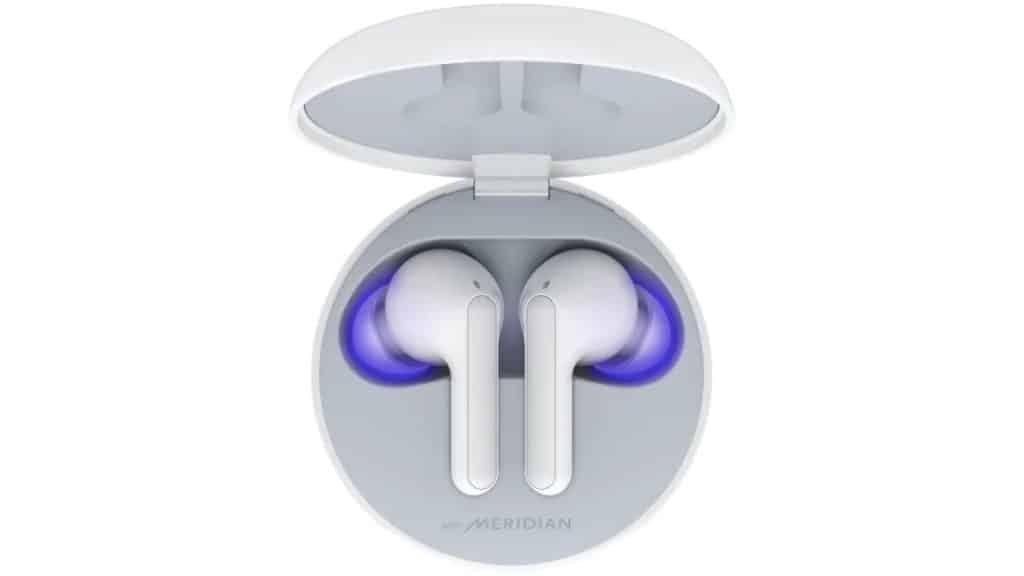 Both the TONE Free models have received the audio technology from Meridian Audio, a British manufacturer having specialization in it. If you love to listen to your favorite tracks in loudspeakers, then these two are the best options. Because there is Headphone Spatial Processing that is able to provide you the same experience of listening in loudspeakers in earphones.
The Meridian Audio also put the customizable equalizer feature and different sound modes – Natural, Immersive, Bass Boost, and Treble Boost. Besides, LG takes care of both the noise isolation and surrounding sounds. If you don't want to miss out surrounding sounds, you can activate the microphones for that.
Lastly, both the earphones have an IPX4 rating, voice assistant support, touch controls, SBC and AAC Bluetooth codec support, and six hours of battery life along with up to two additional charges from the case.
If you are excited about it, then you have to wait sometime. The company didn't say anything about it rather than the availability in Europe and America from next month. Until it comes for sale in India, it's better you decide which variant you will take – the Modern White or the Stylish Black.
Do Check Out 👇