The IPL 2020 is steaming up on just it's the second day. The day two featured a thriller of two sides who have never won the IPL, Delhi Capitals and Kings XI Punjab.
KXIP were sailing towards an easy win when they needed only 1 run from 3 balls with a set Mayank Agarwal on strike. However, Marcus Stoinis had other plans as he restricted KXIP to a tie.
The super over had even more bad news for KXIP as they were restricted to only runs which DC chased comfortably to win the game. The nail-biting encounter, however, turned into a major controversy. During the 19th over, Agarwal worked a ball for a quick couple. But the umpire Nitin Menon deducted one run claiming a short run. The replays, however, showed that the run was not short at all.
Preity Zinta and Sehwag expressed their frustration
The issue infuriated fans all around the country especially former KXIP captain Virender Sehwag and co-owner Preity Zinta. They believe KXIP could have won had the umpire not given the run short. Zinta also criticised the BCCI and IPL rules saying they should consider using technological aids.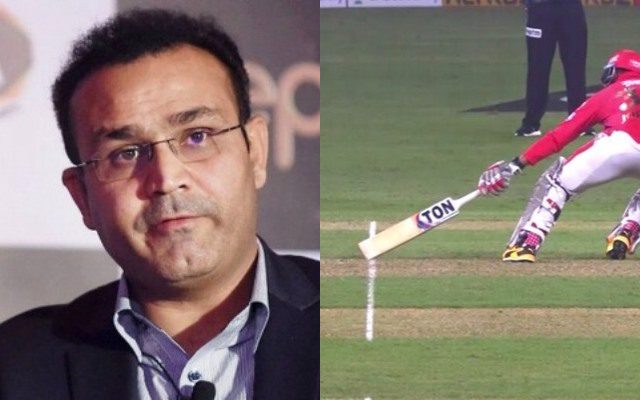 "I don't agree with the man of the match choice. The umpire who gave this short run should have been man of the match. Short Run nahin tha. And that was the difference", wrote Sehwag.
"I travelled enthusiastically during a pandemic,did 6 days of Quarantine and 5 covid tests with a smile but that one Short Run hit me hard. What's the point of technology if it cannot be used? It's time BCCI introduces new rules.This cannot happen every year," tweeted Zinta.
"I have always believed in being graceful in a win or loss & in the spirit of the game but it's also important to ask for policy changes that improve the game in the future for everyone. The past has happened and it's imp to move on. So Looking ahead & being positive as always," she added.
Do check out –