If a people have true determination then in this time of pandemic situation the young people can become a billionaire. Kevin David Lehmann is one of the rich and youngest billionaires in the world. The most amazing facts are how the richest persons in the world have surpassed their net worth by swelling in 2022 mainly in this economic uncertainty.
You have never thought about the worth of the world's richest people and also about their extravagant lifestyles to add to the fact that they can acquire enough to afford all the things.
Here is the list of the top 10 young billionaires in 2022 :
10. Gustav Magner Witzoe
Age: 28
Net Worth: $4.5 Billion
He is a 28-year-old Norwegian billionaire. The man has a technology startup and also is s, a property investor. Previously he worked for MGM Property and also invest in both Gopi and Keybutler.
9. Gary Wang
Age: 28
Net Worth: $5.9 Billion
Gary Wang is the richest among all the young billionaires, he is the co-founder and chief technology officer of Bahamas-based cryptocurrency exchange FTX. After Sam Bankman he was appointed in his place of him.
8. Ryan Breslow
Age: 27
Net Worth: $2.0 Billion
Ryan Breslow who has a worth estimated $2 billion, is a dropout of Stanford. He has made a bolt of lightning-fast payment software company Bolt before stepping down as the CEO this year.
7. Austin Russell
Age: 27
Net Worth: $1.6 Billion
Austin Russell is a brilliant young man. He is an American entrepreneur, founder, and CEO of Luminar Technologies. Luminar has a specialization in lieder and machine-related technologies, mainly in autonomous cars. Luminar expose to the public in December 2020.
6. Katharina Anderson
Age: 26
Net Worth: $1.3 Billion
The young and beautiful lade is a Norweigan heir. She is the daughter of Johan H. Anderson Jr., she is also the owner of Ferd AS established in 2007. Now she has a stake of 42.2% of that company to her and her sister.
5. Henrique Dubugras
Age: 26
Net Worth: $1.5 Billion
This 26-year-old young man is the CEO of Brex that is a fintech startup targeting to overhaul the corporate credit card. He belongs to Sao Paolo Brazil and attended Stanford with Franceschi less than the year before.
4. Wang Zedong
Age: 25
Net Worth: $1.5 Billion
The fortune of Wang Zedong has been arising after the stakes in CNNC Hua Yuan Titanium Dioxide and Lomon Billions Group as both produce titanium dioxide in China.
3. Pedro Franceschi
Age: 25
Net Worth: $1.5 Billion
Pedro Franceschi is mainly the co-CEO of Brex, a fintech startup that aims to make a corporate credit card. He also grew up in Brazil and attended Stanford with Dubugras for less than a year before they dropped out and start Brex in 2017.
2. Alexandra Andresen
Age: 25
Net Worth: $4.3 Billion
Alexandra Andersen and also her sister Katarina are one year senior and also inherited 42% of the family-owned investment company Ferd. Now Anderson's Father Johan still running the company and controls 70%. There is also a Nordic stock exchange and also has private equity investments.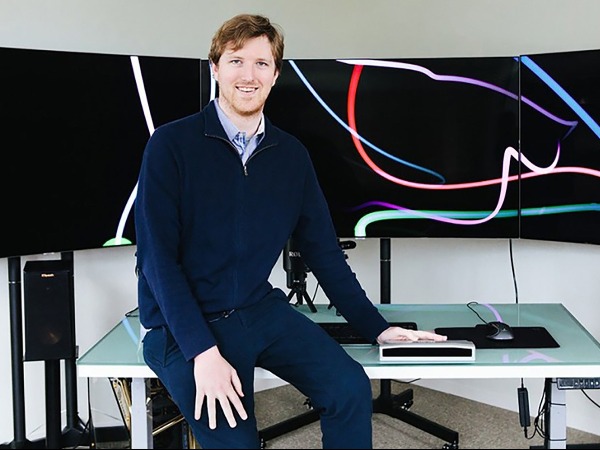 1. Kevin David Lehmann
Age: 19
Net Worth: $2.4 Billion
He is definitely the youngest billionaire worth $2.4 billion. He owns 50% of Germany's leading drugstore chain. The company starts in 1973 when Goetz Werner started his first shop in Karlsruhe, Germany.
A big thanks for the source.
Read: Top 10 Richest Person in 2022 by Forbe's 36th Annual World Billionaire list