India houses a large number of tech companies that are growing with time in the country and making their impact globally. Among them, we have sorted out the Top 10 Indian Tech Companies by Market Capitalisation, and you can be surprised with some names as well.
So, here are all of them:
1. Tata Consultancy service. – Largest IT Company in India.
- Advertisement -
CEO: Rajesh Gopinathan
Headquarters: Mumbai, Maharashtra, India
Market Cap: Rs 1,169,207 Cr.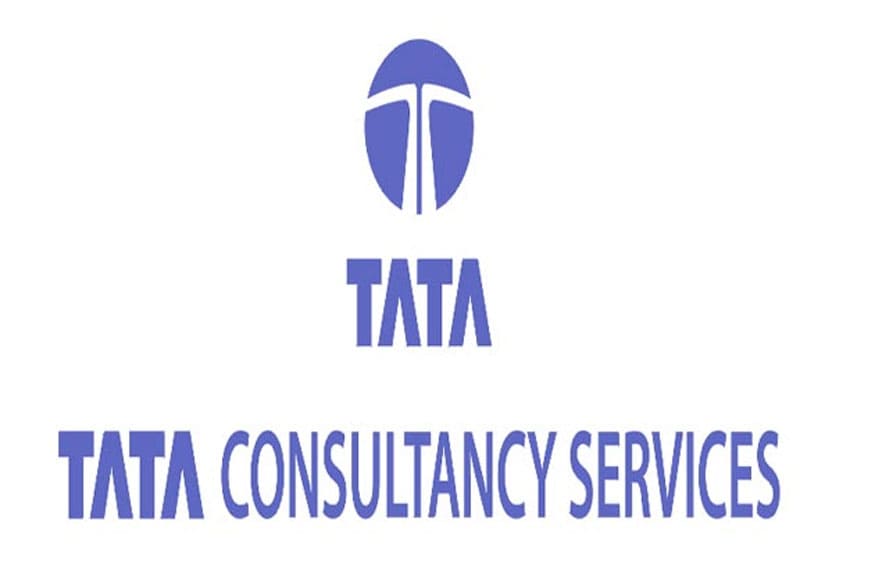 Founded in 1968 to provide punched card services to Tata Steel, today Tata Consultancy service(TCS) is the largest IT company in the country by revenue and total market cap for an IT company. Also, it is the largest company in India according to market cap.
On 8 October 2020, TCS took the throne from Accenture to became the world's most valuable IT Company with a $144.73 billion market cap. TCS has over 200 offices across 46 countries and 147 delivery centers in 21 countries and is one of the largest private-sector employers in India.
2. Infosys
CEO: Salil Parekh
Headquarters: Bengaluru, Karnataka, India
Market Cap: Rs 573,548 Cr.
Infosys was founded in 1981 by seven engineers with a capital of US$ 250. Today, the company is a global consulting and IT services company with a revenue of US$13 billion(FY20 revenues). It is the first NASDAQ-listed Indian IT Company.
According to Indian IT Blog, "Infosys provides software development and various product and services, including NIA – Next Generation Integrated AI Platform (formerly known as Mana), global management consulting service through Infosys Consulting, Infosys Information Platform (IIP) – Analytics platform, Panaya Cloud Suite, Skava, Engineering Services, Digital Marketing."
3. HCL Technologies
CEO: C Vijayakumar
Headquarters: Noida, Uttar Pradesh, India
Market Cap: Rs 263,089 Cr.
In 1976, six engineers, led by Shiv Nadar, started personal computers manufacturing company, the company was started as Hindustan Computers Limited (HCL). HCL has over 150,000 employees and operates across various sectors, including energy, aerospace and defense, media and entertainment, banking, healthcare, retail, etc.
Last year, Roshni Nadar Malhotra became the Chairman of the HCL succeeding founder Shiv Nadar.
4. Wipro Limited
CEO: Thierry Delaporte
Headquarters: Bengaluru, Karnataka, India
Market Cap: Rs 234,479 Cr.
Wipro (formerly, Western India Palm Refined Oil Limited ), one of India's excellent Indian IT companies mentored by Azim Premji, is a leading global IT consulting and business process services company.
With 180,000 dedicated employees, Wipro harnesses the power of cognitive computing, robotics, automation, analytics, cloud, and emerging technologies and helping clients achieve a digital transformation.
5. Tech Mahindra Ltd
CEO: C.P. Gurnani
Headquarters: Pune, Maharashtra, India
Market Cap: Rs 95,911 Cr.
Tech Mahindra Limited, providing IT services and business process outsourcing (BPO), is a Mahindra Group subsidiary. It has clients from mainly the USA; however, Tech Mahindra's primary client bases are in Europe/UK. Tech Mahindra is considered one of the best IT companies from India in the Telecom Domain. It employs more than 125,000 people.
6. Larsen & Toubro Infotech Ltd.
CEO: Sanjay Jalona
Headquarters: Mumbai, Maharashtra, India
Market Cap: Rs 69,667 Cr.
Founded in December 1996, Larsen & Toubro Infotech Ltd, also known as LTI, is a wholly-owned subsidiary of Larsen & Toubro Ltd (L&T).
LTI has operations in 30 countries providing various services such as Infrastructure & Security, Enterprise Solutions, Applications Management, Cloud, Digital Transformation.
7. Mindtree Ltd
CEO: Debashis Chatterjee
Headquarters: Bengaluru, Karnataka, India
Market Cap: Rs 33,520 Cr.
One of the new age Indian IT companies, Mindtree, started working on Digital Transformation projects earlier than some of India's biggest IT companies. L&T group acquired Mindtree, however, they work as a separate entity as compared to an expectation of merging it with LTI.
Mindtree is a global IT services company providing outstanding services for mobile applications, e-commerce, cloud computing, data analytics, and enterprise application integration.
8. Mphasis Ltd
CEO: Nitin Rakesh
Headquarters: Bengaluru, Karnataka, India
Market Cap: Rs 31,235 Cr.
As a result of the merger of Mphasis Corporation, a US-based IT company, and BFL Software Limited, an Indian IT company, Mphasis Ltd. was incorporated in June 1992. It provides IT services, integrated solutions, BPO, infrastructure technology, and application services.
According to Indian IT Blog, "In June 2006, Electronic Data Systems (EDS) bought a controlling stake (42%)in Mphasis. On 13 May 2008, Hewlett-Packard confirmed the acquisition of Electronic Data Systems (EDS). Mphasis served as an independent subsidiary with its board and continued to be listed on Indian markets as "Mphasis Limited." In April 2016, Blackstone had acquired 84 percent of Hewlett-Packard's stake in Mphasis."
9. Oracle Financial Services
CEO: Chaitanya Kamat
Headquarters: Mumbai, Maharashtra, India
Market Cap: Rs 27,533 Cr.
Oracle Financial Services Software Limited (OFSS) is a retail banking, corporate banking, and IT solutions provider for the banking industry. It is a subsidiary of Oracle Corporation. The company that claims to have more than 900 customers in over 145 countries, also provides risk and compliance management, and performance measurement applications.
10. Hexaware Technologies Ltd
CEO: R Srikrishna
Headquarters: Navi Mumbai, Maharashtra, India
Market Cap: 14,138
Founded as an IT, BPO service company in 1990, Hexaware Technologies Limited employs more than 18,000 people and is a global leader and the fastest growing next-generation IT, BPO, and consulting services provider.
"Hexaware provides various services, including Application Transformation and Management Services, Business Intelligence and Analytics, Digital Assurance, Enterprise Solutions, Business Process Services, and Infrastructure Management Services."
As of November 2020, Hexaware Technologies voluntarily delisted from the BSE and the NSE.