The Hitman's Wife's Bodyguard seems to be the real fun and ridiculous action film that we will watch in the theatre. The three film stars, Ryan Reynolds, Salma Hayek, and Samuel L. Jackson, have offered a little bit of escapism while supplying us with good entertainment.
The story is based on a private bodyguard Michael who was fired after an assassination under the watch. The man was forced to protect Darius, who is testifying in exchange for his wife Sonia, who was released from prison.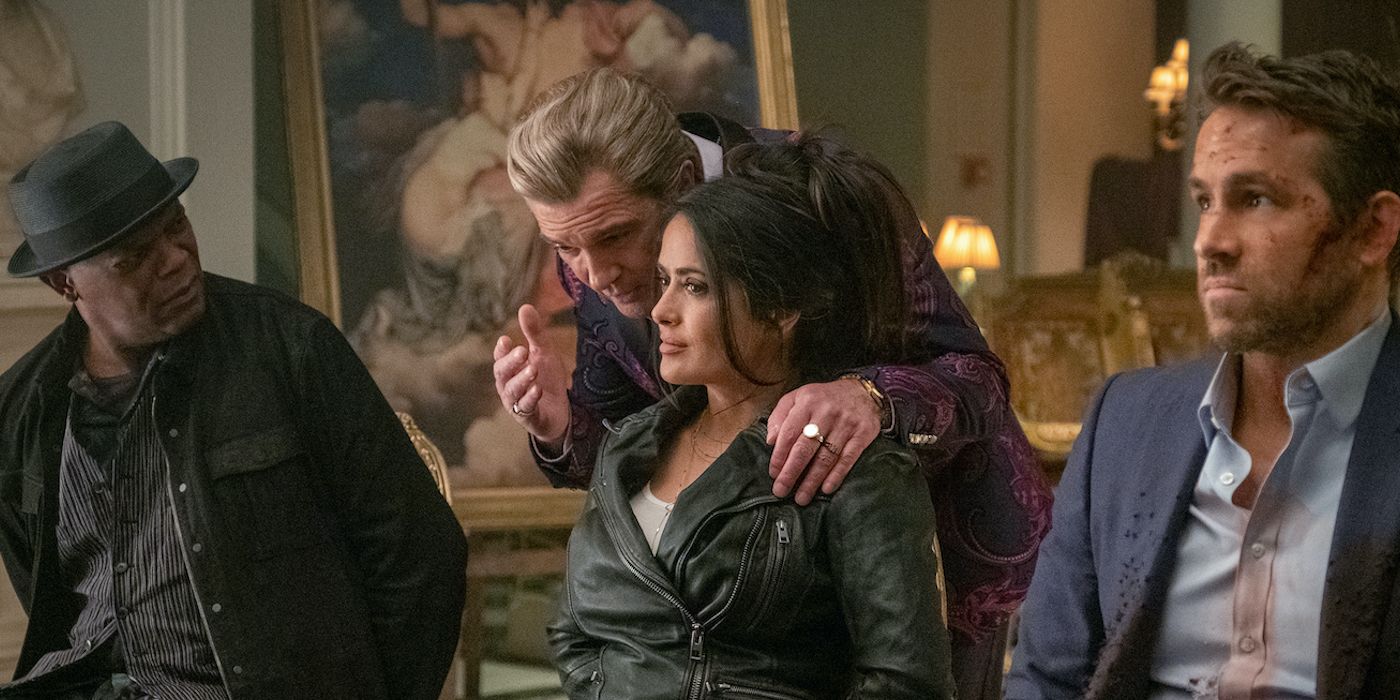 Plot
At this sequel, the first trailer is very delightfully set to Britney Spear's song "Hit Me Baby One More Time". In the clip, it has been exposed that Michael Bryce is dealing with the trauma based on the first film in the therapy. The therapist has prescribed him a trip to the beach with the headphone that cancels the noise and The Secret. After all of this, the actual trouble starts. Sonia is present here and demanding Michael's help after Darius has been kidnapped. It has an intriguing premise.
Release Date
The makers have confirmed that the Hitman's Wife's Bodyguard has set to release in theatres on 16th June 2021. In the official site, it has clearly spelled out the term "only in theatres". It indicates that you have to wait for the stream.
Cast
Most of the main casts of the Hitman's Bodyguard have returned for the shoot, but there is also some major addition in the tea. The movie features Ryan Reynolds as Michael Bryce, Samuel L. Jackson as Darius Kincaid, Salma Hayek as Sonia Ki8ncaid, Antonio Banderas as the main Villain who will kidnap Darius, Richard E. Grant as Mr Seifert, Tom Hopper as Magnusson, Kristofer Kamiyasu as Zento, Gabriella Wright as veronica, and Bartol Grozdek as teen Michael Bryce. In this, we will also get Morgan Freeman, Frank Grillo, and Dragan Milanovic.
Netflix Availability
It is confirmed that The Hitman's Wife's Bodyguard will not reveal on Netflix in the U.S., but it is on Netflix internationally. It is very complicated that where the film will stream. Recently, this movie is only available on the streaming services like DirecTV, Sling, USA, TNT, TBS, and truTV. It means there is no hope left for the possibility of a Netflix release.