TECNO MEGABOOK T1 launched in India, starts at only ₹37,999
TECNO has recently launched its new laptops in India after doing well with smartphones and looks to opportunitize the growing market of the country. Obviously, this is no game-changing laptop but yes it looks good and gives users a new option in the budget price segment, this TECNO MEGABOOK T1 was also awarded the Product Design Award at the German Red Dot Awards for its standout design while balancing functionality and quality.
This laptop is designed for those who demand both exceptional efficiency and unparalleled aesthetics, reflecting their style and discerning taste.
- Advertisement -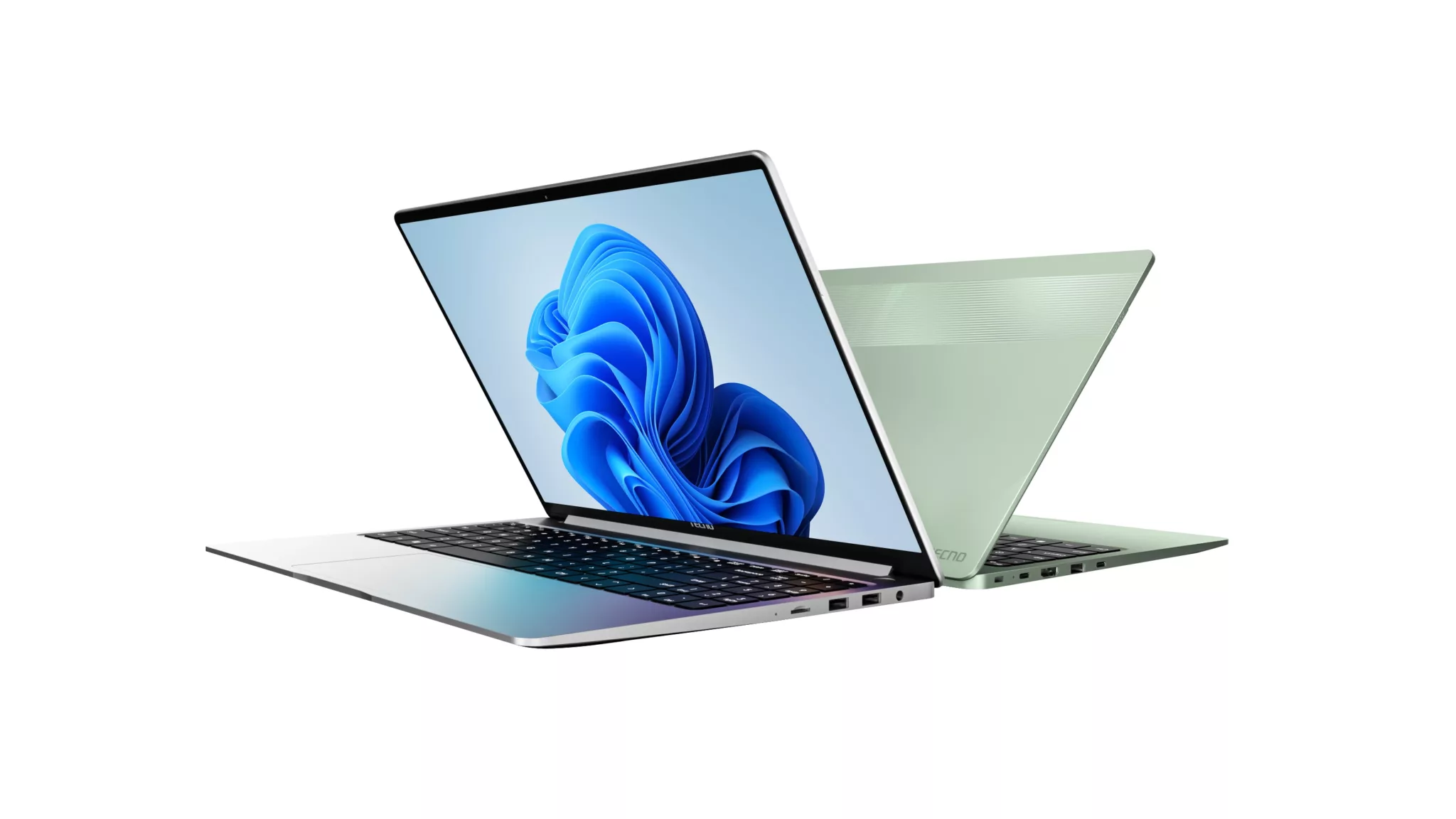 All you need to know about TECNO MEGABOOK T1
Aesthetic Masterpiece Meets Cutting-edge Performance
The TECNO MEGABOOK T1 boasts a sleek and ultra-slim design, measuring just 14.8mm in thickness and weighing a mere 1.56kg. Crafted from premium nano-aluminum alloy, it exudes sophistication and durability. It's easily accessible with just one hand for opening the lid, which adds a touch of convenience to its elegance. Sporting a 180-degree flexible bending angle, the MEGABOOK T1 adapts to your preferences seamlessly. Available in three captivating colors—Denim Blue, Space Grey, and Moonshine Silver—the laptop becomes a statement of personal style.
MEGA Battery Life for Non-stop Connectivity
The massive 70Wh battery sets new standards, providing up to a remarkable 17.5 hours of total battery life—unprecedented in its segment. TECNO's 65W PD Ultra-fast charger ensures that you spend more time being productive and less time tethered to an outlet. Additionally, the super large VC cooling system keeps the MEGABOOK T1 operating at optimal temperatures, even during demanding tasks.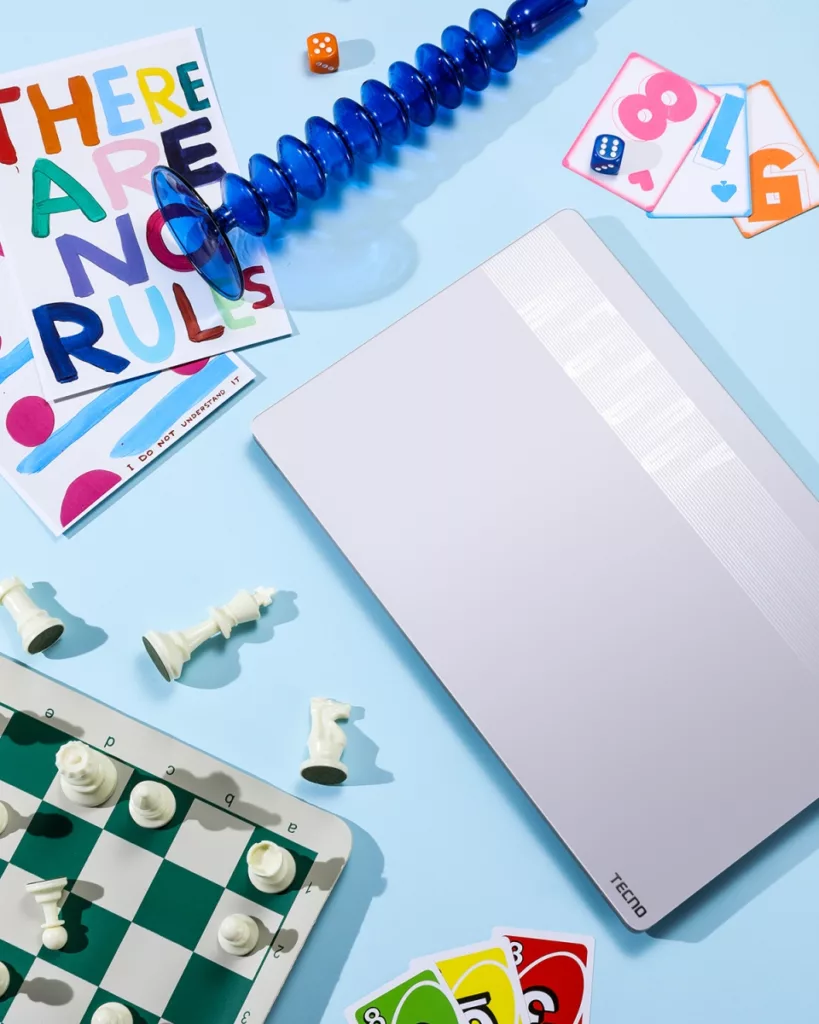 Unmatched Power for Uninterrupted Productivity
Under the hood, the TECNO MEGABOOK T1 packs the punch of Intel's 11th Gen Processors. Bearing three variants to suit your requirements, the T1 is available in Core i3, Core i5, and Core i7 configurations. Paired with up to 16GB of RAM and super-fast SSD storage options of up to 1TB, the MEGABOOK T1 guarantees lag-free multitasking and lightning-fast data access. This power ensures that every task, from intensive work projects to multimedia entertainment, is handled with utmost efficiency.
A Harmony of Form and Function
TECNO MEGABOOK T1's 15.6" FHD+ display, with 350 nits brightness and 100% sRGB high gamut, offers vibrant visuals and lifelike colors. The laptop's four-level backlit keyboard enhances usability in any lighting condition — whether you are indoors or out. The TÜV Rheinland Eye Comfort Certification ensures that your eyes are taken care of, even during extended usage.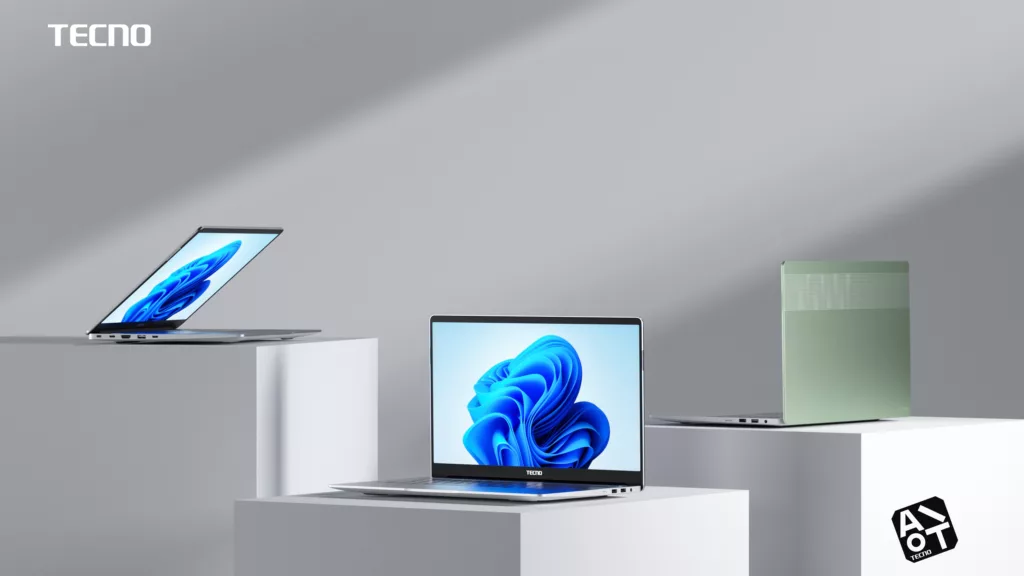 The TECNO MEGABOOK T1 further comes with a 2-in-1 power key integrated with a fingerprint sensor to provide enhanced security, and a 2MP FHD privacy camera to safeguard your privacy. Immerse yourself in DTS X Immersive Sound, powered by TECNO Audio Lab, and experience crystal-clear audio quality. Lastly, with an abundance of connectivity options, there are a total of 9 ports, including USB 3.1 Type C, HDMI1.4, and more, at your disposal.
Availability and Pricing
The TECNO MEGABOOK T1 will be launched as an Amazon Special, with Early Bird starting on September 13th, 2023 and the sale is scheduled for September 19th, 2023.
MEGABOOK T1
MOP
COLOR OPTIONS
EFFECTIVE PRICE FOR EARLY BIRD
Intel Core i7
16GB + 1TB SSD
INR 59,999
Denim Blue
Space Grey
Moonshine Silver
INR 57,999
Intel Core i5
16GB + 512GB SSD
INR 49,999
INR 47,999
Intel Core i3
8GB + 512GB SSD
INR 39,999
Space Grey
Moonshine Silver
INR 37,999
Buy from Amazon India: https://amzn.to/465Vc1m
- Advertisement -