Brazilian club Santos FC can be suspended from Copa Libertadores after Santos has played their Copa Libertadores tie against Boca Juniors with their goalkeeper, who was tested COVID positive. This is an unbelievable stand from a legendary club like Santos.
A report by MARCA suggests Santos goalkeeper John is well aware of the fact that he was infected. Though the goalkeeper did not have any symptoms. In the half time of the match against Boca Juniors, Santos refused to go to the dressing room in the half time. It is suspected that the positive COVID case of John is the reason for the refusal.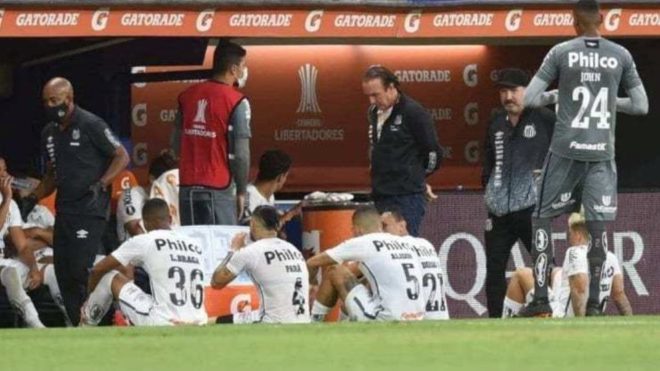 However, it was also reported that Santos had a second player that had tested positive for coronavirus. It was Wagner Leonardo who stayed on the bench.
Boca Juniors have already lodged a complaint against the Brazilian club for breaching the rules. The Argentine club believed that Santos was well aware of the infected players but they had hidden the fact and had played John.
This is a very irresponsible behaviour from the Brazilian side. The governing body of CONMEBOL should take a tough decision against Santos if it is proved to be true. The club can be suspended from Copa Libertadores as well.