The Redragon K644 SE is a 65% mechanical gaming keyboard that is hot-swappable and has 61 keys. It is available in a wireless 3-mode RGB version with quiet red linear switches. The price of the Redragon K644 keyboard is Rs 5,490.
You should buy this Redragon K644 keyboard as the keyboard has an upgraded hot-swap PCB socket that allows users to easily swap out switches without soldering. The keyboard is compact and has only 61 keys, making it easy to carry around and use in small spaces. The keyboard can be used in wireless mode, providing flexibility and convenience. The keyboard has RGB lighting effects that can be customized to suit the user's preferences. The keyboard has quiet red linear switches that are responsive and ideal for gaming and typing.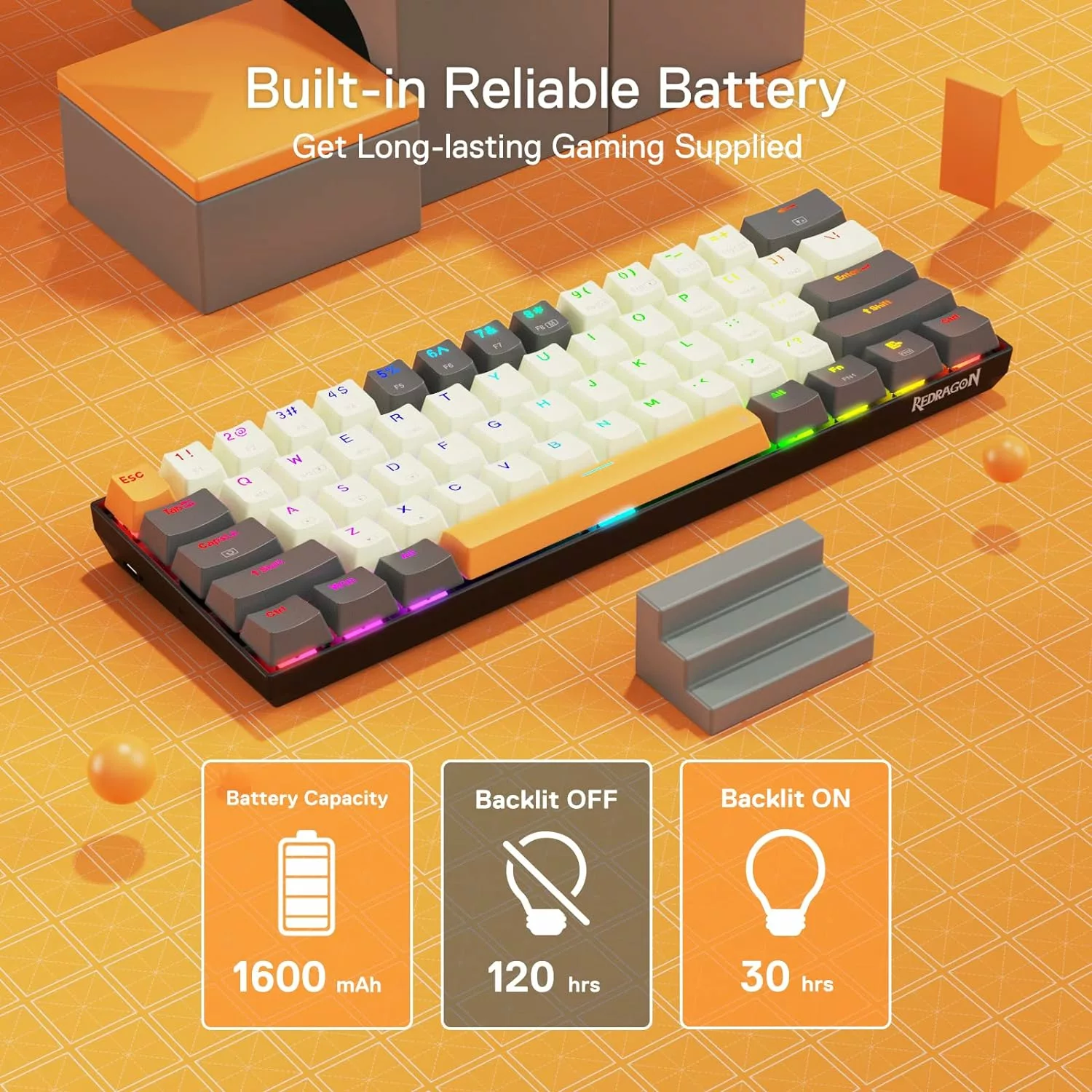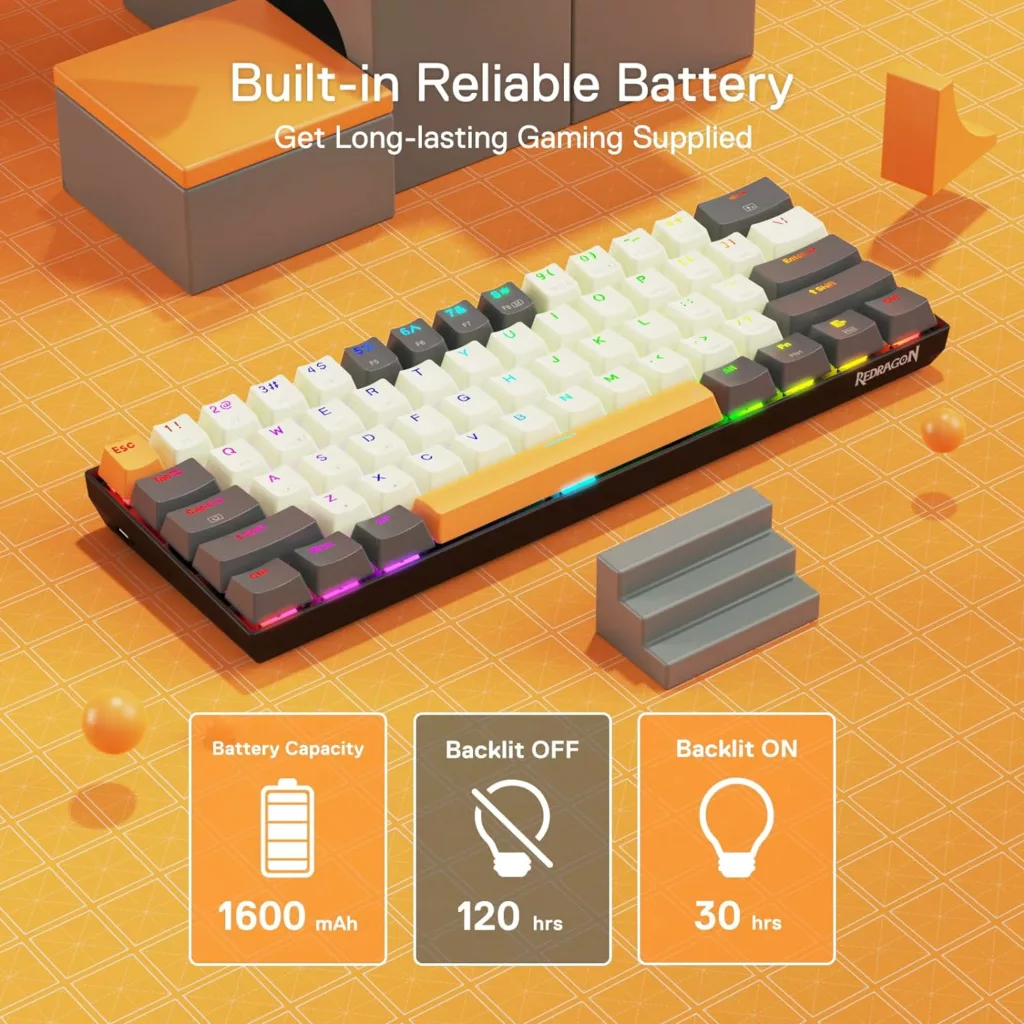 Specifications of Redragon K644 SE 65% 3-Mode Wireless RGB Mechanical Gaming Keyboard, 61 Keys Hot-Swappable Compact w/Upgrade Hot-Swap PCB Socket & Creative 1.2X Larger Size, Quiet Red Linear Switch
UPGRADED TRUE HOT-SWAP – The transformative innovation with 99.8%+ switches compatible free-mod hot swappable Redragon keyboard is available now. The UPGRADED exclusive structure design of the socket makes the switch mounting easier and less wobbling.
3-Mode Connection – Geared with Redragon innovative tri-mode connection technology, USB-C wired, BT 3.0/5.0 & 2.4Ghz wireless modes which make the user experience upgraded to another level in all fields.
Creative 65% Size In 61 Keys – K644 geared with the advanced unique design in size, updated the traditional 60% 61 keys size to 65%. 1.2x LARGER than the standard keycaps, dedicated for big hands, along with the custom mixed color matching.
Hot-Swappable Red Switches – Hot-swappable with almost all switch types in the market no matter 3-pin or 5-pin. Quiet basic linear mechanical switches, soft key travel makes every click easy to register. Easy to mod or update it with your wishing preference, no forum researching required.
Vibrant Groovy RGB – Up to 20 presets backlighting modes are free to choose by the keyboard itself. Brightness and flowing speed is also adjustable on board. New marvelous music sync mode will light up your desktop discotheque vibe, quite a light show to get immersed.
Buy from Amazon: https://amzn.to/48oFwbD
- Advertisement -