As the 5G era has already begun, from 2020 onwards it is getting more attention than ever. 5G is implemented in a few key countries across the globe, however, it's still not as standardized as the 4G LTE and will take some years to grow the 5G spectrum totally.
The 5G carrier aggregation is a critical feature in 5G specifications to lift performance, capacity, and coverage in the rapidly expanding 5G networks. Although implementing mmwave 5G is easier and gives better speed, however, their range is very poor.
Mostly the sub-6GHz will be the standardized form of 5G in the coming days and implementing widely is still a challenge for many telecom giants. However, the 5G carrier aggregation allows operators to use multiple sub-6GHz spectrum channels simultaneously to transfer data between base stations and a 5G mobile device.
- Advertisement -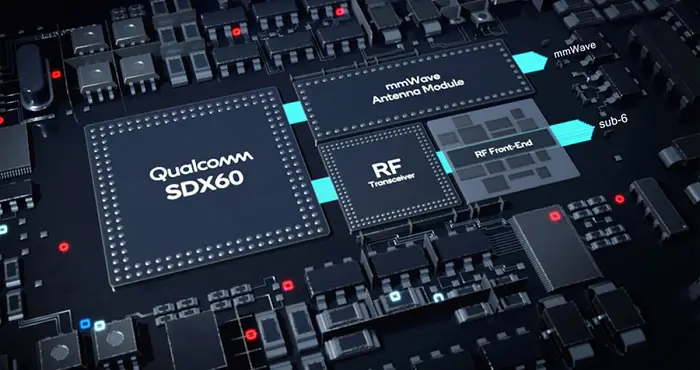 This ultimately helps to create a much more stable 5G network that can be much more accessible. This delivers improved 5G speeds and reliability in challenging wireless conditions.
A successful 5G carrier aggregation can lead to allow consumers to experience smoother video streaming and enjoy faster downloads. In their blog, Qualcomm has said that along with Ericsson, both have completed a 5G SA carrier aggregation test at Ericsson's labs in Beijing, China.
Also, they cited the speed of the 5G connection to be 2.5 Gbps by aggregating 100 MHz + 60 MHz within the 2.5 GHz (n41) TDD band in a 70% downlink configuration and using 4×4 MIMO.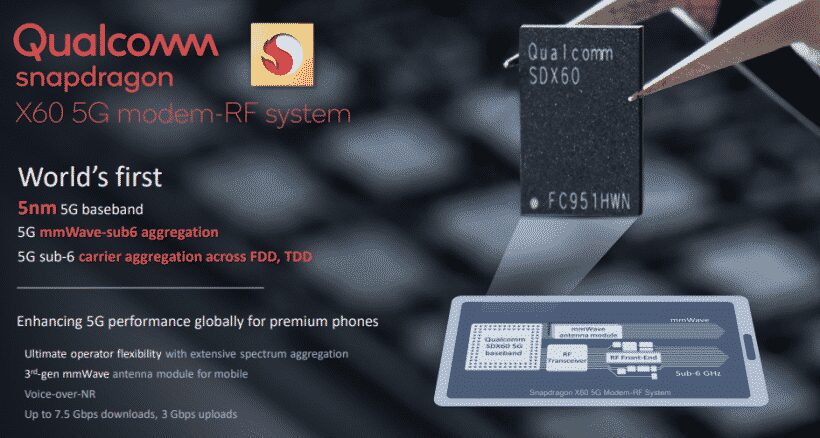 They've also tested in Sweden, where the companies established a successful 5G SA carrier aggregation data call by combining 20 MHz in the 600 MHz (n71) FDD band with 100 MHz of spectrum in the 2.5 GHz (n41) TDD band.
As Qualcomm states, the tests were carried out using 5G infrastructure equipment from the Ericsson Radio System portfolio and a 5G smartphone powered by a Qualcomm Snapdragon X60 5G Modem-RF System
This 5G carrier aggregation milestone is important because this is the world's first featuring both FDD/TDD and TDD/TDD aggregation. So, as Qualcomm states, "this technology significantly enhances the performance of 5G networks worldwide, unlocking even higher average speeds and better 5G coverage for consumers."
If you wonder when this 5G Carrier Aggregation will be coming to market, worry not, as Ericsson will offer a commercial release of 5G NR carrier aggregation in Q4 this year. On the other hand, Qualcomm is already shipping samples of Snapdragon X60 modem, and we will see them in action with upcoming flagship smartphones using the new Modem-RF System in early 2021.
Do check out:
😎TechnoSports-stay UPDATED😎
- Advertisement -