We are always on the hunt to find something extraordinary for you and yes, we have found one of the craziest deals we have ever seen! Yes, this is on a motherboard, not any motherboard but a WiFi motherboard and that too is based on AMD's AM4 socket and it's a B450M motherboard by GIGABYTE.
The insane part of the deal is that Amazon India is giving the motherboard already for a discounted price of ₹7,949, now, on top of that, you can collect a limited time 25% coupon discount that will instantly reduce the pricing of this motherboard.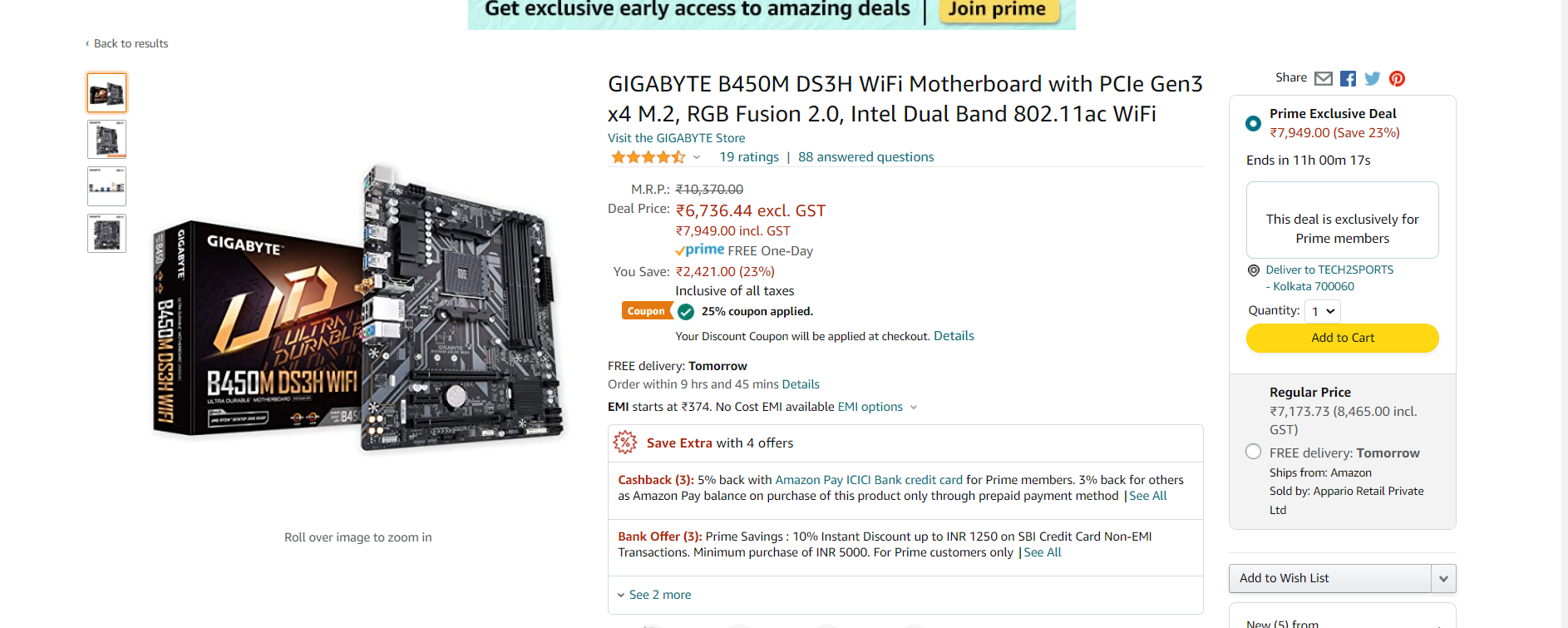 Now, the cherry on the cake is, if you have an SBI credit card, you can further get a 10% discount to reduce the pricing to only ₹5,249! Yes, at this price you are getting a Wi-Fi motherboard and that is amazing news because you are likely to save over ₹3,216 on the same B450M motherboard you would have to go to a shop to buy.
- Advertisement -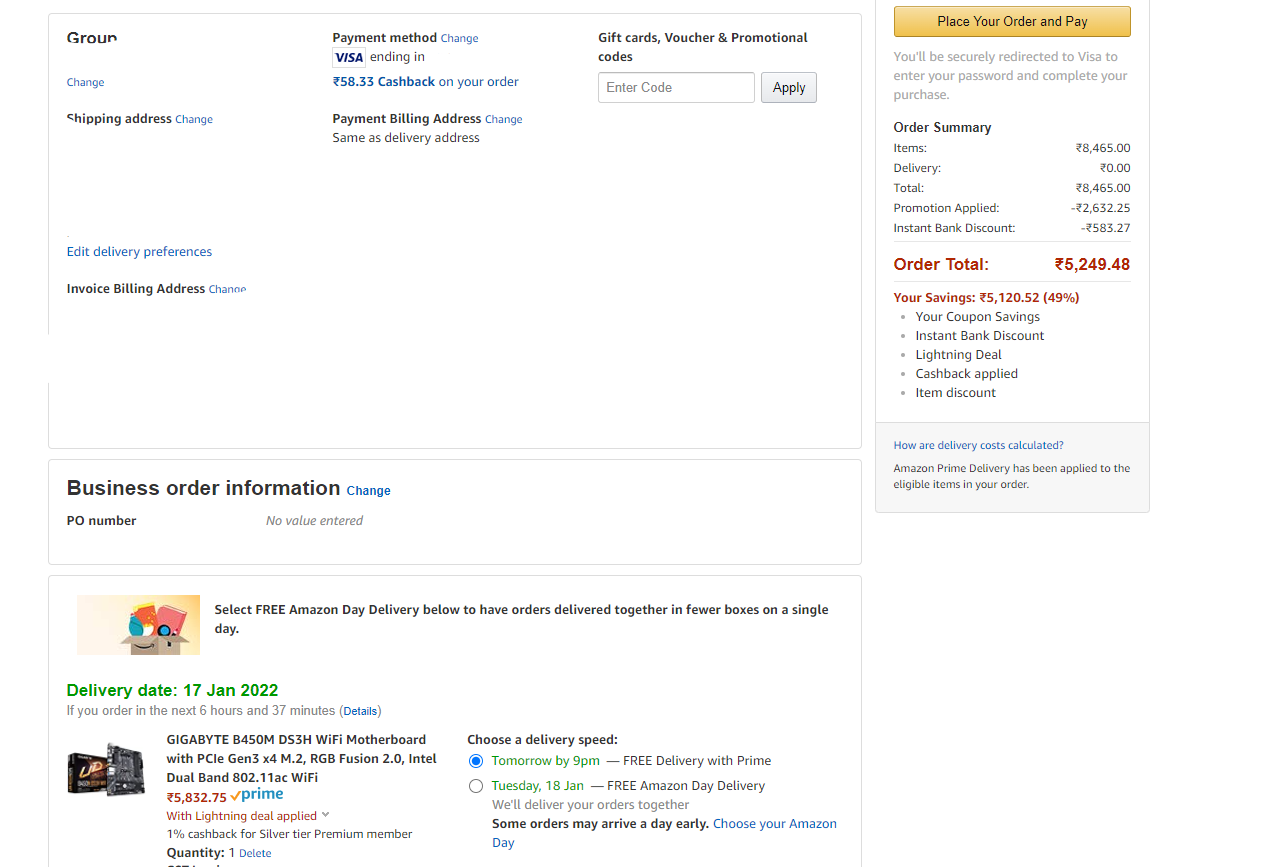 Cannot wait to get it, yes, this is a Prime-exclusive deal and that means you also get FREE One-Day, now, that's what you call a Mindblowing deal!
Features like RGB Fusion 2.0, Intel Dual Band 802.11ac WiFi, 4 DDR4 RAM slots, PCIe Gen3 x4 M.2 SSD support, one of the best compatible socket AM4 on a B450M motherboard ensures you can drop any AMD Ryzen processor without any hiccups and overclock it as well!
Grab the deal before it's gone: https://amzn.to/33ox7bp
- Advertisement -