Lucifer Season 5 part 2 is just knocking on the door with its all episodes. It is expected that all of you have heard about the coming of Netflix's one of the most entertaining series from Fox after its rapid cancelation from season th4ree with also the dropping news of season 4 on 8th May 2019. The most current season will arrive on 21st August 2020.
On 30th April Netflix has released the first teaser trailer of the series. Netflix also has released the first look of the series on that day.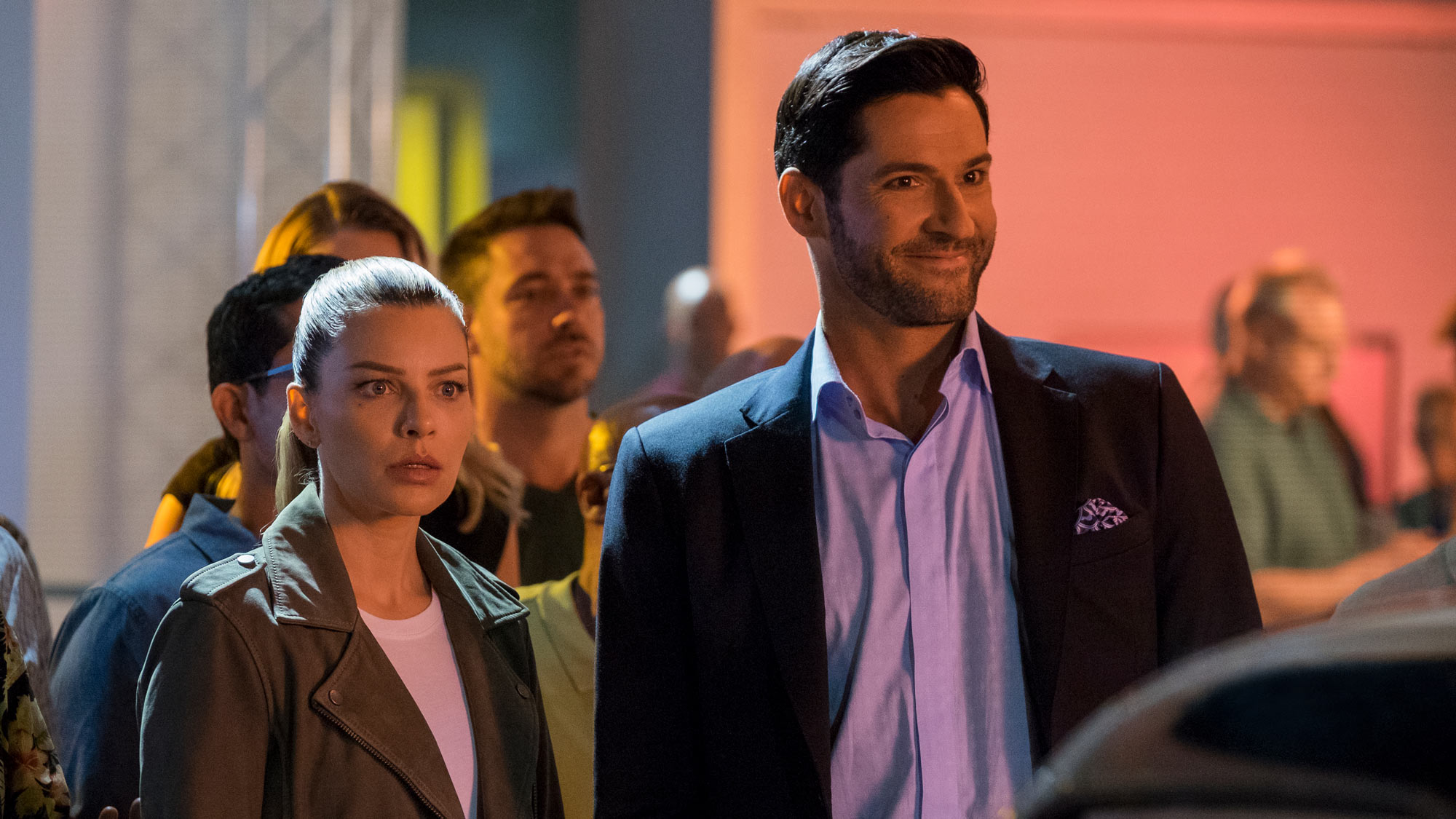 Release date of Lucifer (Season 5B)
- Advertisement -

After completing a long time production process. It seems that we will be going to watch a much longer show than we have expected for season 5 part 2. The official Netflix page of Lucifer has given an update about the global announcement. Part 2 of season 5 will globally release on Netflix on 28th May 2021.
Lucifer (Season 5 Part 2): Episodes
A long time ago the first part of the season 5 episodes was released on Netflix and now the second part of the season five episode is going to release on Netflix. The name of the titles of all the episodes are:
Episode 509: (55 mins, 30 secs) – 'Family Dinner', it is written by Joe Henderson and the director is Nathan Hope.
Episode 510: (60 mins,30 secs) -'Bloody Celestial Karaoke Jam'- It is written by IIdy Modrovich and the director is Sherwin Shilati
Episode 511:(53 mins,27 secs) – 'Resting Devil Face'- It is written by Mira Z. Barnum, Joshua Duckworth, and Richardo Lopez Jr, and the director is Bola Ogun.
Episode 512: (58 mins,33 secs)-' Daniel Espinoza: Naked and Afraid'- It is written by Mike Costa and the director is Greg Beeman.
Episode 513: (61 mins,10 secs)-'A Little Harmless Stalking'-It is written by Julia Fontana and Jen Graham Imada and the director is Richard Speight, Jr.
Episode 514: (59 mins)– 'Nothing Lasts Forever'- It is written by Chris Rafferty and the director is Lisa Demaine
Episode 515: (63 mins)-'Is This Really How It's Going to End?!'-It is written by Jason Ning and the director is IIdy Modrovich
Episode 516: (53 mins, 6 secs)-'A Chance At a Happy Ending'- It is written by Joe Henderson and IIdy Modrovich and the director is Karen Gaviola
All the titles of the episodes were announced within 12th March 2020, the time before the renewal of the season 6 episodes of Lucifer. It is not pretty sure that the name of the titles of the episodes will change or not but one thing is confirmed that it will affect the final episode.
Cast
Part 2 of the Lucifer (Season 5) will be featuring Tom Ellis as Lucifer Morningstar, Lauren German as his Detective Chloe Decker, DB Woodside returns as the bother of Lucifer Amenadiel, Aimee Garcia as LAPD staffers Ella Lopez and Kevin Alejandro as Dan Espinoza, Lesley Ann-Brandt return as demon Mazikeen, Inbar Lavi as Eve, Scarlett Estevez as Trixie Espinoza, the younger daughter of Chloe and Dan.
Status of Production
In late June of 2020, we have got some information about part 2 of Lucifer season 5 that it had been rescheduled to begin at any time in October 2020. In early September TV Line had been confirmed that the series return to production on 24th September 2020.
Here is the trailer of Lucifer(Season 5: Part 2)-
- Advertisement -