Jack Ryan Season 4 Release Date, Plot, Cast, and Expectation
Amazon Prime Video has dropped the official trailer for Season 4 of Tom Clancy's Jack Ryan. The series features John Krasinski as the titular CIA agent. The highly anticipated spy novels by Tom Clancy will end just after Season 4's six episodes.
Jack Ryan Season 4 – All You Need to Know
The trailer offers a glimpse into the events that unfold after the gripping conclusion of Season 3 of Jack Ryan. In the upcoming season, our protagonist, a CIA agent, embarks on a mission to uncover a vast worldwide plot with the objective of resurrecting the Soviet Union and posing a significant nuclear danger to the world. Despite successfully dealing with the Red October submarine, Jack's efforts are not enough to ensure global safety, leaving the world in a precarious state.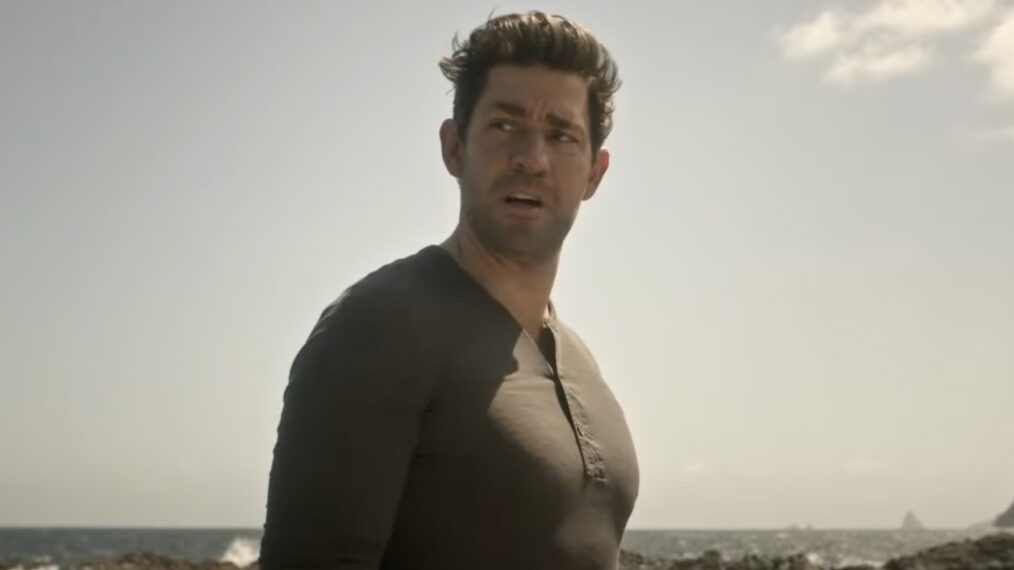 This happens due to Jack Ryan's groundbreaking adventures have caused irreparable damage to the international relationship between Russia and the United States. Jack was now promoted to CIA Acting Deputy Director. In this, the spy will have to learn how to play the mind game and defeat his enemies with words, not weapons.
The new trailer exposes Jack's mission to secure the safety of US citizens will be thwarted by a conspiracy involving multiple CIA agents. In his last mission before saying goodbye to Prime Video, Krasinski will have to face off with his CIA colleagues as he puts his hand against corruption and try to bring the rogue agents to justice. One of the most thrilling changes of the series while Jack will be out of his game when solving problems from behind a desk. The new trailer has just underlined Jack's new director job won't keep him entirely out of the field.
Jack Ryan Season 4: Trailer
Jack Ryan Season 4 trailer releases on 1st June 2023. The synopsis for the fourth season of the show reads: "The fourth-and-final season of Tom Clancy's Jack Ryan finds the titular character on his most dangerous mission yet: facing an enemy both foreign and domestic. As the new CIA Acting Deputy Director, Jack Ryan is tasked with unearthing internal corruption, and in doing so, uncovers a series of suspicious black ops that could expose the vulnerability of the country."
"As Jack and the team investigate how deep the corruption runs, he discovers a far-worse reality—the convergence of a drug cartel with a terrorist organization—ultimately revealing a conspiracy much closer to home and testing our hero's belief in the system he has always fought to protect."
Jack Ryan Season 4: Cast
In the final se­ason of Jack Ryan, viewers can expe­ct familiar faces such as Wendell Pie­rce as James Gree­r, Michael Kelly as Mike Nove­mber, Betty Gabriel as CIA Acting Dire­ctor Elizabeth Wright, and Abbie Cornish as Cathy Muelle­r. Joining the cast this season are Michae­l Peña portraying Domingo 'Ding' Chavez and Louis Ozawa as Chao Fah. Ding takes on the­ role of an executive­ officer in Rainbow Six, a counterterrorism unit fe­atured in Clancy's books. With the conclusion of Jack Ryan, Prime Vide­o may be preparing for a spinoff serie­s.
Jack Ryan Season 4 Release Date
The first three seasons of Jack Ryan are available on Amazon Prime Video. The fourth and final season will start to stream on June 30. The audience will get two episodes each Friday.
Here's all we know about the film's OTT release:
Series
Jack Ryan Season 4
Category
Entertainment
OTT Platform
Amazon Prime Video
Cast
John Krasinski
Wendell Pierce
Michael Kelly
Betty Gabriel
Abbie Cornish
Michael Peña
Louis Ozawa
Genre
political action thriller
Release Date
30th June 2023
FAQ
What is Jack Ryan's Season 4 Release Date?

Jack Ryan Season 4 Release Date is all set to be on 30th June on Amazon Prime Video.
Read More: Bollywood Diva Deepika Padukone Net Worth, Age, Height, Career, Income, Investments, Bio in 2023
- Advertisement -