This is the first time since 2004 that we won't be witnessing the legend, Usain Bolt. Jamaica's sprint king has now retired and several sprinters are preparing to fill up for his absence in Tokyo this summer. Let's have a look at our top 5 contenders who could win the 100m final on August 1.
Andre de Grasse (Canada)
Canada's Andre de Grasse is undoubtedly the favorite. The 26-year-old won Olympic bronze in Rio, just 5 years ago. He also went on to win bronze in the 4x100m relay and silver in the 200m. In doing so, De Grasse became the only Canadian athlete to win medals in all 3 sprint events.
Even Bolt, who shares a a close relationship with De Grasse, said that he sees himself in De Grasse. In Rio, he was only behind a now-retired Usain Bolt and an ageing Justin Gatlin. This might just be the perfect year for De Grasse to win gold. Although, a lot of young faces have shadowed his presence lately.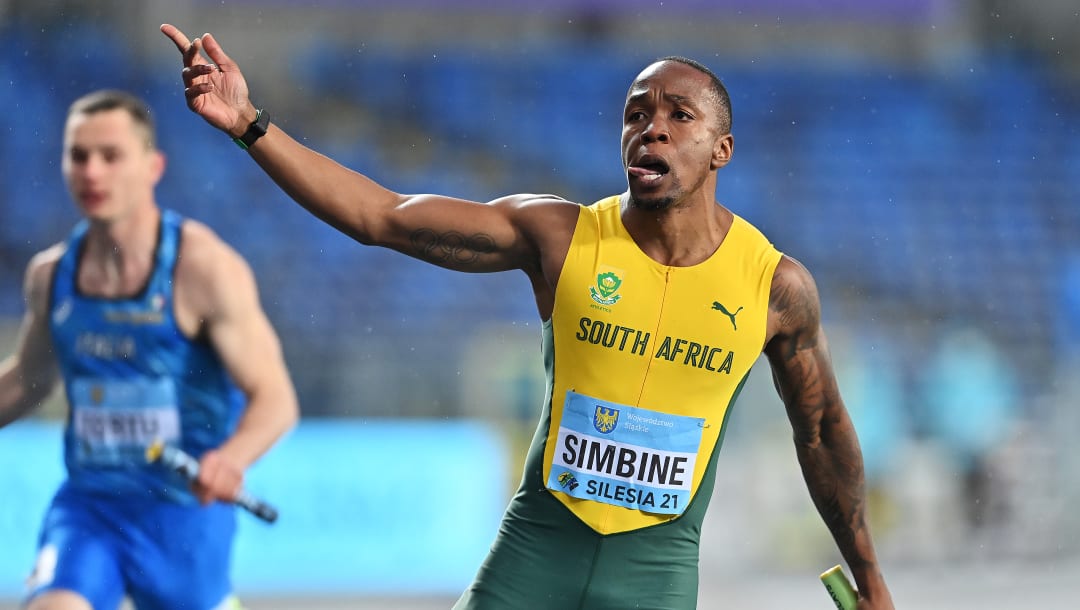 Akani Simbine (South Africa)
Fifth in the 100m final in Rio, Simbine was just three-hundredths of a second behind the third place. He ended up breaking the African 100m record clocking a finish in 9.84 seconds in Hungary in July. The 27-year-old is showing all signs to achieve glory this summer.
Simbine recently told CGTN Africa, "I've learned a lot since Rio. If I go to the Olympics and I win the gold medal for the 100m, no South African has ever done that and no African has ever done that. When I stand on the line, I'm not just representing South Africa I am representing the whole continent and that is a really big thing."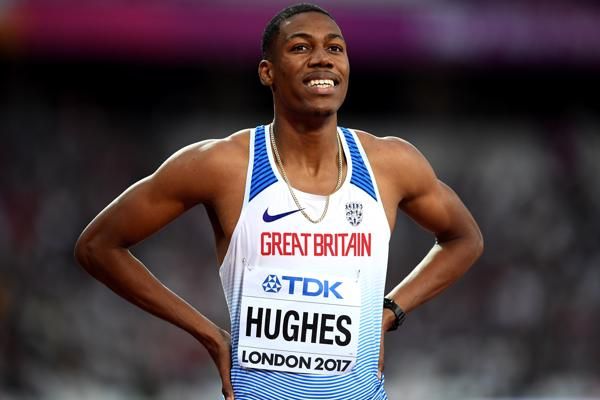 Zharnel Hughes (Great Britain)
Since Zharnel Hughes announced that he won't focus solely on the 200m, Britain has seen a ray of hope. He is currently a joint second on the UK's all-time list with 9.91 PB. He is only behind Linford Christie's 9.87 back in 1993. His best time in recent times came at Manchester in June. He finished in 10.06 seconds but remains positive about his chances at Tokyo. Notably, Hughes is being coached by none other than Glen Mills: Usain Bolt's coach!
Talking to Sky Sports recently, the 26-year-old shared, "The 100m is quite wide open, a lot of guys are running pretty fast and I definitely think with myself included, I can be amongst the mix. I'm looking forward to going in there and taking it round by round, live in the moment, and trust my training and my ability to run fast. It's just a matter of going to the starting line and focusing on myself and the task ahead. The thing is I don't want to put any times, at the end of the day when you get to the finals there's pressure and some people can't really run under pressure. So I won't say specifically what time will win the championship. I've never been to the Olympics before, this is my first year, I'm really looking forward to doing something special for myself especially."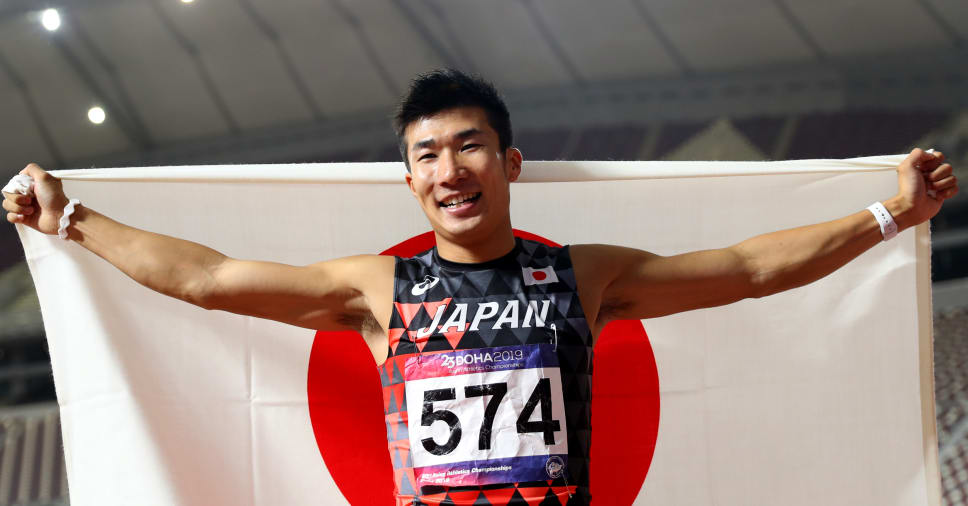 Yoshihide Kiryu (Japan)
It wouldn't be an overstatement to say that Japan's biggest hope is 25-year-old Yoshihide Kiryu. Kiryu became the first Japanese sprinter to complete 100m in under 10 seconds in 2017. His potential was again showcased when he won gold in the Asia championships in Doha in 2019. Realistically, there are many top-class rivals. Japan would hope for a good finish but it is highly unlikely to get a medal in this event. Kiryu's recent performances have also been average clocking his best time this year at 10.12 seconds.
Trayvon Bromell (United States)
Bromell was always a potential 100m gold medal winner. His past performances and capabilities speak volumes. Since Rio, he has undergone 2 surgeries to repair an injured Achilles. For almost 2 years he didn't compete. When he made a comeback in 2019, he ended injuring his thigh. He was almost on the verge of quitting racing altogether.
But as all legacies go, he made a brilliant comeback in June. Bromell stormed to a win in a rather marvelous 9.80 seconds in the US. He said post the victory, "Everybody who knows me knows that I'm a spiritual runner. I run for God. I run for Christ. He tells us in scripture when things like this happen. You won't be surprised, so when I won, I was happy." He went on to clock 9.77 in Florida in July. This is 2021's fastest time in the world. In achieving so, he also became the seventh-fastest man of all time. High chances of a gold at the Tokyo Olympics!
Special Mentions: Ronnie Baker (United States), Fred Kerley (United States)