The HP Zbook Power G4-A comes with 39.6 centimetre standing screen display, which has a clear 1920 x 1080 pixel quality, provides an immersive visual experience. The HP Zbook Power G4-A has a clock speed of up to 4.2 GHz. With just one processor and an outstanding 32 GB of DDR5 RAM, it offers effective performance and fluid multitasking. The big 1 TB SSD handles all storage requirements.
The HP Zbook Power G4-A doesn't fall short when it comes to audio and it provides a comprehensive audio experience, and Bang & Olufsen's skilled engineering of the audio technology ensures great sound quality.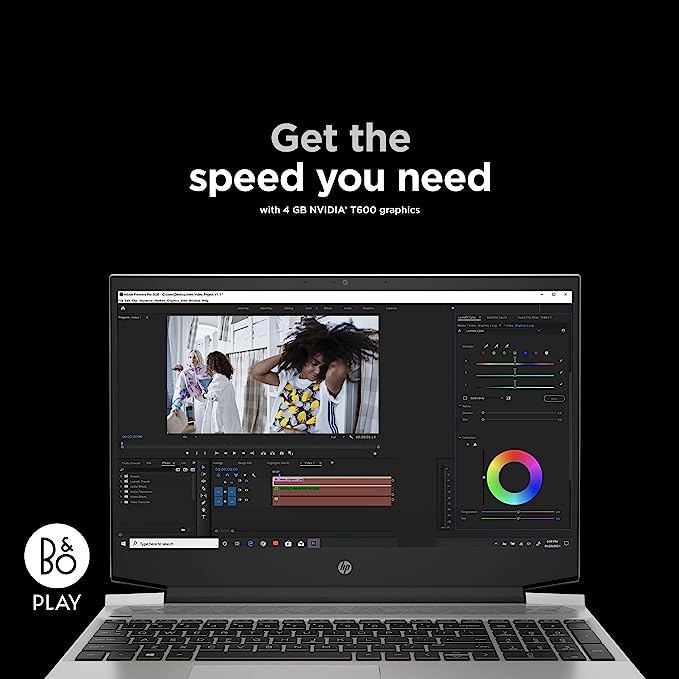 An exclusive NVIDIA Quadro T600 graphics coprocessor complements the AMD graphics chipset brand for notebook computers. With 4 GB of GDDR6 RAM, the potent graphics card provides stunning pictures for difficult jobs. The laptop's Bluetooth and Wi-Fi capabilities make it simple to connect to networks and devices. It also has two USB 3.0 ports for simple device connecting and data transmission.
The HP Zbook Power G4-A also comes in a different laptop with 16 GB of DDR5 RAM, which is more than enough memory for running many processes and applications at once but it also comes with big 1 TB hard drive paired up with 512 GB SSD.
- Advertisement -

The laptop includes an AMD graphics chipset that collaborates with a specific NVIDIA Quadro T600 graphics coprocessor in the area of graphics. The graphics card has the capability to run demanding applications and offer excellent pictures thanks to its 4 GB of GDDR6 RAM. Remaining specs are all similar to the 32GB variant.
Buy from Amazon HP Zbook Power G4-A/15.6(39.6 cm) FHD Display/AMD Ryzen 5 6600H/32GB RAM/1 TB SSD/NVIDIA Quadro T600 (4 GB GDDR6 Dedicated)/Windows 11 Pro (32GB + 1TB SSD) + HP Zbook Power G4-A /15.6(39.6 cm) FHD Display/AMD Ryzen 5 6600H/16GB RAM/512GB SSD+ 1TB HDD/NVIDIA Quadro T600 (4 GB GDDR6 Dedicated)/Windows 11 Home/Microsoft Office 2021/Backlit Keyboard (16GB + 1TB HDD with 512GB SSD) and get Prime Savings Additional INR 500 Discount on SBI Credit Card Trxn. Min purchase value INR 24999. For Prime customers only
Also Read:
- Advertisement -