HP Laptop 14: The HP 14-hr0000AU is ideal for customers who are constantly on the road and has a 35.6-centimeter display. The screen's 1920 x 1080 pixel resolution guarantees clear images and lively colours for a lifelike watching experience. It is lightweight at 1.4 kilogrammes and has dimensions of 44.79 x 30.9 x 6.9 cm, making it portable. With the lithium-ion battery that is included in the box, you may work and play without being concerned about running out of power.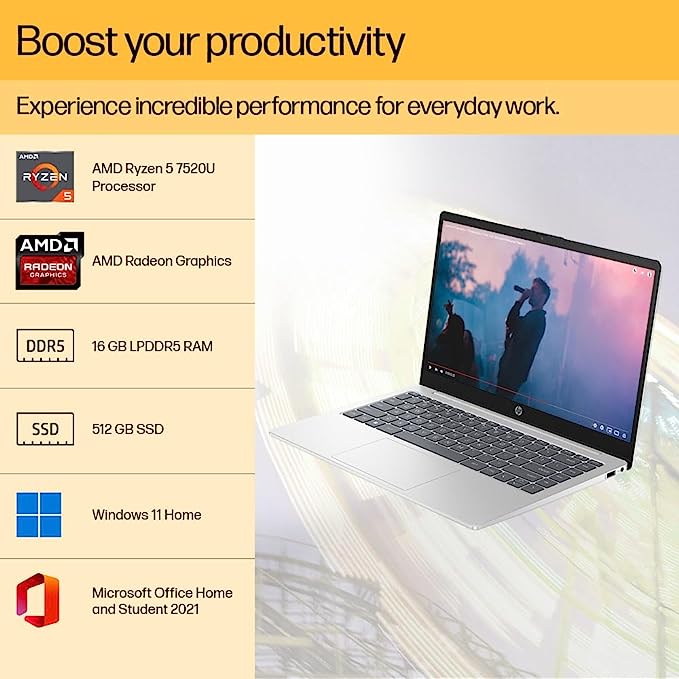 The laptop is equipped with an AMD Ryzen 5 CPU, which offers dependable performance for routine computer tasks. It offers slick and responsive operation with a quick 4.3 GHz processor speed and a single processor core. The notebook also has an outstanding 16 GB of LPDDR5 RAM, which makes it possible to multitask well and access programmes quickly.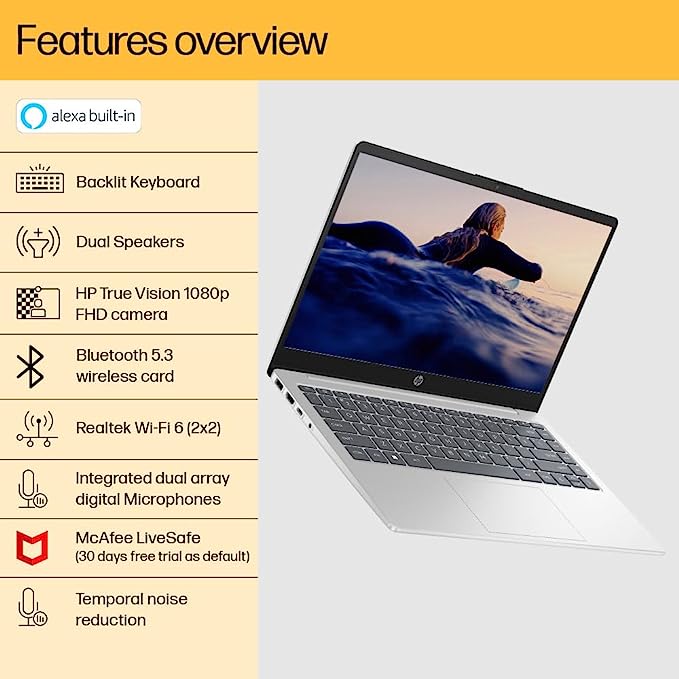 It has a built-in 512 GB SSD, which provides plenty of room for your data, documents, and multimedia stuff. The HP 14-hr0000AU has two speakers for audio, which delivers good sound quality whether you're wearing headphones or utilising the built-in speakers. The integrated AMD Radeon R5 graphics chipset manages graphics processing, providing dependable performance for routine activities and multimedia usage. The notebook uses an integrated graphics card interface and supports VRAM graphics RAM.
- Advertisement -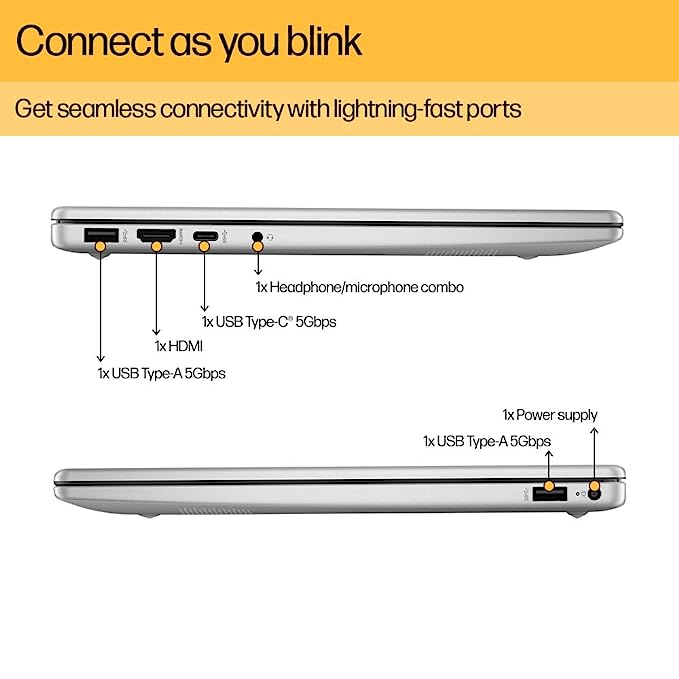 In a sleek and fashionable package, the HP 14-hr0000AU notebook skillfully blends portability and performance. It is an excellent option for people who need dependable computing on the road because of its small size, strong processor, plenty of memory, and effective storage.
Buy from Amazon Using the link HP Laptop 14, AMD Ryzen 5 7520U, 14-inch (35.6 cm), FHD, 16GB LPDDR5, 512GB SSD, AMD Radeon Graphics, FHD Camera w/Privacy Shutter, Backlit KB (Win 11, MSO 2021, Silver, 1.4 kg), hr0000AU and get Prime Savings Additional Flat INR 2000 Instant Discount on SBI credit card EMI Txn. Minimum purchase value INR 5000. For Prime customers only.
Also Read:
- Advertisement -