Excitedly waiting for the final fantasy 7 ever crisis launch, then look nowhere. Because you have landed on the right page, where you will get to know about everything on the game.
Recently Square Enix launched another trailer for the final fantasy 7 ever crisis. This trailer is well–known as the "Countdown to Launch" and revealed just a few days before the official launch of the game.
The trailer seems like to be offering a backstory for the main character of the game, Sephiroth. Yes, there is no doubt that this is one of the best trailers yet and presents a wonderful view of the origin of Sephiroth and the final fantasy 7 ever crisis.
- Advertisement -

Final Fantasy 7 Ever Crisis
Final fantasy 7 ever crisis is an RPG genre game developed by Square Enix and Applibot. The game is specially designed for the mobile phone users so that they can enjoy their gaming experience on the go.
Now game publishing and developing companies are realising the need to make their game mobile-friendly. Although even now most players want to enjoy and play games in their homes, using gaming consoles and PC.
There are still some people who want to experience gaming while traveling or when they are outside of their homes. For those players, this game is perfect and offers them a role-playing video gaming experience.
The core team of the game plan is as below,
Directors – Motomu Toriyama and Tetsuya Nomura
Designers – Yuji Abe and Nobuyuki Matsuoka
Producer – Shoichi Ichikawa
Final fantasy 7 ever crisis will be available for the mobile users of Android, Windows, and iOS worldwide. The game will be in multiplayer and single–player mode, so you can choose how to want to play final fantasy 7 ever crisis.
The game will not feature any new story, rather retells the events from the 1997 video game final fantasy 7. Also, it will retell all the canon titles of some other games.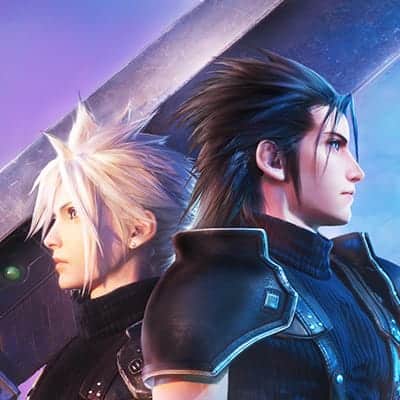 Final fantasy 7 ever crisis will be released in episodic installments and not in one go. So, players will hook off to their seats and look forward to the new game episodes to be released.
The final fantasy 7 ever crisis Compilation originally included only four official titles. It concluded with the Crisis Core in the year 2007. Now it has started with the 2020–released remake and put together many spin–off projects.
According to Nomura, the final fantasy 7 ever crisis is presented as an alternate remake of the game final fantasy 7. However, nothing will be the same, and there will be new and original storylines and original scenarios.
Also, various new materials are incorporated into the new game so that existing as well as new players can enjoy the game. According to Square Enix the graphics of the final fantasy 7 ever crisis will work as a nostalgic reminder of the previous game
- Advertisement -