With the round of 16 now over, the quarter-final begins with the clash between Switzerland and Spain. Although it doesn't seem to be much of a competitive fixture on paper, that certainly won't be the case. Switzerland, who beat France on penalties after making a dramatic comeback, can potentially pose a great threat to La Roja.
Luis Enrique's side had a lethargic start to the competition, with the first two games ending in a draw. This made their final group stage fixture a must-win affair. But the Spanish didn't crack under pressure, as they put five past Slovakia to secure qualification. Their round of 16 clashes against Croatia was again a tidy spectacle. They went a goal down with Pedri's back pass ending up as an own goal. Making a comeback with three goals in normal time seemed sufficient to go through, but only initially. Croatia replied with two goals to take it to extra time. However, Spain's quality persisted as they scored another two to make it 5-3 and get through to the quarter-final.
- Advertisement -
Switzerland's tale has also been an interesting one so far. With a win, loss, and draw each in their group, they managed to get through from the third spot. Before their game against France, they were collectively written off.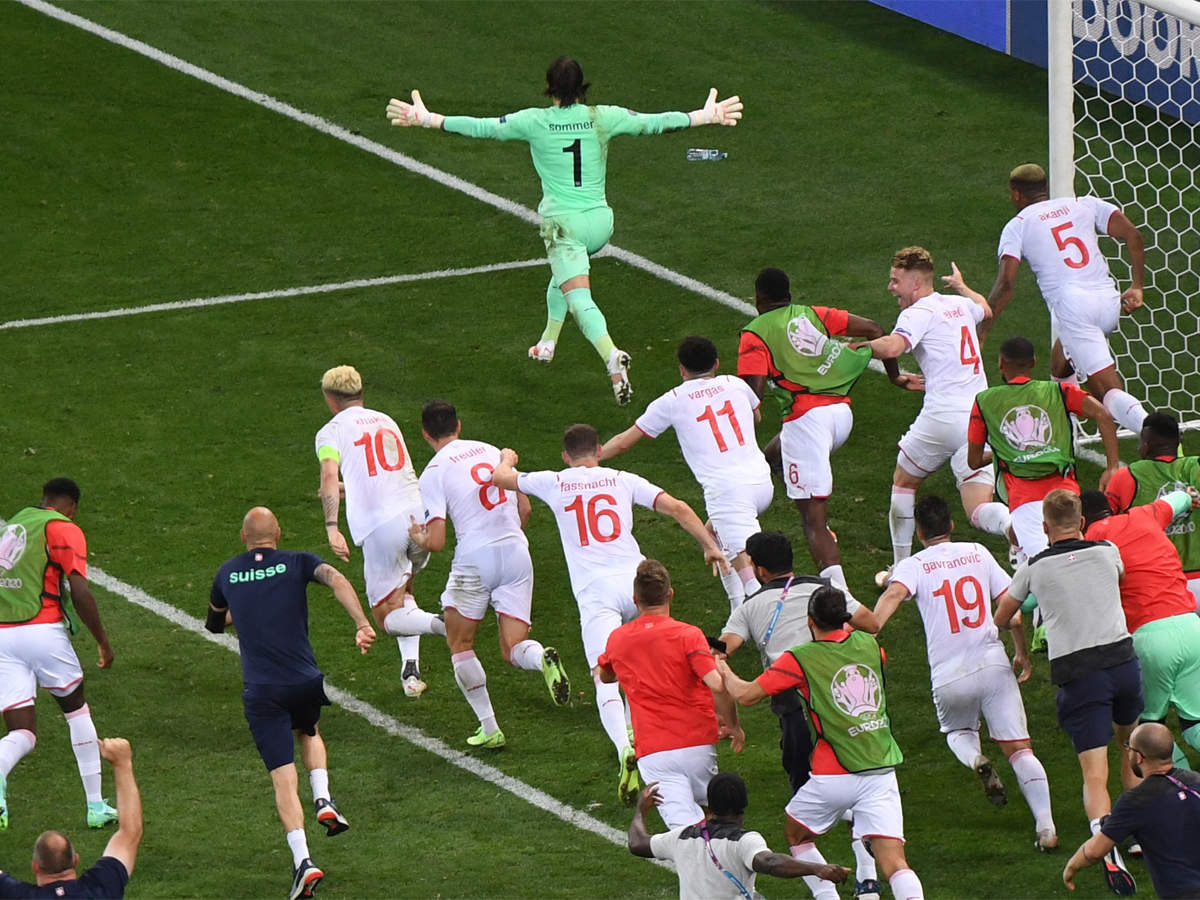 They had other ideas, though. Taking an early lead against Les Blues, they took the match by storm. With France's three goals, they found themselves falling short, only to drive through to find two goals in the last 15 minutes to get it to extra time, and then penalties. Mbappe missing France's fifth penalty ensured Switzerland's spot in the next round against Spain.
Both sides have made statements by putting in excellent performances in the previous knockout round. It's just a matter of time before they put on a show against each other.
- Advertisement -