As Bitcoin owners might be a bit disappointed due to its recent slump, not all cryptocurrencies are on a downward trajectory as Dogecoin is going as high as 80 percent over its previous value. If the name sounds familiar, the cryptocurrency is named after a meme of 'Doge' Shiba dogs that are prominently found in Japan. 
We saw Bitcoin soar to new heights throughout December and January, touching the highest valuation of almost $42,000 but it has been losing steam since the past few weeks or so.
A report by Coin Telegraph has revealed that Dogecoin has spiked up "80% in a day and trading volume has spiked more than 800% as the altcoin sees a publicity surge with a familiar source." On January 28, Dogecoin hit $0.0138. Yes, this barely comes to one cent, but it's been a crazy spike nonetheless as Dogecoin was at $0.0047 on December 31, 2020.
- Advertisement -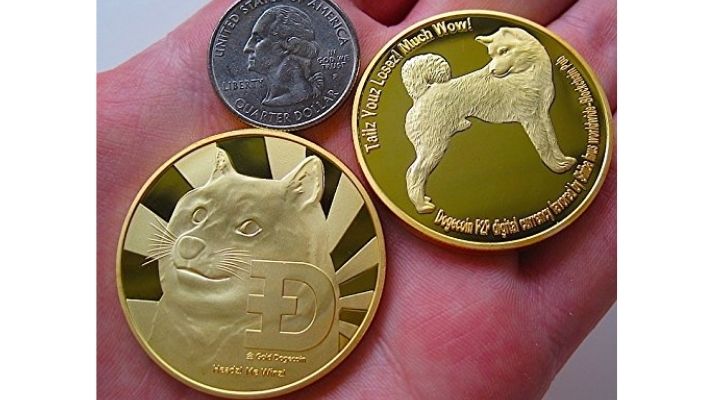 Dogecoin (code: DOGE) is a cryptocurrency invented to create a payment system that is instant, fun, and free from traditional banking fees by software engineers Billy Markus and Jackson Palmer. To give rise to the fun part, the coin featured the friendly face of the Shiba Inu dog from the popular "Doge" meme as its logo.
A sudden increase in interest on social media platforms was also seen due to the gains as reports highlighting activity on Twitter spiked by 300 percent and it's showing no signs of slowing down. #dogecoin and #dogecoininto1dollar are the trending hashtags on Twitter in the US. Last month, even Billionaire Elon Musk, CEO of Tesla, promoted Dogecoin on Twitter when Bitcoin was on a rise.
Although it might take the Shiba-inspired cryptocurrency some time to reach the $1 mark, people on social media are asking people who own Dogecoin to hold on to its leash and wait for it to rise more.
- Advertisement -