Crossbeats, a renowned consumer technology brand in India, has recently announced Suryakumar Yadav, a skilled cricketer, as their brand ambassador for the smartwatch division. This collaboration marks the debut of Crossbeats in appointing a brand ambassador since its establishment.
Crossbeats Onboards Cricket Sensation Suryakumar Yadav as Brand Ambassador for its Smartwatch Segment
Suryakumar Yadav (SKY), known for his awe-inspiring explosive batting technique, has been chosen as the ambassador for Crossbeats' current and future lineup of smartwatches. SKY's fearless and boundary-pushing approach to the game perfectly aligns with Crossbeats' commitment to technological advancement. This exciting collaboration is expected to have a significant impact as it expands Crossbeats' market presence and establishes the brand as a reliable and high-performance choice for a wide range of customers.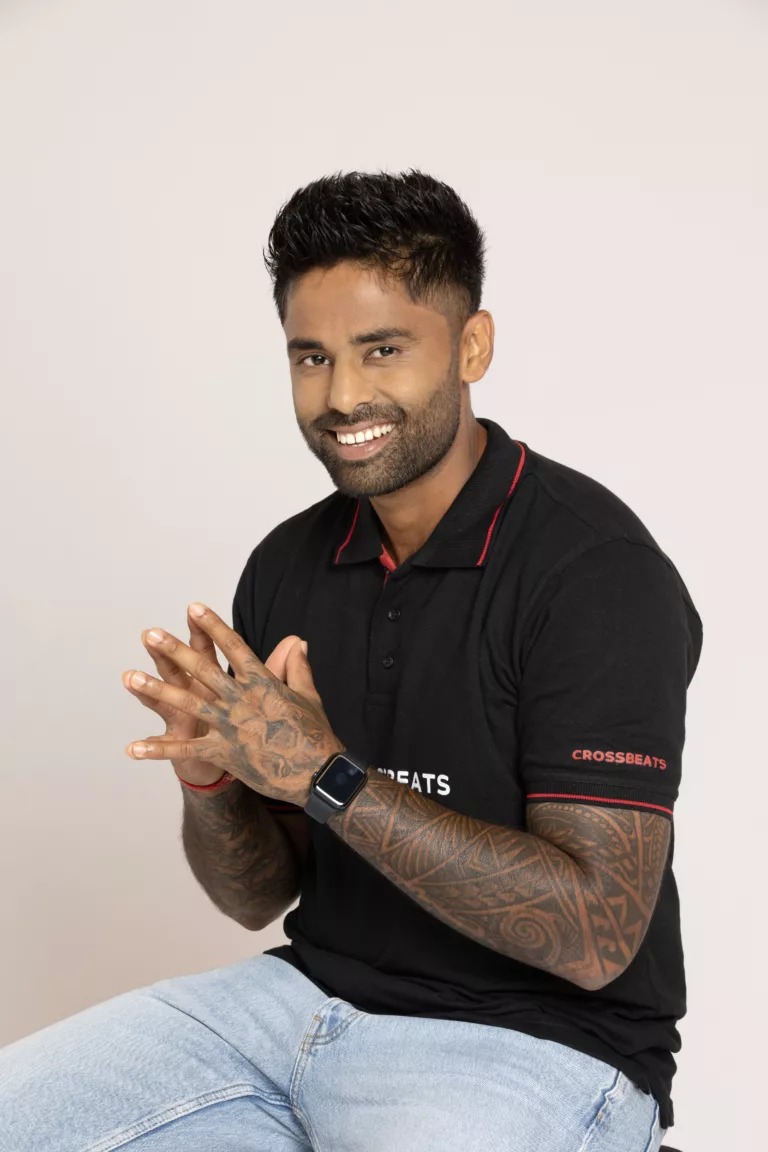 Archit Agarwal, one of the co-founders of Crossbeats, expressed his excitement about partnering with SKY and warmly embraced him as a new member of the Crossbeats family. Agarwal acknowledged SKY's consistent track record as a winner, which aligns perfectly with the vibrant and reliable personality of Crossbeats.
- Advertisement -

In reference to the collaboration with Crossbeats and their association with Suryakumar Yadav, who is under the exclusive management of RISE Worldwide, Suryakumar expressed his belief in innovation, style, and going above and beyond to achieve excellence. He is thrilled to team up with Crossbeats for their line of smartwatches that not only exceed expectations in terms of performance, design, aesthetics, and technology but also challenge the boundaries set in these areas.
Crossbeats has consistently held a strong position in the industry, but this partnership has the potential to revolutionize the market by providing opportunities for expansion. This exciting collaboration aims to redefine the smartwatch experience for the younger generation and significantly bolster the brand's presence in the Indian market. By venturing into new territory, Crossbeats is poised to make a substantial impact in the world of smartwatches, captivating and captivating a wider audience.
Get ready for an upcoming inning in the realm of smartwatches that is poised to bring about significant changes.
Buy Crossbeats smartwatches: https://amzn.to/3RoH7rY
- Advertisement -