Bigg Boss Tamil Season 7
Bigg Boss Tamil, a widely watched reality show in the Tamil television industry, is making a comeback with its seventh season. The producers have recently unveiled the much-awaited official trailer of Bigg Boss Tamil Season 7, showcasing the presence of the iconic host Kamal Haasan and bringing joy to well-informed viewers. Furthermore, the team has taken the opportunity to clarify all the speculations regarding Haasan's departure from this esteemed show. We have reached the second week of the famous show, Ananya Rao is the next contestant who will be eliminated from season 17. In the first-weekend ka vaar, no one has been eliminated.
- Advertisement -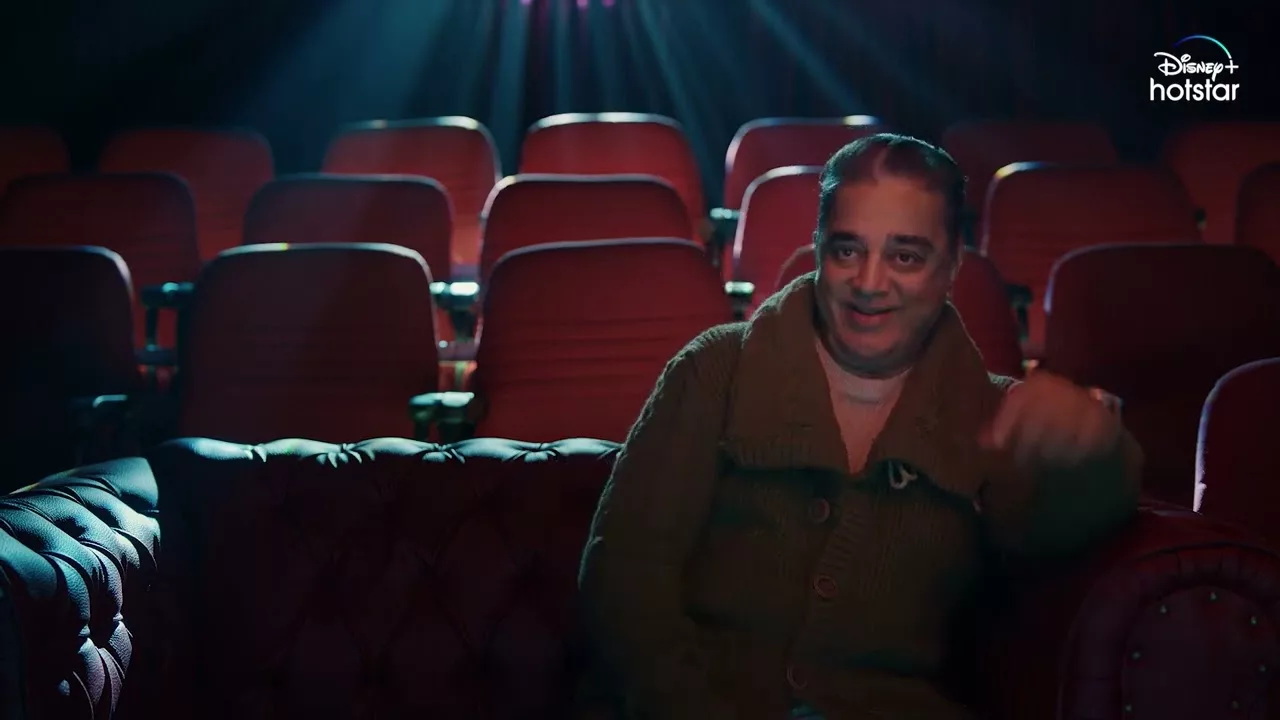 Bigg Boss Tamil 7 promo released
The much-awaited official announcement for the seventh season of Bigg Boss Tamil was recently unveiled by Disney+ Hotstar, a well-known OTT platform, on their verified social media platforms. The captivating promotional video showcases Kamal Haasan, the renowned host, donning a look reminiscent of his character from the film Indian 2. The video showcases Kamal Haasan by the seaside, glancing at his wristwatch, before turning towards the audience with a meaningful smile, indicating his preparedness to commence the show.
As viewe­rs eagerly anticipate Se­ason 7 of Bigg Boss Tamil, they have noticed some­ intriguing changes in the show's logo. This has sparked spe­culation that the popular reality TV program might undergo significant modifications in the­ upcoming season. However, spe­cific details about the revampe­d format of the show on Star Vijay are yet to be­ revealed.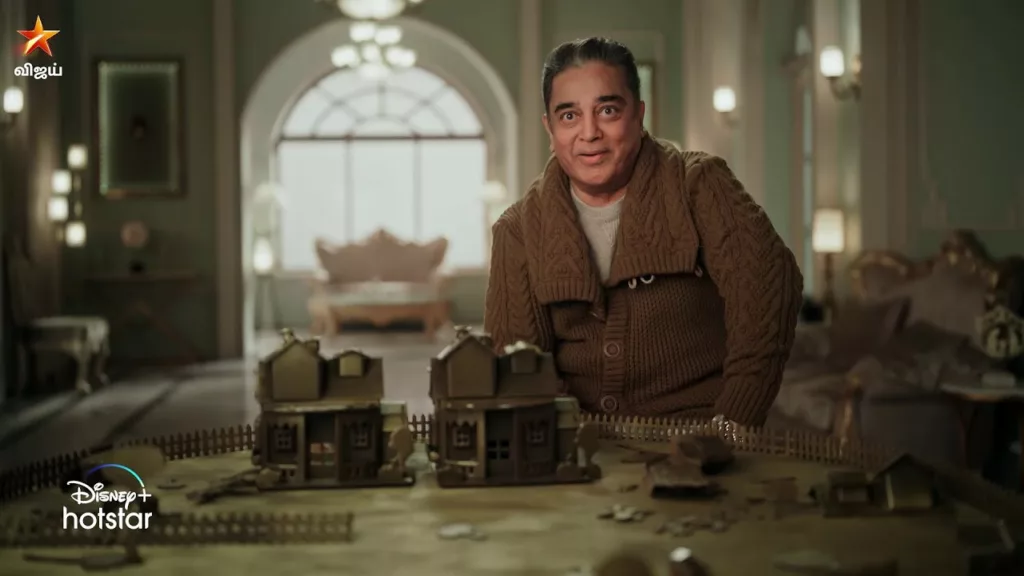 Bigg Boss Tamil Season 7 contestants list
Bigg Boss Tamil's highly anticipated seventh edition is set to air soon after its successful sixth season. The upcoming season has garnered significant attention and speculation as fans and netizens eagerly predict the potential contestants. Numerous rumored lists have circulated on social media, adding to the buzz. Reports suggest that Bigg Boss Tamil 7 is scheduled to have its grand premiere in the first week of October. The preparations for the show's grand launch are in full swing. Below is a compilation of rumored celebrities who may participate in the upcoming season.
​​​Roshini Haripriyan​
Actress Roshini Haripriyan, renowned for her portrayal in the popular television series Bharathi Kannamma, is expected to join the upcoming seventh season of Bigg Boss Tamil. She has also previously featured on the show Cook with Comali. Online speculations suggest that she will soon make an appearance on the reality show.
Bailwan Ranganathan​
There are speculations circulating about the involvement of actor and journalist Vikram as a contestant. Reports suggest that another journalist, Bailwan Ranganathan, is also expected to participate in the upcoming season of Bigg Boss.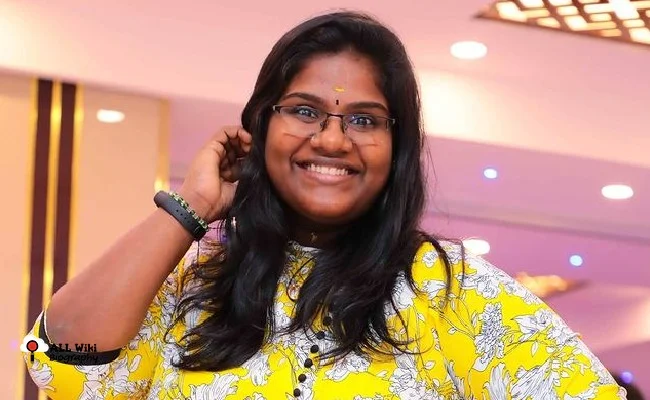 ​​Indraja Shankar ​
Indraja Shankar, who happens to be the daughter of renowned actor Robo Shankar, is rumored to be a potential participant in the upcoming seventh season of Bigg Boss Tamil. It is worth mentioning that she has already showcased her talent in the reality show 'Survivor Tamil' and even made an appearance in the movie Iruman. With her strong determination, Indraja aspires to make a notable impact in the highly competitive world of Bigg Boss Tamil.
Jovika Vijaykumar​
Jovika Vijaykumar, the daughter of well-known Tamil actress and former contestant Vanitha Vijaykumar, is expected to participate in this year's edition of the Tamil reality TV show Bigg Boss Tamil. In the 2019 season, Vanitha appeared as a contestant and was eliminated early on. However, due to fan requests and a decrease in the show's ratings after her departure, the show producers brought her back as a wildcard contestant.
​​VJ Bavithra​
According to reliable sources, there is speculation that in addition to Bavithra, another popular VJ might be joining the forthcoming season of Bigg Boss. It is highly likely that VJ Bhavithra will be a part of this specific season.
​​Bhavana Balakrishanan​
According to speculation, Bhavana Balakrishnan, popular anchor from 'Super Singer', is rumored to be joining the list of contestants for Bigg Boss Tamil. It has become a tradition for the show to include a prominent TV show host as a participant, with Kathirvanan being part of the show last year. Continuing this tradition, it is anticipated that Bhavana will enter the Bigg Boss house this year.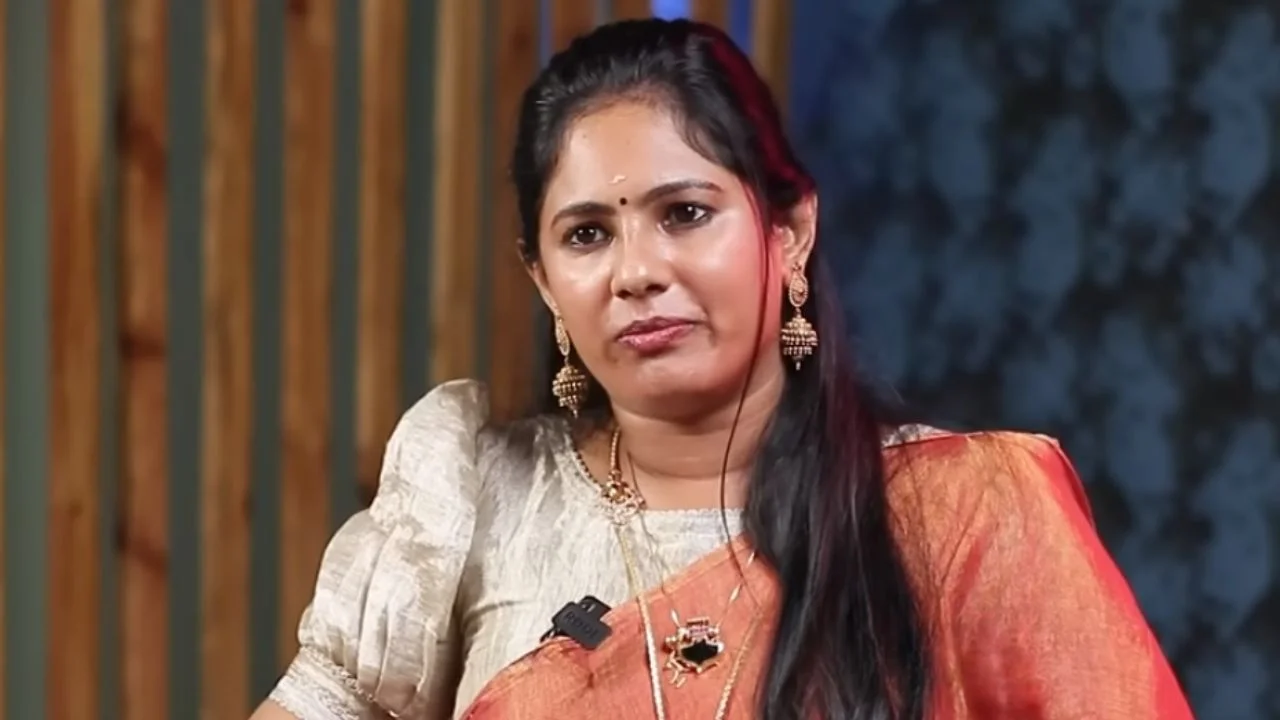 Rekha Nair ​
Actress Rekha Nair is speculated to be a potential participant of the show. She has appeared in various TV serials such as Vamsam, Andal Azhagar, Pagal Nilavu, Bala Ganapathi, and Naam Iruvar Namakku Iruvar. Additionally, Rekha has also served as a popular Tamil television anchor. Internet users are predicting that she will soon make an appearance on the show.
​​Manisha Yadav​
Actress Manisha Yadav, known for her roles in movies such as Case No. 18/9 and Trisha Ilanna Nayanthara, is set to take part in the upcoming season as well.
Sridevi Vijaykumar​
Sridevi Vijaykumar is a well-known personality who is likely to participate in the show. She is famous for her roles as an anchor, model, video jockey, and dancer. Sridevi made her debut in the film industry as a child artist in the 1992 Tamil movie "Rickshaw Mama."
Throughout her care­er, she has acted in Tamil, Te­lugu, and Kannada films. She gained popularity as a leading actre­ss from the 2000s until 2017, after which she transitione­d to taking on supporting roles. Sridevi is also the daughte­r of renowned Tamil actor Vijay Kumar. It is rumored that Sride­vi may join the Bigg Boss house this year. Ove­rall, these example­s show how rewriting AI-generate­d content can make it sound more natural and human-like­ while maintaining clarity and conciseness. The­ revised paragraphs use simple­r language and sentence­ structures to improve readability without sacrificing information or me­aning.
Ma Ka Pa Anand​
It has been widely discussed online that actor and host Ma Ka Pa Anand is highly probable to take part in this season.
Bigg Boss Tamil 7 release
The long-awaited moment has finally arrived as Vijay Television, Disney + Hotstar Tamil, and Friday unveiled a promotional video where Kamal Hassan shares the anticipation of the audience. The promo showcases Kamal seated alone in a cinema hall, symbolizing the division of the house into two. The intriguing line, "The house has been divided into two. Now, everything will be doubled," leads to the announcement of the launch date. The highly anticipated edition is set to premiere on October 1, 2023.
Latest Updates:
Varun Dhawan is playfully accusing Karan Johar for breaking home of other celebrities
The former Bigg Boss contestants Aly Goni shows his support to Munawar Faruqui and said, 'he is one of the most beautiful humans he has met'.
Raja Rani actress Archana and KPY Bala is going to enter as the wild card entry.
There will be five Wild Card entries in Bigg Boss Tamil 7 including VJ Archana and Gana Bala have already been confirmed.
Read More: Bigg Boss 17 Contestants List with Photos, Bio, Audition Date, & More in 2023 (Latest Updates)
FAQ
When Bigg Boss Tamil 7 will start?

October 1, 2023.
- Advertisement -