CardByte is a recently launched contactless contact management and business networking company. The onset of the pandemic brought about many changes in our lives and engulfed us with terminologies that have become part of the 'New Normal' or our daily routine. Being 'Contactless' is no longer a choice or style statement but a way of life. But isn't this situation an oxymoron, because on the one hand technology has redefined the way we interact but at the same time it also has given us multiple outposts to connect with. What it truly means is that we now want to Contact-More via Contact-Less.
It is this concept of contactless contact management translating into seamless business networking that is the sole foundation of CardByte. A business card-based business networking and contact management for individuals and companies, CardByte is driven and regulated with proprietary AI-integrated management systems.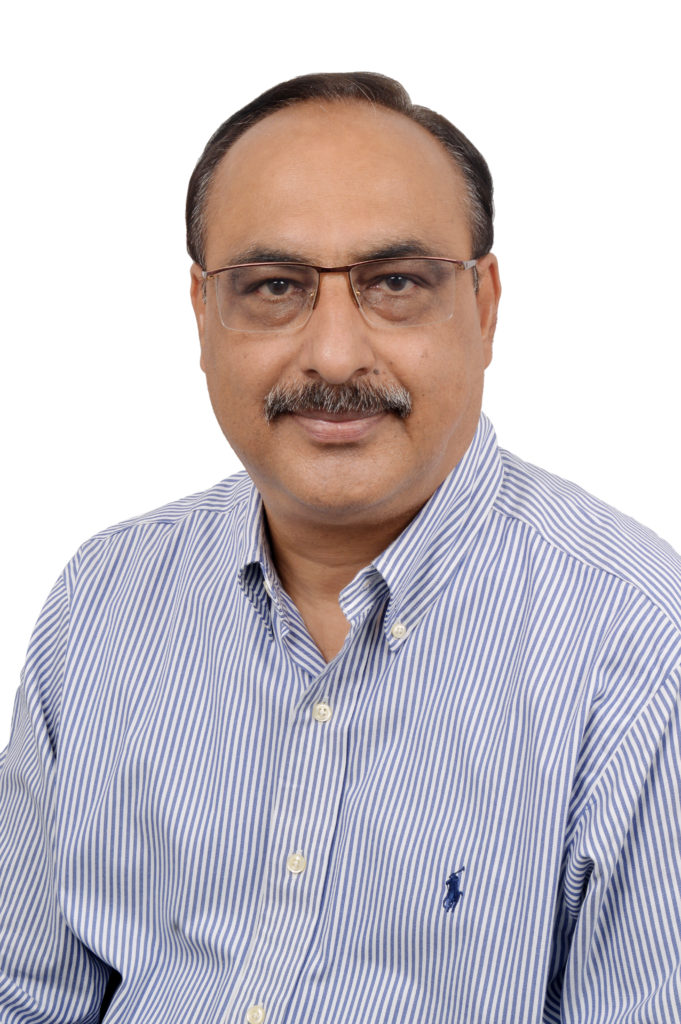 Below are the following questions that have been answered by Navinn Kapur, Co-Founder & Director of Scientia Solutions Pvt Ltd.
1. How did the idea of CardByte come to your mind?
During my previous stint as an entrepreneur, I realized how highly unorganized the professional sector was when it came to contact storage & management. In an age where India alone has more than 600 million smartphone users, I found it hard to process that printed business cards remained the prevalent method for professionals to network & exchange contact information. What's more disheartening was to learn that 7.2 million trees are cut every year for business cards, 90% of which are discarded within a week. There were no tools or processes present in the market to manage & track the vast data that individuals & businesses handled every single day.
Having faced such challenges myself, I went about creating and launching the CardByte app, aiming to make it easier for users to share, organize, and access all their business cards & professional contacts anytime, anywhere, simply at the tap of a button. While that vision still lies at the core of our product, it has transformed into a one-stop solution for all the networking & contact management requirements of industry and professionals.
2. What are the services that CardByte offers and how can it benefit individuals and companies?
With CardByte, users get a comprehensive suite of features to effectively and efficiently manage their contacts and grow their network. The app allows its users to-
Create one or more business cards for every type of introduction
Share their cards on and outside the app using QR, Bluetooth, or third-party apps such as Whatsapp
Organize the vast data and group them using tags to declutter the contact book
Perform powerfully arched on the app to get referrals and generate leads
Scan existing paper cards & digitize their information for an increased shelf life
Track any changes in their network in real-time through in-app notifications
3. What kind of consumer base does CardByte target?
4. How has COVID in India affected CardByte?
The pandemic made individuals & businesses realize the importance of digitization. Most of the technologically backed businesses managed to stay afloat even with remote working conditions while others that relied heavily on manual/traditional methods saw a sharp decline in business during the initial months. While the digital revolution in the country had already started pre-covid, it saw an accelerated growth due to covid lockdowns and restrictions. All the awards & networking events were forced to go virtual. If anything, the pandemic killed traditional business cards and their sales went down by around 70% during this period. Professionals & businesses started looking for new-age alternatives to paper business cards and that is where CardByte came into the picture.
Our easy-to-use app has been designed to shift networking online. Users can not only save & share business cards at the click of a button but also stay updated on any changes in their network in real-time, thus offering an unparalleled combination of convenience and time efficiency.
5. What is the most unique thing that you think makes CardByte special and the first choice for business professionals?
One of the most prominent networking issues faced by today's working professionals is the underutilization of business cards and the inability to turn these cards into leads. Most of the business cards exchanged are sitting somewhere in an office drawer instead of being utilized in real-time situations. In fact, as per a survey, around 83% of business cards are thrown away because they are not of service at that point. The CardByte app offers seamless networking to its users so they can build and manage their networks with validated contact info and stay track of any changes in their network in real-time.
Additionally, most professionals either must buy new mobile phones for their work-related contacts or deal with a cluttered phonebook with a mix of both personal & professional contacts without efficient segmentation. CardByte allows them to store their professional contacts separately on the same device without interfering with their personal contacts, that the need to buy a new device or deal with an untidy contact book.
6. What are your plans with CardByte?
We aim to make CardByte a one-stop networking solution for businesses and professionals that not only allows them to digitally save & share business cards but also use this network to get referrals, generate leads for their business, and interact with other professionals/businesses seamlessly. We are also working to launch our enterprise version by late 2022 offering advanced features such as CRM integration, collaboration tools, augmented reality, voice assistance, and advanced analytics amongst others.