On January 3rd, right around CES 2023, Intel will release its mainstream B760 motherboards and 13th Gen Non-K CPUs. The lineup of Intel 13th Gen Non-K CPUs is no longer a secret. The lineup has been repeatedly leaked, and both Microsoft and Gigabyte have confirmed it. At least 20 SKUs, including the conventional 65W parts, the "F" (iGPU-less) parts, and the "T" (35W TDP) parts, are known to be in development.
Starting from the bottom up, this is the amount of each set in the new Raptor Lake series:
i3-13100 = 3
i5-13400 = 3
i5-13500 = 2
i5-13600 = 4
i7-13700 = 5
i9-13900 = 5
All of these chips will work with Intel's current motherboards, including the Z790, Z690, H670, B660, and H610 series. However, Intel is also releasing a brand-new chipset at the same time as these processors. This chipset, the B760, will be available to customers with a plethora of new features and increased I/O support. Once more, the B760 chipset will compete with AMD's B650 chipset in the bargain market and target mainstream users.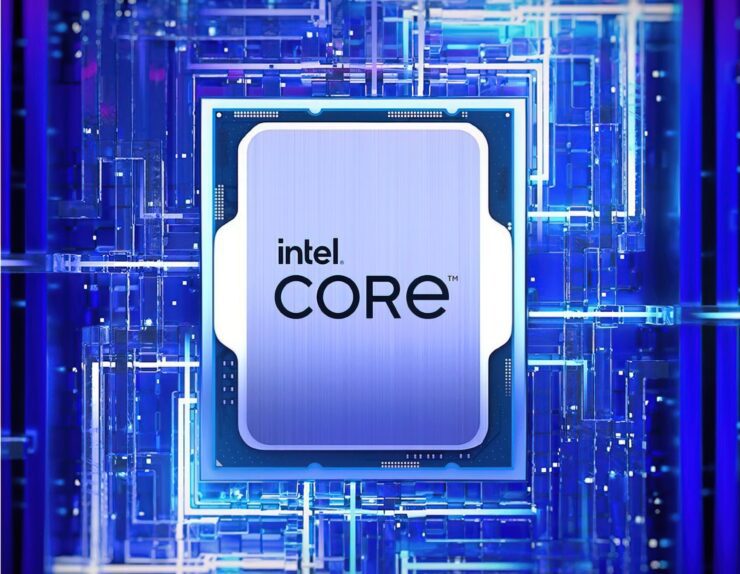 Intel 13th Gen Raptor Lake Desktop CPUs Features:
Up To 24 Cores & 32 Threads
Brand New Raptor Cove CPU Cores
Based on 10nm ESF 'Intel 7' process node
Up To 6.0 GHz clock speeds
Up To 41% Multi-Thread Performance Improvement
Up To 15% Single-Thread Performance Improvement
Double The E-Cores on certain variants
Increased Cache for both P-Cores & E-Cores
Supported on existing LGA 1700 motherboards
New Z790, H770, and B760 motherboards
Up To 28 PCIe Lanes (PCH Gen 4 + Gen 3)
Up To 28 PCIe Lanes (CPU Gen 5 x16 + Gen 4 x12)
Dual-Channel DDR5-5600 Memory Support
20 PCIe Gen 5 Lanes (x4 reserved for PCH)
Enhanced Overclocking Features
35-125W PL1 TDP / Up To 253W PL2 TDP
AI PCIe M.2 Technology
Q4 2022 (K) / Q1 2023 (Non-K)

The B650 boards are considerably too expensive, which could offer Intel a major advantage in the competition between the Intel B760 and AMD B650 chipset. Furthermore, AMD is apparently developing its own mainstream "Non-X" processors, which appear to be priced competitively compared to the "X" components. As a result, AMD may find it challenging to provide the same kind of value as Intel's Core i5 portfolio in the sub-$300 and sub-$200 US price range.
Also Read: