After Ecuador's 2-0 defeat on Sunday, Qatar lost its first World Cup match for the first time. The aspirations of the Arabian fans were crushed. The 2022 FIFA World Cup host fell to Ecuador in the tournament's opening game.
Qatar: 1st Host Nation to Lose
At Al Bayt Stadium in Doha, the South American squad overcame the home team. Since no Asian team has ever won their world cup opener, the Qatari team has adopted the Asian curse. This has never occurred before in the 92-year history of the competition.
In Group A, along with the Netherlands and Senegal, are Qatar and Ecuador. When the two nations last faced off, in October 2018, Qatar prevailed 4-3. On Saturday, a controversy erupted in the Arab nation. only a few days before their World Cup debut against Ecuador.

Amjad Taha, regional manager of the British Center in Saudi Arabia and an expert in strategic political affairs, said that Qatar paid eight Ecuadorian players $7.4 million to lose the game.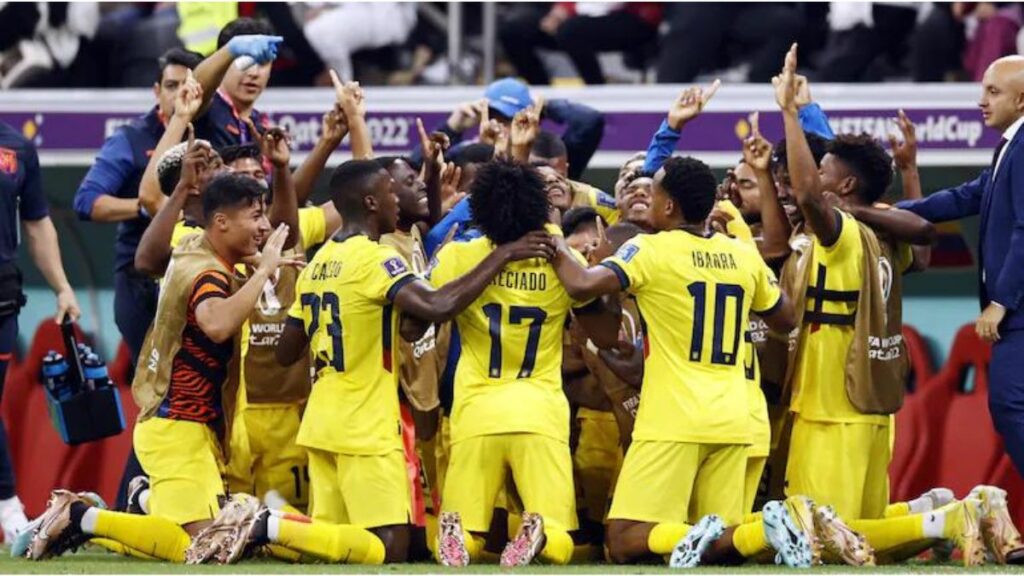 Suspicious VAR's Decision
As the game progressed, it appeared less likely that the teams had been bought off, as Ecuador's Enner Valencia scored in just two minutes before VAR flagged him for offside.
According to VAR, Michael Estrada received the ball with his leg in an offside position. However, Qatar was under pressure for the first 14 minutes of the game. Finally, the host nation's Saad Al Sheeb became the first participant to be booked in the tournament's 2022 edition after defeating Valencia.
Valencia also scored the opening goal of the competition after converting a penalty kick. In the 31st minute, he scored with a powerful header to make it 2-0. Ecuador won the opening game 2-0 after the goal was awarded following a VAR review.
Read: Viacom18 will broadcast the sixth season of the Abu Dhabi T10 League