At the Qatar World Cup, a lot of football records could be broken or expanded. Here are some of the largest, finest, and most intriguing records that might be broken during the coming weeks.
Here is the list of records made in the past:
Non-World Cup Records
The longest unbeaten streak is currently held by Italy (37 games), but Argentina (now 35) could overtake them during the group stage. Neymar (75) is just a goal or two away from breaking Pelé's Brazilian record of 77 goals.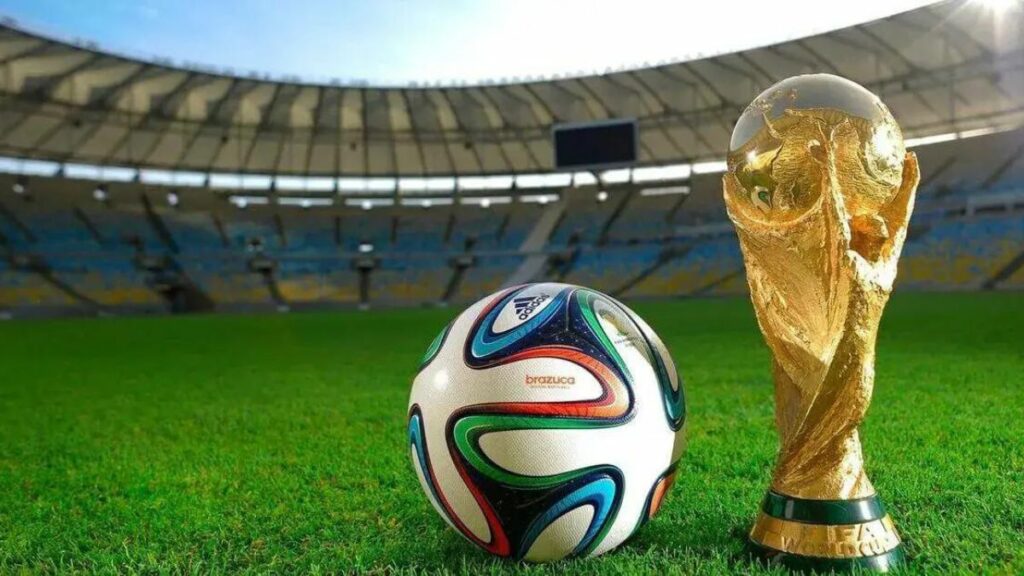 Just two goals separate Harry Kane (51 goals, nine at major tournaments) from overtaking Wayne Rooney as England's all-time leading scorer (Rooney has 53 goals) (Gary Lineker, 10).
Record of Players in World Cup
Rafael Márquez, Lothar Matthäus, and Antonio Carbajal have all participated in a record five World Cups. Andrés Guardado, Lionel Messi, and Cristiano Ronaldo will all join them if they show up.
The most appearances are 25, which belongs to Lothar Matthäus. If Argentina advances to the semifinals, Lionel Messi (19) might replace him. At World Cups, Miroslav Klose claimed 17 victories. In Qatar, Lionel Messi (13), could catch and pass him.
At four different World Cups, four players — Pele, Uwe Seeler, Miroslav Klose, and Cristiano Ronaldo — have scored goals. This time, Ronaldo might become the first player to score in the fifth.
World Cup Hat-Tricks Records
Only Gabriel Batistuta has scored hat-tricks at two different World Cups, and only four players—Sándor Kocsis, Just Fontaine, Gerd Müller, and Batistuta—have done it. No one has ever scored a hat-trick in three World Cups. Both Harry Kane and Cristiano Ronaldo have one hat trick competing.
When he scored his three goals against Spain in 2018, Cristiano Ronaldo was already the oldest player to score a hat-trick at a World Cup. He was 33 years and 130 days old at the time. Lionel Messi and Robert Lewandowski are both older than the Portuguese were four and a half years ago, so he could undoubtedly break the record this time.
The man in the best position to surpass Pelé's record of 10 assists in World Cups is Lionel Messi (six assists). Moreover, the Argentine, who has already contributed an assist at four World Cups, has a chance to add a fifth.
Rob Rensenbrink, Gabriel Batistuta, and Eusébio are the only three players to have four goals in non-penalty shootouts in World Cups. Harry Kane and Antoine Griezmann each have three. No one has ever won two Golden Boots at a World Cup. Thomas Müller and Harry Kane arrive in 2022 uninjured.
Team Records in World Cup
Germany, which has won four World Cups as of now, has a chance of tying or surpassing Brazil's record of five victories. Brazil is one behind Germany with eight World Cup appearances, which is a record.
Germany and Brazil have each participated in 109 World Cup games. It took Italy 44 years (1938–1982) to win a tournament, which might be surpassed this time around by either Uruguay (last win: 1950) or England (1966).
With five straight games without a goal, Bolivia, Algeria, and Honduras hold the record for the most World Cup games without a goal. A goalless group stage would allow Canada to break the record and make history by becoming the only team to compete in two World Cups without scoring a goal. In 1986, they failed to score in any of their games.
Penalty Shootouts and Cards: Records
Argentina has participated in a World Cup penalty shootout record five times and four times by — Brazil, Germany, France, Spain, and England. Both Germany and Argentina have prevailed in four World Cup penalty shootouts.
On three, Brazil is only slightly behind them. Spain and England have both lost three World Cup penalty shootouts. Brazil (11) and Argentina (10) are the teams with the reddest cards in World Cup history.
Read: European countries decide against wearing One Love armbands at the 2022 World Cup