Amkatte has sent me a new soundbar named AMP Audacity Digital Soundbar 1000. It is a decent-sized soundbar with HDMI Arc and dual speaker that produces a combined output of 40W. Audacity Digital Soundbar 1000 is priced at just Rs.2,999 and it is a budget-range audio device of its category, but the built quality and audio output of this soundbar tell a different story. After using this soundbar for more than a month I can definitely say that this is one of the best soundbars with multiple modes you can buy at this price.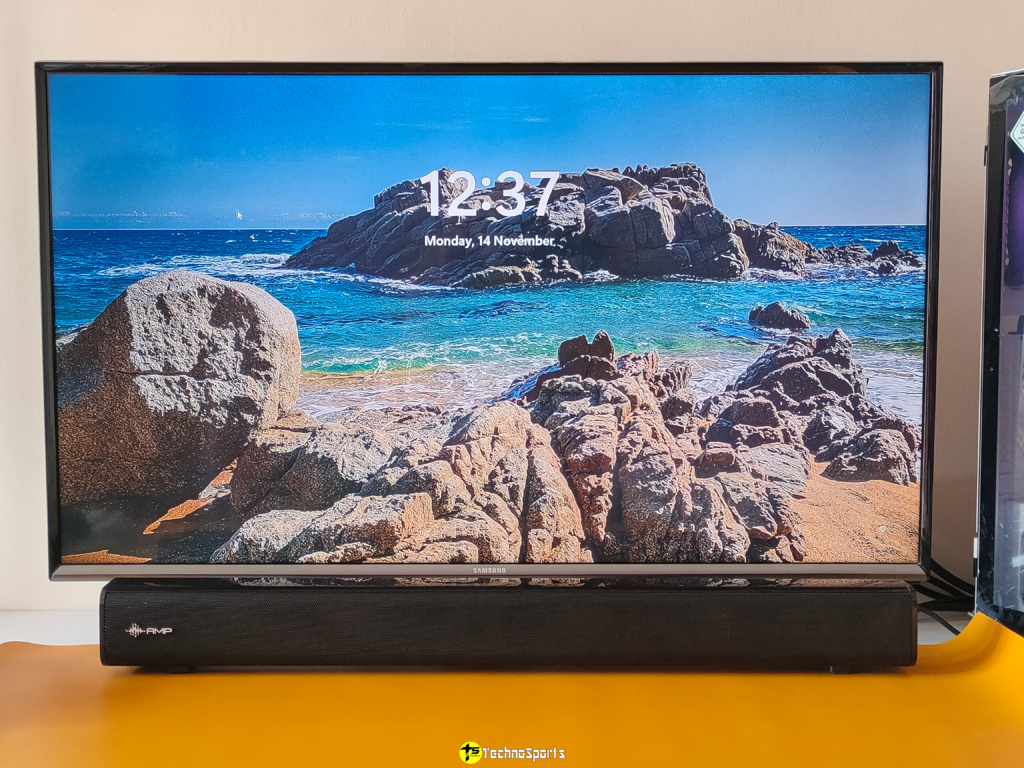 In this article, I will give a detailed review of this soundbar, where, I will share my feedback and observations on this after using it for more than a month.
Specifications of AMP Audacity Digital Soundbar 1000
The Amp Audacity 1000 Digital Soundbar has a true 40 Watt RMS output that delivers a surprisingly loud and pleasing sound that is ideal for Small to Mid Sized Rooms and the perfect soundbar for TVs ranging from 43" to 32" or smaller sizes.
The only 40W Soundbar with HDMI ARC input → With HDMI Input, you get better sound as compared to AUX, and can control the soundbar with the TV Remote. When you switch the TV on – the Soundbar will automatically turn on! HDMI ARC must be supported on your TV. HDMI ARC cable is provided for free.
This Soundbar supports multiple connectivity options including Bluetooth, Optical, Aux, and USB, 3 Equaliser Modes, Bass and Treble controls, and an easy-to-use Remote – the Audacity 1000 is not light on features – only on your pocket.
Its sleek and shiny design sits comfortably under your TV and blends in perfectly and enhances the ambiance of your room. Upgrade your TV's Sound and your room's look.
Design and Built

Amp Audacity Digital Soundbar 1000 comes with a beautifully crafted design. The front grill has the AMP branding on the left and a LED indicator that indicates the modes and volume on the right side. The soundbar comes with a piano black finish on all sides which gives it a premium look.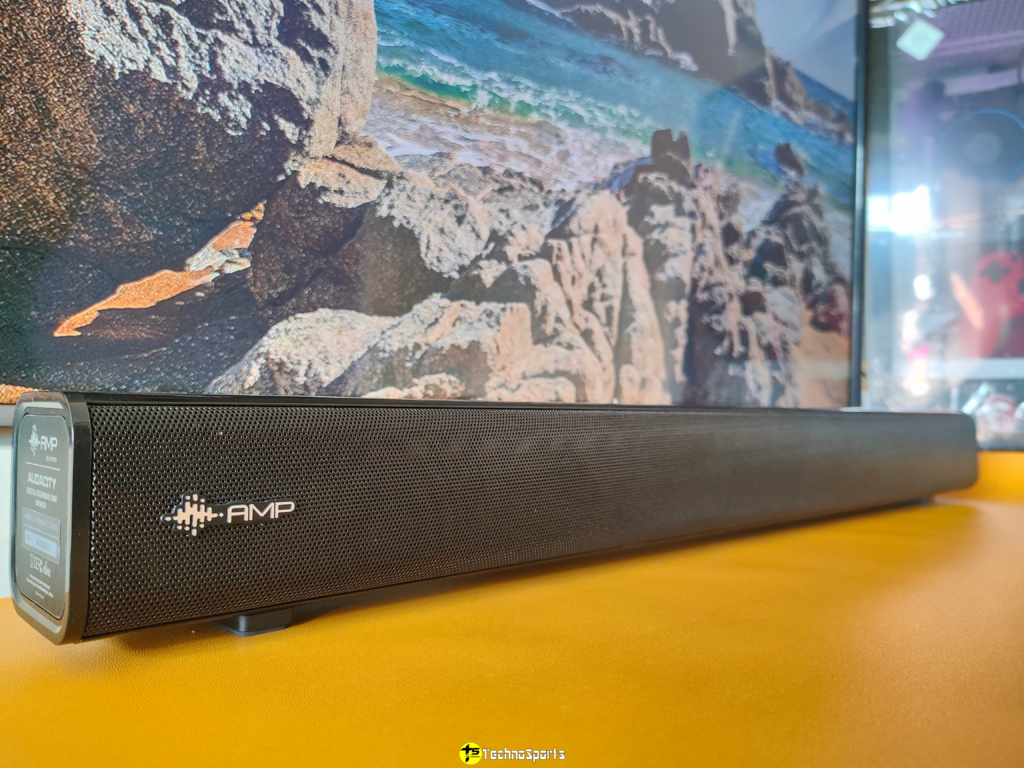 There are four buttons on the right side of the soundbar. These buttons will help you control the modes, volume, and power. On the back side, we get a few connectivity ports which include – HDMI/ARC, Optical, USB, AUX, DC In.
The AMP Audacity Digital Soundbar 1000 has a proper weight that signifies a premium built quality for the same. The volume and modes can be operated via both buttons on the soundbar and also the remote provided within the box. The quality of the remote is decent. The functional buttons present on this remote will be discussed later in this article and it has a matte finish on it for better grip.
Remote
The remote has the AMP branding at the bottom and looks like a normal small TV remote with the required buttons to control the soundbar.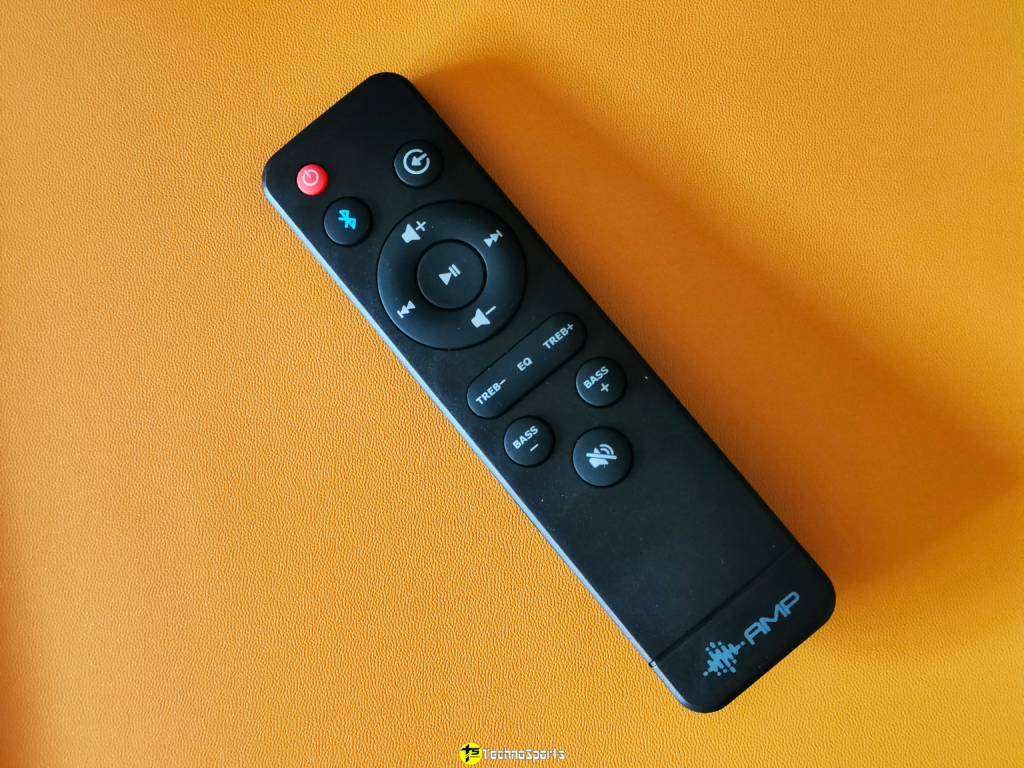 From the top, first, we get a power button, and below that, we can see a Bluetooth button, which helps to connect and disconnect the soundbar's Bluetooth connection. Besides that, we have an Input button. Below that we have a circular button design that includes a Play/Pause button in the middle surrounded by Volume Up & Down buttons followed by Next and Previous buttons. Just below that, we get the EQ button, which helps to switch between Music, Movie, and News modes. It is surrounded by Treble + and Treble – buttons. In the end, we get Bass + and Bass – buttons followed by a Mute button.
Audio Output
AMP Audacity Digital Soundbar 1000 comes with two speakers which produce a maximum output of 40W and I am using this soundbar for my 32″ TV and PC setup in a medium-sized room. At maximum volume, you can easily use it with a 40+ inches TV in a bigger room. In normal mode, the audio clarity of the soundbar is very soothing, moreover, the different modes give a different vibe at different times.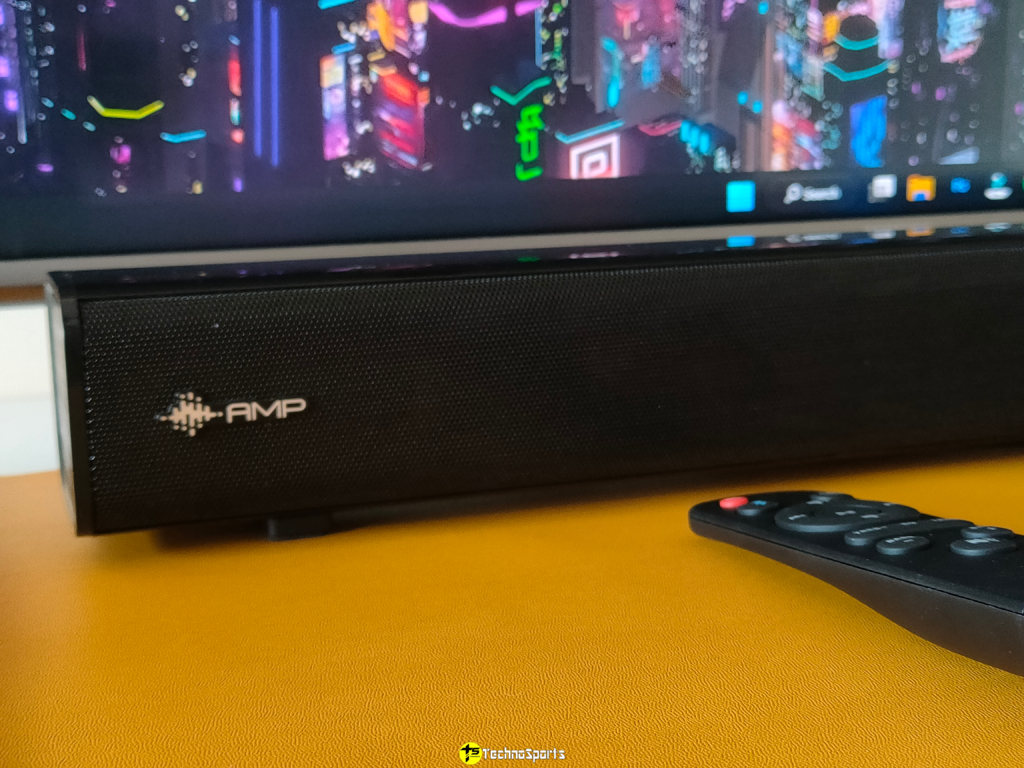 You can also adjust the Treble and Bass and make a custom adjustment according to your need for various different occasions. Overall the quality of the audio is way beyond what you can expect from a sub Rs.3,000 soundbar.
In the box
Audacity Soundbar
HDMI cable
Remote
2 Batteries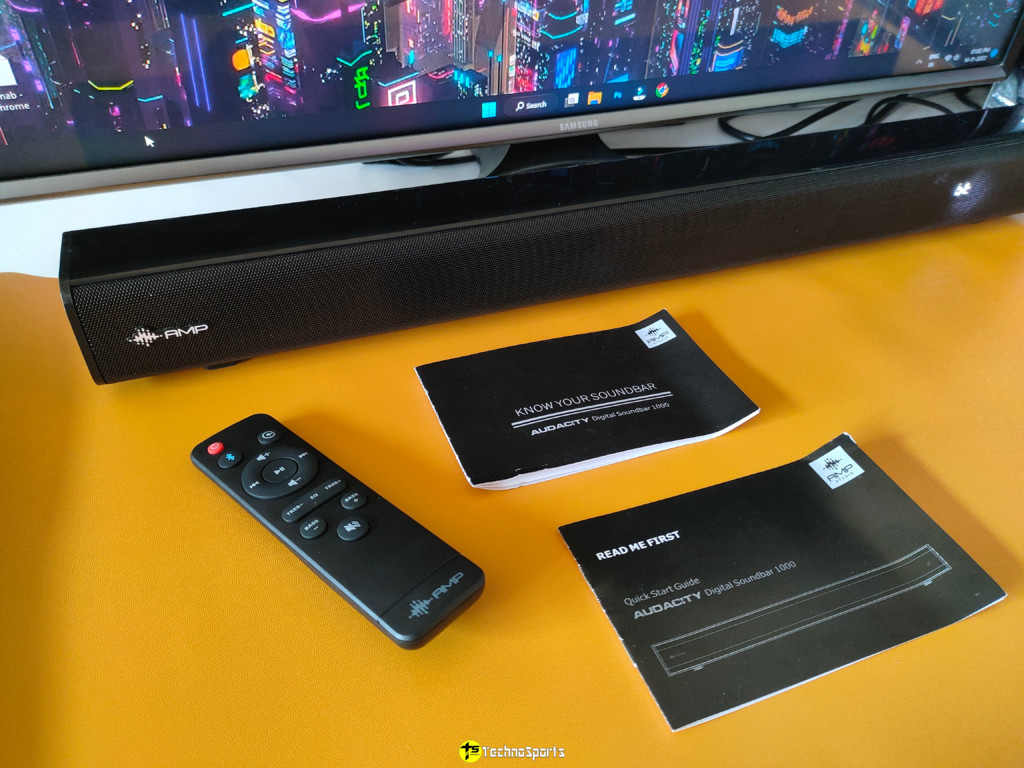 Verdict
Needless to mention AMP Audacity Digital Soundbar 1000 has the excellent audio quality and its design of the same also gives a premium touch to it. For a below Rs.3,000 soundbar, I am totally impressed with the quality and will appreciate the brand for making such a value-for-money device. I am listening to this soundbar paired with Bluetooth for more than a month and I can definitely say that it will be worth the buy.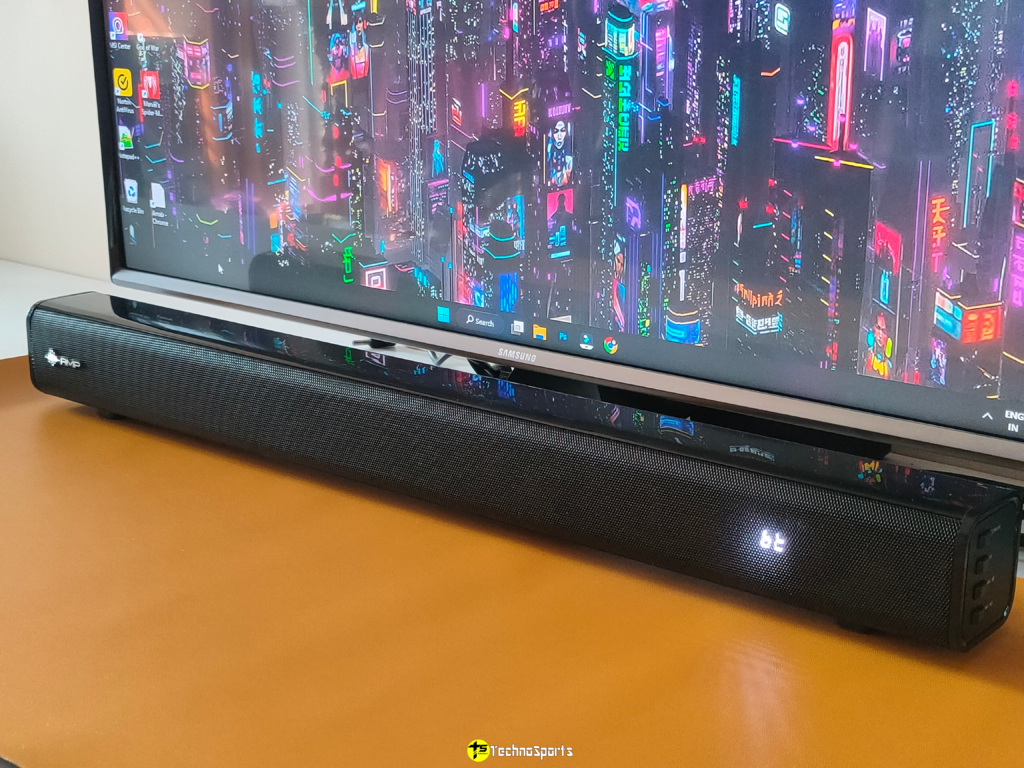 The soundbar is decently long and has a nice room presence for the piano black finish and LED display that blends within the soundbar. Overall if you are willing to buy a soundbar and all the other brands seems costly, then go for this one, and thank me later.
Buy from Amazon: Click Here