EvoFox Elite Play Wireless Gamepad is one of its kind and it is a budget wireless gamepad that is compatible with PS4, iOS and Android. The review unit which we received is a red colour version of the gamepad and comes with a touchpad, dual vibration, and many more features that you need while playing an addictive game. This controller will cost you less than Rs.2,500 most of the time on Amazon.
I have been using this EvoFox Elite Play Wireless Gamepad for quite a long time and in this article, I will try to share my in-depth observations about this controller.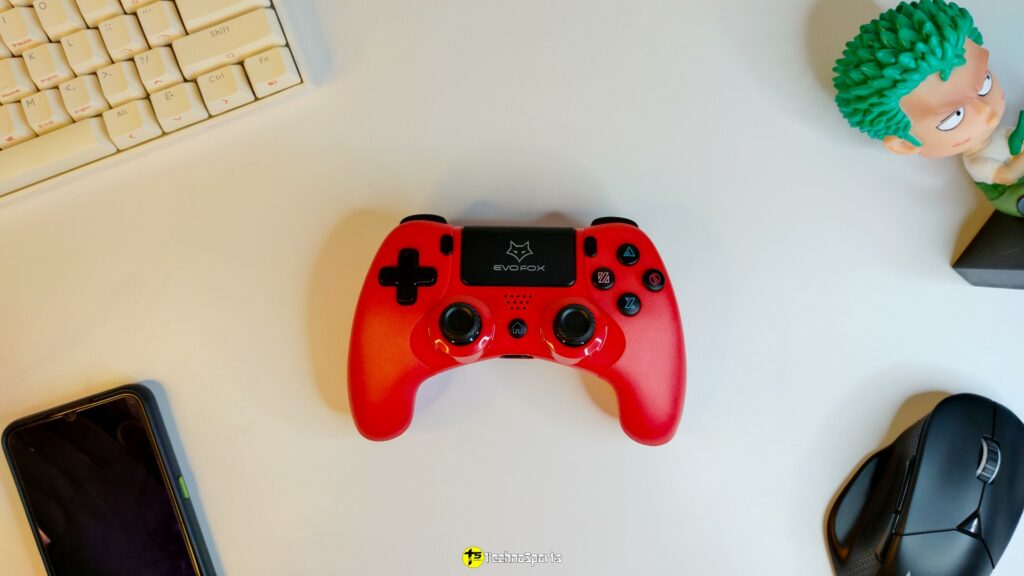 Specifications of EvoFox Elite Play:
EvoFox Elite Play is fully compatible with PS4, PS4 Pro, and PS4 Slim and is equipped with all the standard Dual Shock Features including dual vibration, 6-axis gyro, 3.5mm audio port, touchpad, and more. For First Time Connection simply connect the Controller to the PS4 using the provided cable and press the Home Button.
Elite Play works perfectly as an MFi controller for iPads and iPhones. Perfect for games like Call of Duty, Fortnite, Genshin Impact, Asphalt 8/9, and more! Some features like Dual Vibration and TouchPad Audio Port are limited to PS4 only. Long press the Home Button to enable pairing mode, and then connect using your Device.
The Elite Play Game Controller has a built-in battery, which requires only 2.5 hours of charging time and provides up to 10 hours of playback time. Best of all, it can be played while charging, helping you stay away from battery drain problems!
The Elite Play Gamepad has an optimized ergonomic design and textured surface so that players can have a comfortable gaming experience in all games for long gaming sessions.
Design and Built Quality

The EvoFox Elite Play has a design similar to a Sony PS4 controller. We get to see an all-plastic body that is quite sturdy and the button placements are also well-designed.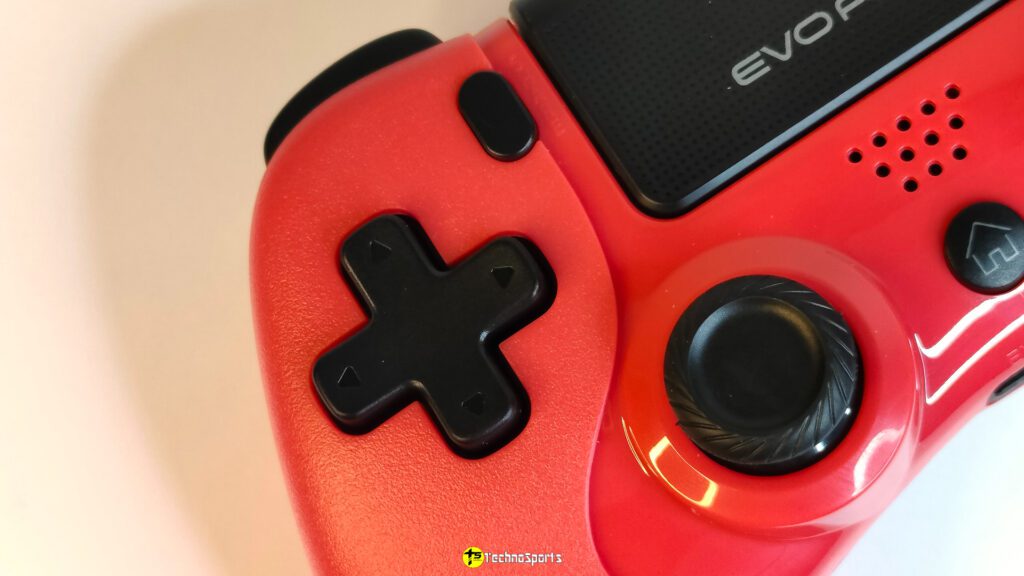 Right in the middle of this controller, we have two joysticks and between them, we get to see a Home button. Again in the middle, just above the Home button, we can see an inbuilt speaker grill, and just above that, there is a touchpad panel. On both sides of the touchpad, we can see two small buttons which read 'SHARE' and 'OPTIONS'.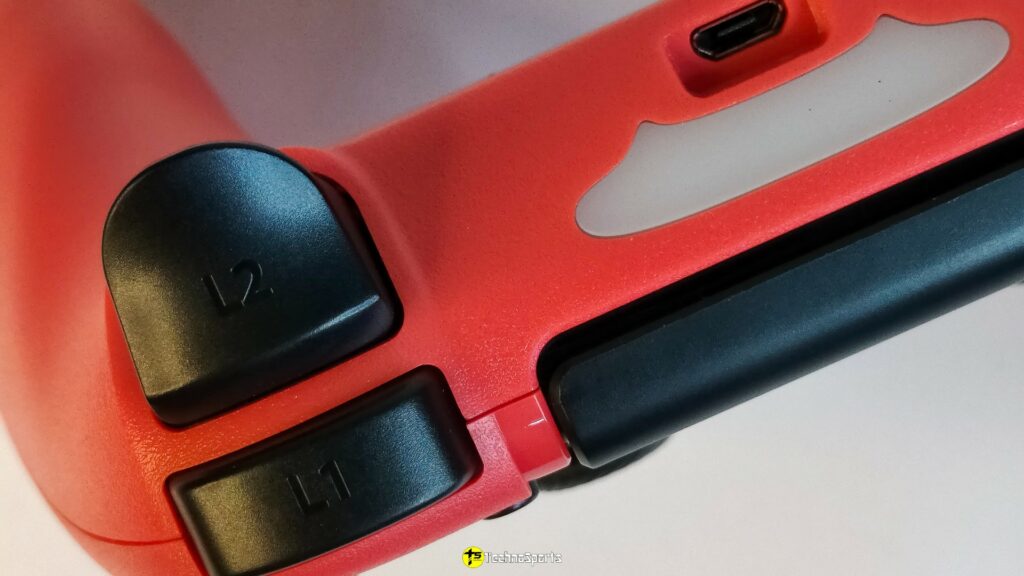 On the left side, we have a traditional four-directional arrow and on the right side, we see four action buttons that can be customized as per need while playing games. At the top we can see four analog triggers, two on each side left and right. In between these triggers, we can see a LED indicator that indicates the connectivity status of the controller, and besides that, we get a micro-USB port for wired connectivity with your PC or charging at the same time. At the bottom, we get a 3.5mm jack for audio wearable connectivity and a port that helps you to charge this controller on a controller dock.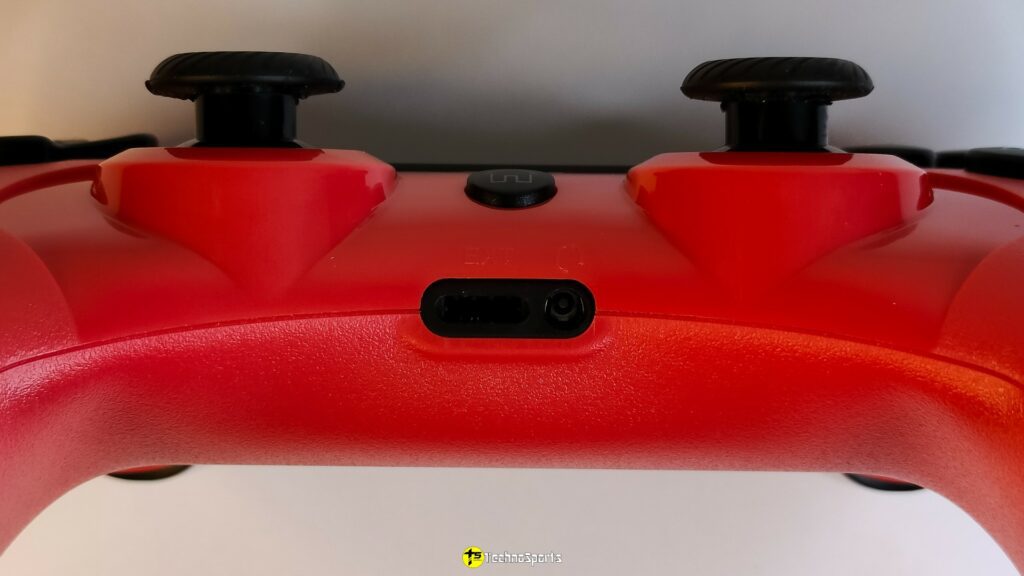 Most of the area on the controller's body has a matte finish, especially on the two gripping parts. Talking about the build quality of the EvoFox Elite Play it feels very sturdy in hands and has a weight on it which lets you feel the vibrations during the games. I am really impressed with both the build quality and design of this gaming controller. The buttons are all perfect sizes and all the triggers including the joystick work really well while playing games.
Connectivity
The EvoFox Elite Play is a wireless controller and comes with Bluetooth 5.0 support which means it can be easily connected to PlayStation, Android, PC, Android TV, iPhone, iPads, and numerous other devices. The steps of pairing the same are very simple you just need to connect it via Bluetooth on any mobile device or your PC/PlayStation. The range of the Bluetooth connection is 8-10 meters and I was easily able to play it from a distance by sitting on the sofa.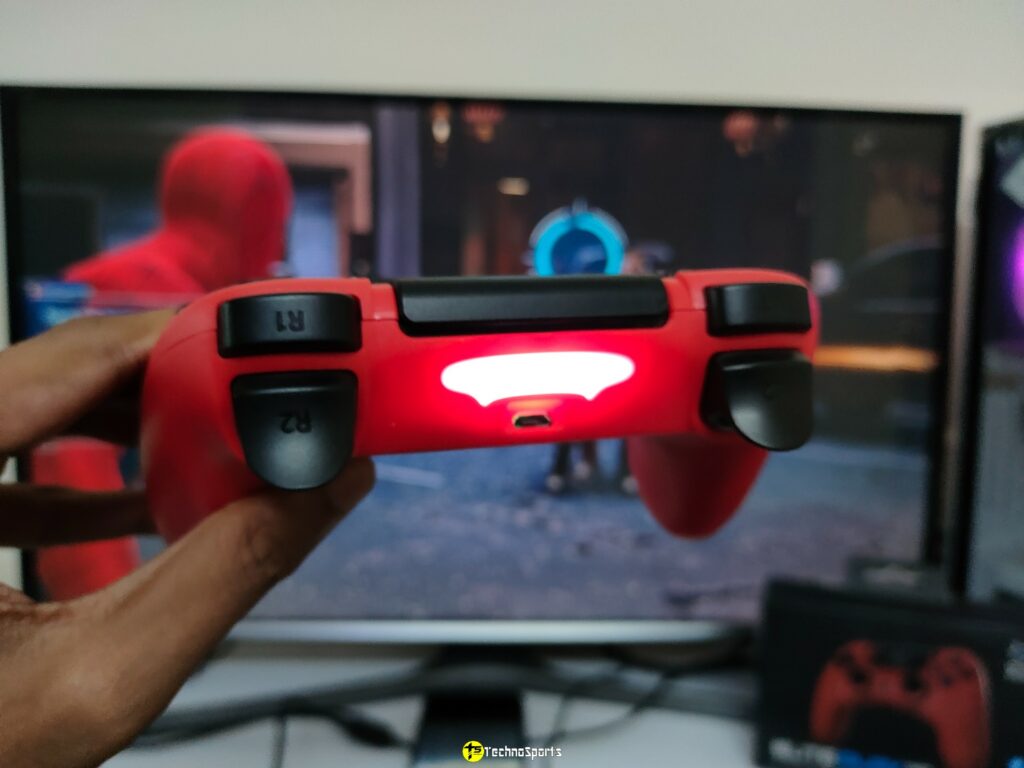 Gaming experience
Latency is one of the most important factors of a wireless gamepad especially when it is a budget gamepad. In the case of a wired gamepad's latency is minimum but there are high chances of latency problems in a wireless gamepad. The latency must be very low in order to offer a good gaming experience.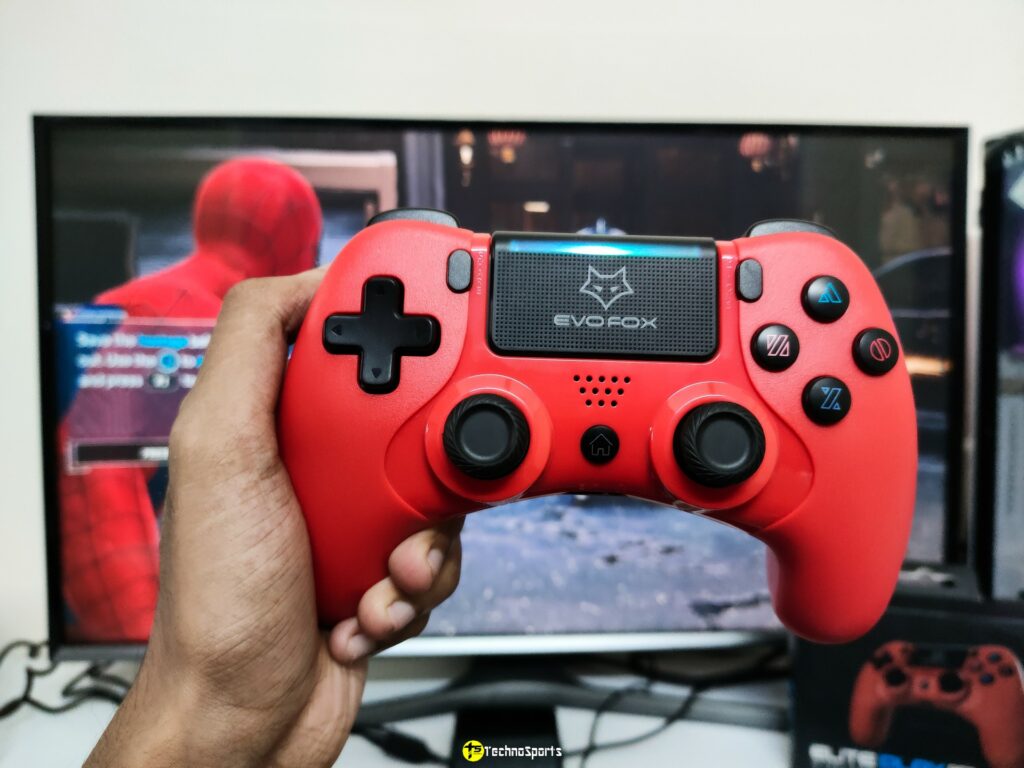 I usually play FIFA 22 on my PC, and a few action games like SPIDERMAN and GOD OF WAR with the EvoFox Elite Play Wireless Controller. I haven't felt any delay or latency problems while playing online matches. The buttons are also super responsive. There is no latency issue and the analog sticks L1 and L2 are quite precise.
Battery
As the company claims the EvoFox Elite Play Wireless Controller has a 600mAh battery and a playtime of 10 hours. But while playing, keeping all the necessary factors checked, I got an average play time of around 7 hours, which is good for a budget wireless controller. When totally drained, it takes just more than 2 hours to fully charge.
Box Contents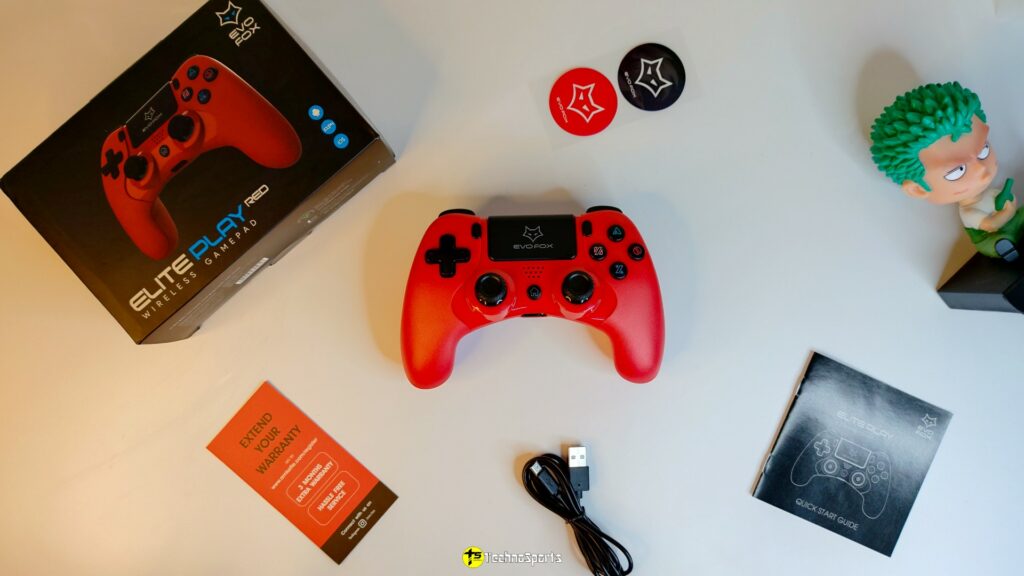 Verdict
EvoFox Elite Play will be a great choice for gamers who are willing to start playing or looking for something which is cheaper than a traditional costlier controller. This a quality product that replicates a traditional PS4 controller look and provides a pretty good response while playing high fps games. After using this for a long time I can say that all the vibration and button feedbacks are worth the money.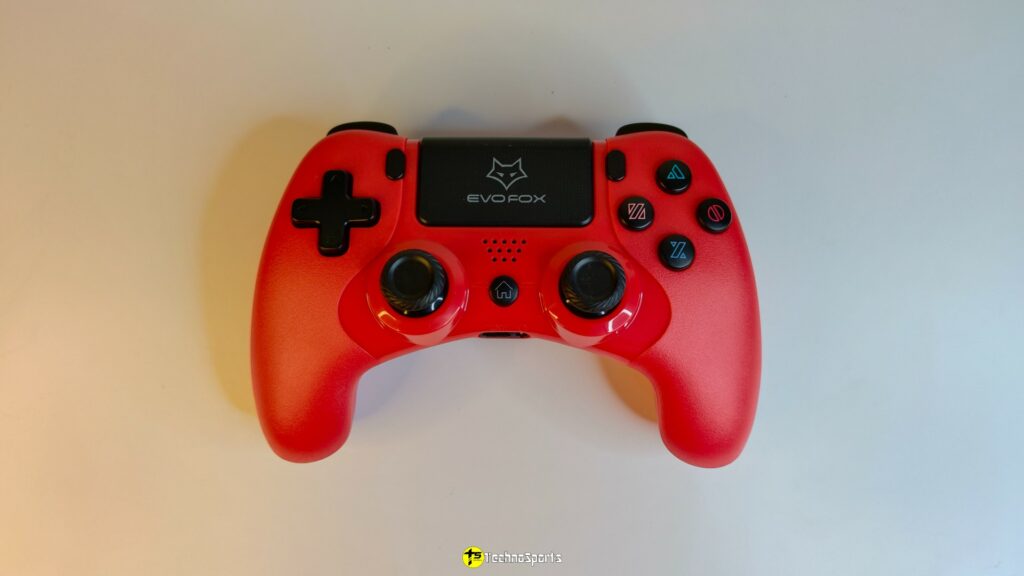 That is it from my side. If you have any feedback or queries regarding this wireless controller do let me know in the comments below.
Buy from Amazon: Click Here