DJI releases the third drone in its Mavic 3 series. About a year ago, the Mavic 3 standard and Cine models were introduced. The Mavic 3 Classic boasts the same build, O3+ transmission system, camera and 46-minute flight time. What's notably missing is the telephoto lens that can zoom up to 28X digitally.
DJI Mavic 3 Classic drone
Mavic 3 Classic is compatible with the DJI RC Pro, DJI RC, and DJI RC-N1 models that are already on the market. It offers top performance in a cheaper package and makes it easy for drone builders to upgrade to the best flying camera on the market.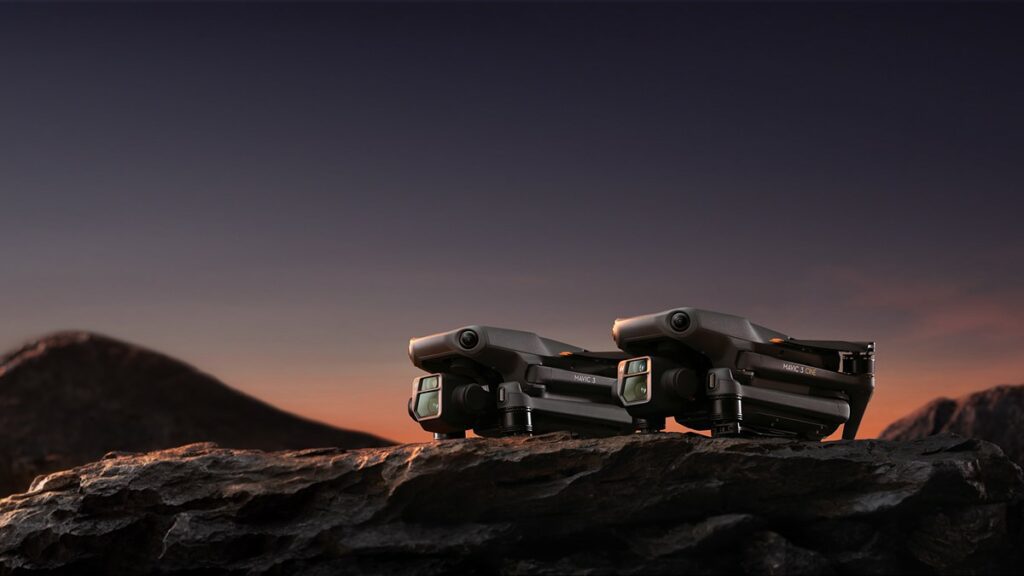 The Mavic 3 Classic features a 20MP Four Thirds sensor camera with Hasselblad's color profile. The 24mm lens has an 84º FOV with a variable F2.8-11 aperture that can capture 12.8 stops of dynamic range. Up to 5.1K/50p and 4K/60p video can be captured with H.264 or H.265 codecs and 10-bit D-Log. Slow motion video at 4K/120p and 1080p/200p is also possible.
Based on Hasselblad's research and development, the Mavic 3 Classic camera's Natural Color Solution directly outputs photographs and movies with true and realistic colours, and its HLG system for high dynamic range photography produces footage that doesn't need colour calibration.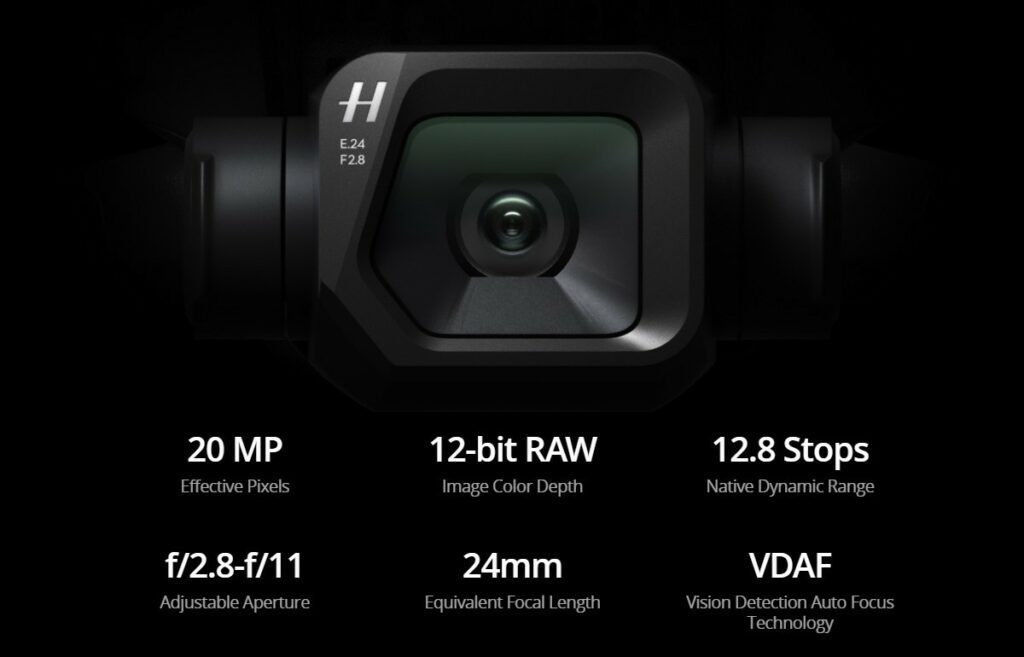 To avoid obstacles, it has a bunch of sensors and also packs an AirSense ADS-B receiver that warns the pilot of a nearby airplane. It has 8GB of internal space out of which 100MB will be reserved for the system. You can expand it up to 256GB using an external microSD card.
DJI has added a new feature on the Mavic 3 Classic which it calls the Cruise Control feature. It minimises the camera shake which is caused by the fast movement of the drone to capture better pictures and videos. It has night mode to capture better pictures in low-light conditions.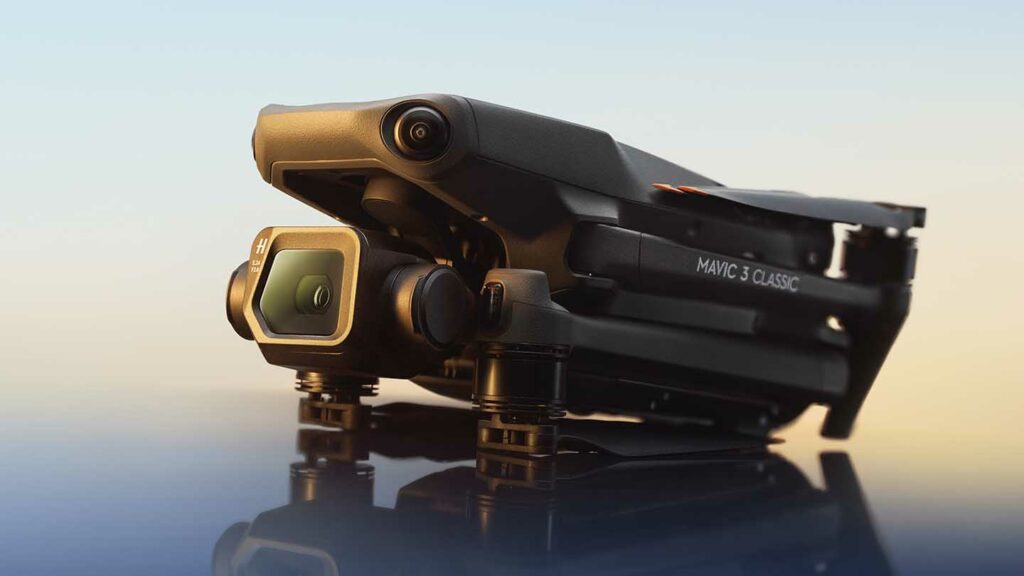 Mavic 3 Classic puts DJI's flying technology in the hands of every creator. It has a simple, easy-to-use interface that works right out of the box, can be adjusted for fine control, and easily takes photos and videos that can be shared, edited, and used in post-production.
The DJI Mavic 3 Classic comes in three different configurations and is currently available in US only. The Drone-only Mavic 3 Classic is available at $1,469 (roughly Rs 1,21,583) whereas the Mavic 3 Classic with a remote controller and a 5.5-inch HD display costs $1,749 (roughly Rs 1,44,758). The remote controller and a drone combo cost you $1,599 (roughly Rs 1,32,343). The products are available on sale and can be bought from the official website.
Besides the above-mentioned configurations, DJI is also offering other accessories with the Mavic 3 Classic. There is a DJI Mavic 3 Fly More Kit available at $ 649 ( roughly Rs 53,723) that includes two flight batteries, a 100W battery charging hub, a 65W car charger, a convertible carrying bag, and low-noise propellers.