The festival season has proven to be beneficial for Indian automakers, with registrations of tractors, trucks, and passenger cars topping 2019 norms by anywhere between 35 and 66% in October. On the other side, the two-wheeler market is also reviving itself, with registrations up 5% from last year.

According to a report by Jefferies, registrations increased by 34–44% year over year across passenger cars (PV), commercial vehicles (CV), and tractors over the festival season, which started on September 26 with Navratri and ended on October 24 with Diwali.
However, the troubled 2W segment is beginning to recover after sales declined for three straight years after reaching a peak in 2018. When compared to the same month in 2019, 2W registrations increased by 5% in October, according to Jefferies. On an annual basis, the growth was 32%.
"A good festive season bodes well for India's auto demand, which is recovering from its worst slowdown in decades. We expect strong 17-19% volume CAGR for PVs, 2Ws, and trucks over FY22-25," the Jefferies report said, adding that falling metal prices could fuel double-digit earnings CAGR for most companies.
The holiday spirit among automakers could be seen in their October sales, with Maruti Suzuki, Tata Motors, and Mahindra & Mahindra all reporting double-digit YoY growth.
Sales growth for M&M's vehicle business increased by 45.8% year over year during the month, although the tractor segment's 10.6% growth moderated the division's overall growth. Tractor sales, however, exceeded forecasts, according to experts at Elara Securities.

According to the research organization, demand in the entry-level market is still poor and inventory is building up, but customers are still flocking to SUVs despite the long wait times. Elara Securities analysts claim that since the harvest was delayed by a protracted monsoon, there was less of a need for 2W in rural areas.
According to the research company, dispatches from Bajaj Auto, Hero MotoCorp, and TVS Motors decreased 7% sequentially while being unchanged year over year. The demand for motorcycles was lower than that for scooters, and the entry-level category underperformed the premium segment in terms of price points.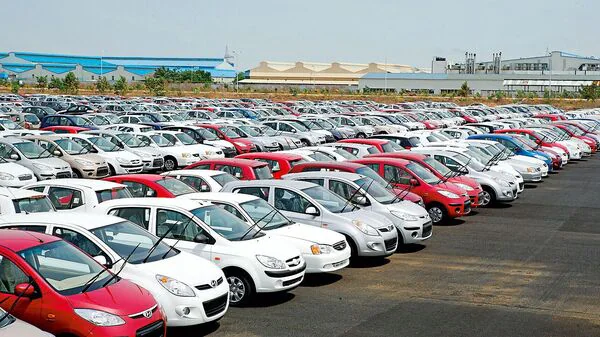 Hero MotoCorp, the market leader, reported a 17% fall in overall sales, Bajaj Auto a 10% decline, and TVS a 1.5% year-over-year growth. Notably, Bajaj Auto revealed that its exports decreased significantly year over year by 31% but increased 9% sequentially. In a statement, the business stated that it now anticipates exports to rise sequentially every month from this point forward for FY23. One of the top producers of tractors and farm equipment, M&M, claimed that the holiday spirit had increased demand for these items.
"Festive season kept the spirits high and led to very strong momentum in demand for tractors and farm machinery," said Hemant Sikka, president of – the farm equipment sector, M&M, in a statement on November 1, in the company's exchange filing.

Sikka added that the government's announcement of a higher minimum support price (MSP) for Rabi crops and high reservoir levels bode well for the outlook of rural demand in the upcoming months.
High-frequency indications, according to a report by Morgan Stanley, indicate that the overall economic activity in rural India has been normalizing over the past three months, which is another encouraging development for the auto industry.
Also read: