Up to five bespoke Intel Arc GPUs are scheduled for release, according to Gigabyte, with the initial focus being on the Arc A380 and A310. At least three of Intel's top AIB partners are GUNNIR, ASRock, and MSI. With Gigabyte's entry, Intel will now have three significant AIB partners, with GUNNIR remaining an exclusive partner.
The EEC file, which lists five bespoke graphics cards built by Gigabyte, has the information. It's important to note, though, that all of these models are from the Arc A3 series; there aren't any high-end Arc A5 or A7 devices listed at this time. 
The five listed are:
GV-IA380GAMING OC-6GD (Gigabyte Arc A380 Gaming OC 6 GB)
GV-IA380GAMING-6GD (Gigabyte Arc A380 Gaming 6 GB)
GV-IA380WF2OC-6GD (Gigabyte Arc A380 Windforce OC 6 GB)
GV-IA380WF2-6GD (Gigabyte Arc A380 Windforce 6 GB)
GV-IA3310WF2-4GD (Gigabyte Arc A310 Windforce 4 GB)

According to Gigabyte's publicly available filing, there will be three cards based on the Windforce variation and two Gaming variants. While the Arc A310 will have a straightforward non-OC design, the Intel Arc A380 variations will include both OC and non-OC GPU flavors. The Arc A380 will have 6 GB of GDDR6 memory capacity, while the A310 will have 4 GB.
The way Gigabyte labels the product codes for their graphics cards is another noteworthy detail.
Before this revelation, the corporation had identified its NVIDIA GeForce product codes as "GV-N" and the AMD Radeon codes as "GV-R," which looks to be how they would list the Intel Arc A series versions.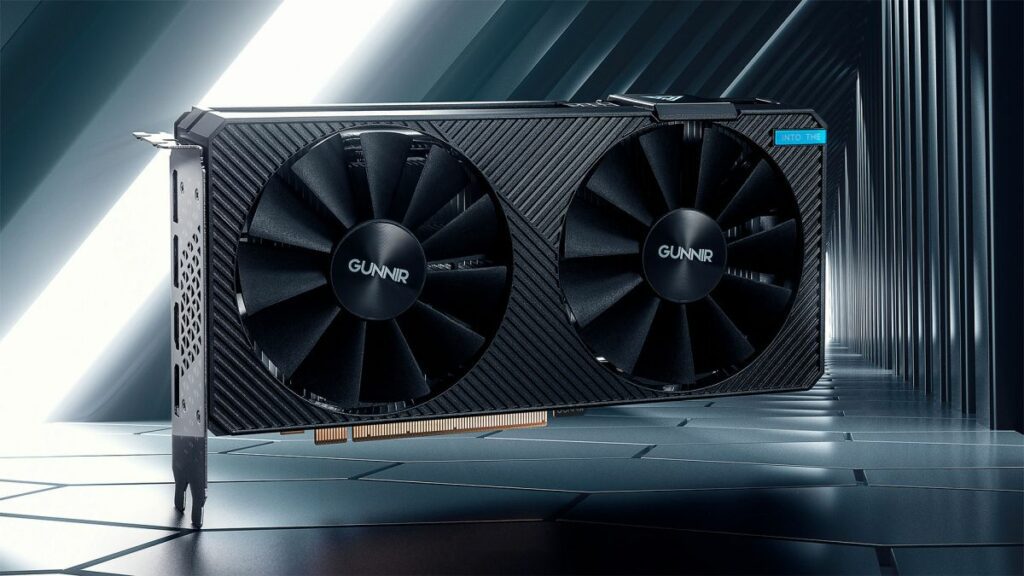 The "Entry" graphics cards for the corporation are Intel's Arc A310 and A380. The TDP of the Intel Arc A310 and A380 will be 75W, which is less than half of what the A5 and A7 series will deliver, and only 4 to 6 GB of memory will be available. Since the series is expected to cost between $100 and $200 less than the mid-range, the price range for these GPUs is relatively low. Additionally, a few businesses have talked about producing Intel equivalents of their designs. In addition to Gigabyte, GUNNIR just unveiled their Arc A770 Flux, and MSI previously made plans hints.
Also read: