According to a tip, Apple's low-cost iPad 10 is on the way, and the company may probably introduce the tablet before the end of October. Apple is rumored to release a less-priced model in the same month as the M2 iPad Pro, which is set to go on sale in a few days. These iPad 10 compatible accessories should be available between October 22 and October 26 thanks to Majin Bu, who learned of the launch date of the iPad 10 cases. He thinks that the aforementioned dates could be when Apple releases the low-cost slate, which would coincide with the release of the new M2 iPad Pro.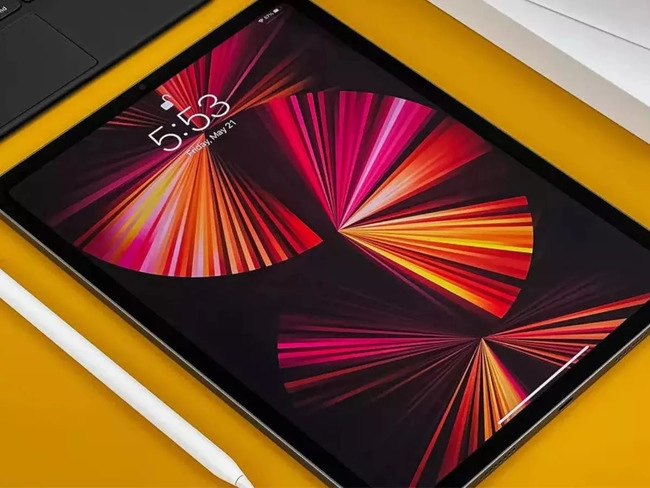 The iPad 10 would resemble the iPad Pro series with smoother edges, a quad-speaker arrangement, and a rear camera bump, according to earlier leaked renders. Since it wants to keep prices down, Apple might not make any modifications to this model, but similar to the third-generation iPhone SE, the iPad 10 might see a price increase because it is expected to come with a tonne of updates. For instance, the tablet will purportedly come equipped with the A14 Bionic, the same SoC used in the 2020-released iPhone 12 series.
The iPad 10 may be the first inexpensive tablet in Apple's lineup to eventually gain a 5G connection in addition to the powerful chipset.
We sincerely hope that this baseband chip is not the cause of Apple's pricing increase. The move to the new connector, at least for Apple's larger screen devices, was also ultimately completed with the iPad 10, which, unlike the iPad 9, switched to USB-C instead of having a Lightning port.

Since this model won't feature many updates, Apple will probably announce the iPad 10 in a thorough press statement. Like before, there will likely be two connectivity options: a Wi-Fi-only model and a Wi-Fi + Cellular model, with the latter being more expensive.
Also read: