After GoodLuck Jerry, actress Jahnvi Kapoor going to see the new survival thriller film 'Mili'. Zee Studios has dropped the new teaser of Jahnvi Kapoor's survival film Mili. The start of the movie is about a 24-year-old graduate of B.Sc. The nursing girl who has big aspirations and dreams for her future. Everything was normal until one day she accidentally stucked it in the freezer. She has no one to rescue her.
Now she has to battle to stay alive. The shooting was done in Mumbai and Dehradun. The music has been composing by A.R. Rahman, and the lyrics has been written by Javed Akhtar. The lead actress Jahnvi Kapoor unveiled a poster of her film on her Instagram that shows how a bright girl turns into an icy living corpse.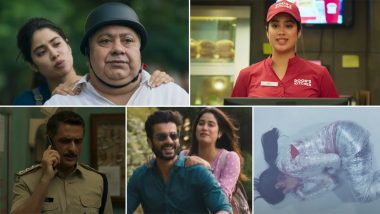 She has found with a broken nose, with blood on her. After we get to see the shivering silhouette of the girl in the red t-shirt staring at herself very warm, banging on the door for help. There is no such avail as the temperature set to drop from 15 degree Celsius to lower.

The trailer of the film unveils Jahnvi as the loving and sweet Mili Naudiyal who also has shared a close bond with her father played by actor Manoj Pahwa. The story of the film revolved around a true event, while a person got stuck in the walk-in freezer. As a helpless person, Mili is desperately looking for ways to survive.
We also gave some short glimpses of her father and boyfriend. They are searching for her. The question is whether they will be able to find her before she takes the last breath in her life. In this movie, Sunny Kaushal features the role of Mili's boyfriend and is treated as a suspect by having been inspired by true events.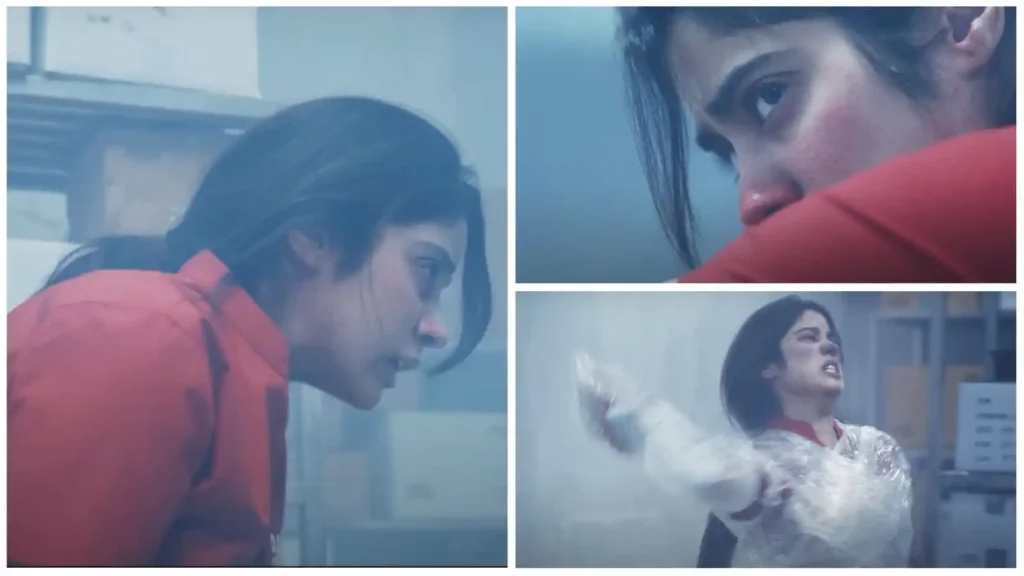 Mili is mainly the Hindi remake of director Mathukutty Xavier's Malayalam movie Helen and is also helmed by the same storyteller.
Mili: Cast
The survival thriller film features Jahnvi Kapoor as Mili Naudiyal, Manoj Pahwa as Mili's Father, Sunny Kaushal as Sameer, Hasleen Kaur as Hasleen, Rajesh Jais as Mohan Chachu, Vikram Kochhar as Sudheer Malkoti, Anurag Arora as SI Satish Rawat and Sanjay Suri as the inspector Ravi Prasad.
Mili: Release Date
The action thriller will hit on 4th November 2022 in the theatre.
Here is the trailer:
Read More: Virgin River (Season 5): All the Latest Updates Regarding the Estimated Release Date & Expectations