The 13th Generation Core 'Raptor Lake' processors from Intel are scheduled to be on sale on October 20, however an enthusiast from Hungary was able to get his 24-core Core i9-13900KF more than a week before that date.
Jeges, an Overclock.net forum user, obtained the Intel Core i9-13900KF (a 24-core CPU with an unlocked multiplier and a disabled integrated GPU) on October 11 and has been tinkering with it ever since, as discovered by VideoCardz.
Jeges shared a picture of the processor's retail packaging, indicating that it may have been borrowed from a merchant's stock or that it may have been purchased early from a trusted retailer.
In both situations, this indicates that Intel has already sent its upcoming CPUs to retailers and resellers in anticipation of the upcoming release.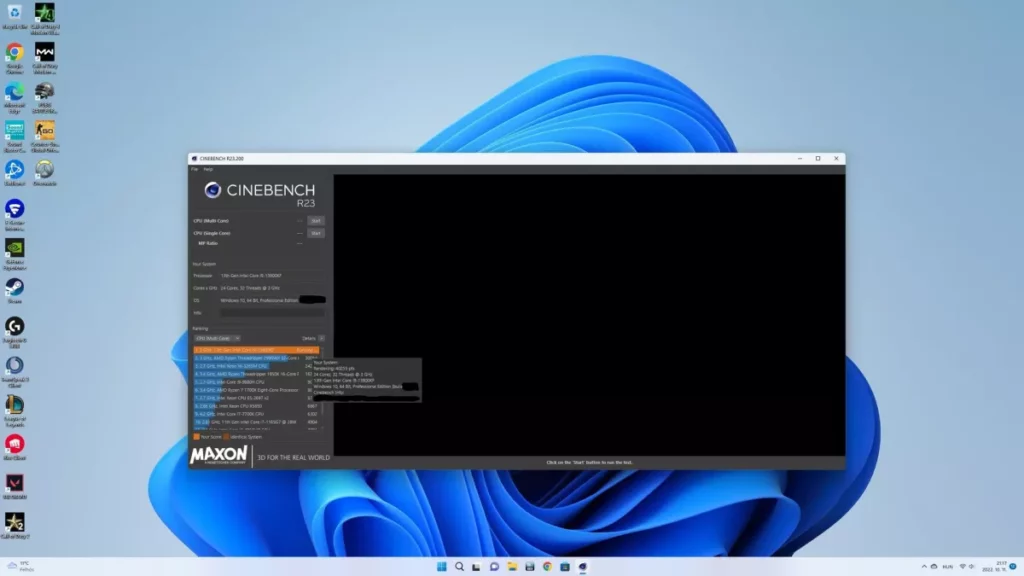 Jeges shared only a screenshot from an incomplete 10-minute Cinebench R23 benchmark with a score of 40,255 points, despite the fact that he does not appear to be a journalist or analyst covered by an NDA and is thus free to post benchmark data.
When operating on MSI's Z690 Unify-X motherboard and cooled by Arctic's LiquidFreezer II 360 all-in-one cooler, Jeges' Core i9-13900KF processor appears to have a max all-core frequency of 5.50 GHz at a 292W CPU package power and at up to 85 degrees Celsius. Additionally, the CPU appears to be capable of a turbo frequency between 5.70 GHz and 5.80 GHz, which is consistent with the part's disclosed specifications. For further stability, the hobbyist raised Intel's load line calibration by +25 mV.
Also Read: