NoiseFit Agile 2 Buzz, the new Bluetooth Calling smartwatch from Noise is coming on sale today at 12:00 PM via Amazon India. Initially, the launch was scheduled for 14th October. Probably avoiding the launch conflict with the boAt Wave Ultima Max. Anyways, the NoiseFit Agile 2 Buzz costs Rs.1,999 only and has four colour options. There are Jet Black, Midnight Blue, Rose Pink, and Olive Green. The buy link is given below.
Product Link: https://amzn.to/3g4B8b7
Noise NoiseFit Agile 2 Buzz Specifications
The all-new NoiseFit Agile 2 Buzz from Noise is offering Bluetooth Calling at the most affordable price segment. To back this feature, there is built-in speaker and microphone. Alongside, the dialer pad, recent call logs, and some of the contacts will be available at your fingertips.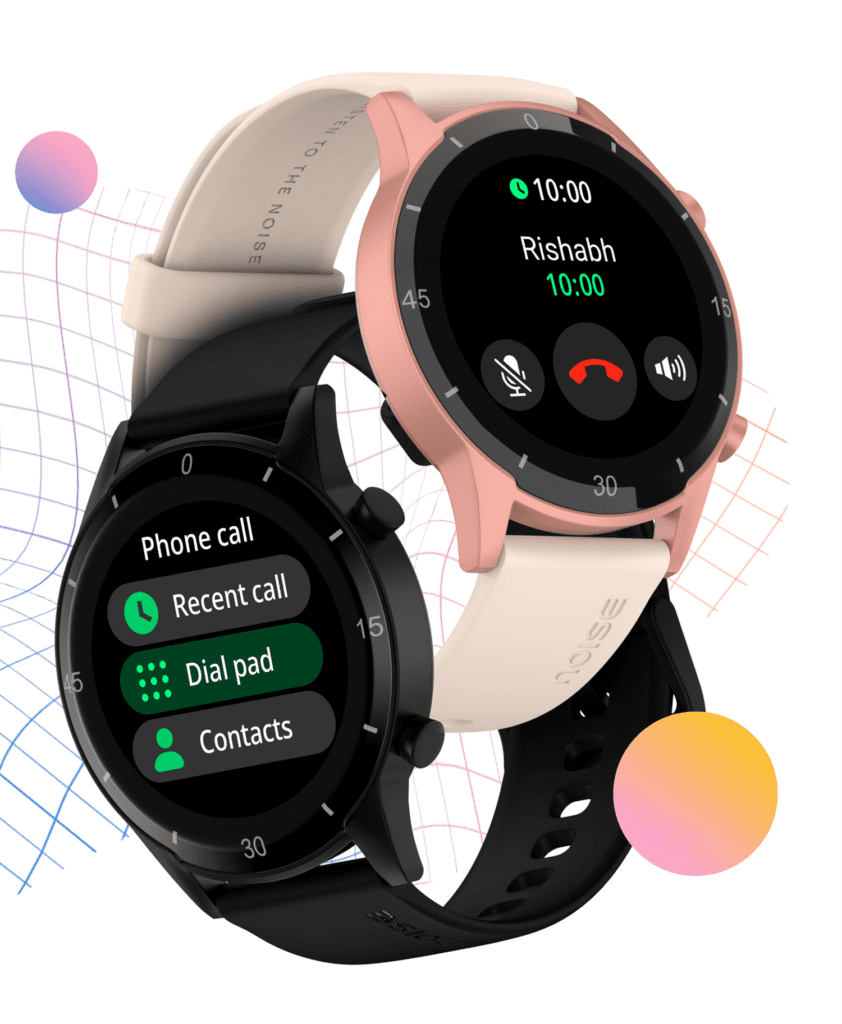 This wearable has a 1.28-inch display with 240×240 pixels resolution and 500 nits of brightness. I know there are so many tasks you can do through this screen, however, you can utilise it to play some built-in games as well. About the colour options, I have already mentioned. On top of it, you will get 100+ cloud-based watch face options to choose from.
Coming to the health and fitness part, just like the other smartwatches, this NoiseFit Agile 2 Buzz also has 24/7 heart rate monitor, blood oxygen monitor, activity tracker, sleep tracker, and so on. Furthermore, you will have 60 unique sports modes to explore. All the tracked details can be monitored from the Noise Track mobile application.
Sometimes you do even need not to touch the screen to play with it. All thanks to the AI Voice Assistant. You can do small tasks directly with voice commands. The feature list includes some productivity suites as well. There is music control, weather updates, text notifications, find my phone, and so on.
Now the last question is how long this new smartwatch can run against a single full charge? Noise claims up to 7 days of battery life. From my experience, I can say this result is with the most optimum condition without Bluetooth Calling. After enabling the Bluetooth calling it may run around a day max in my opinion.
Product Link: https://amzn.to/3g4B8b7
Noise Smartwatches: https://amzn.to/3VmYNDH