The Lava Yuva Pro will be available shortly for just 7,800 (which equals $95 or €98), just one week after the company unveiled India's most affordable 5G phone. It is therefore less expensive than the comparable Lava Blaze from July (whose price was $8,700).
Although the Yuva Pro is not a technologically sophisticated phone, it accomplishes all the essentials. The device features a microSD slot that can accommodate cards up to 512GB and two sim slots. The phone itself features 3GB of RAM and 32GB of internal storage.
Lava Yuva Pro features
It runs Android 12 and is driven by an undisclosed MediaTek Helio processor. The front of the device has a 6.52″ IPS panel with HD+ resolution (20:9), which isn't the sharpest.

It has a notch for an 8MP selfie camera, while on the back is a 13MP primary camera (and two auxiliary modules). We assume that video recording is limited to 1080p because there is no word about it.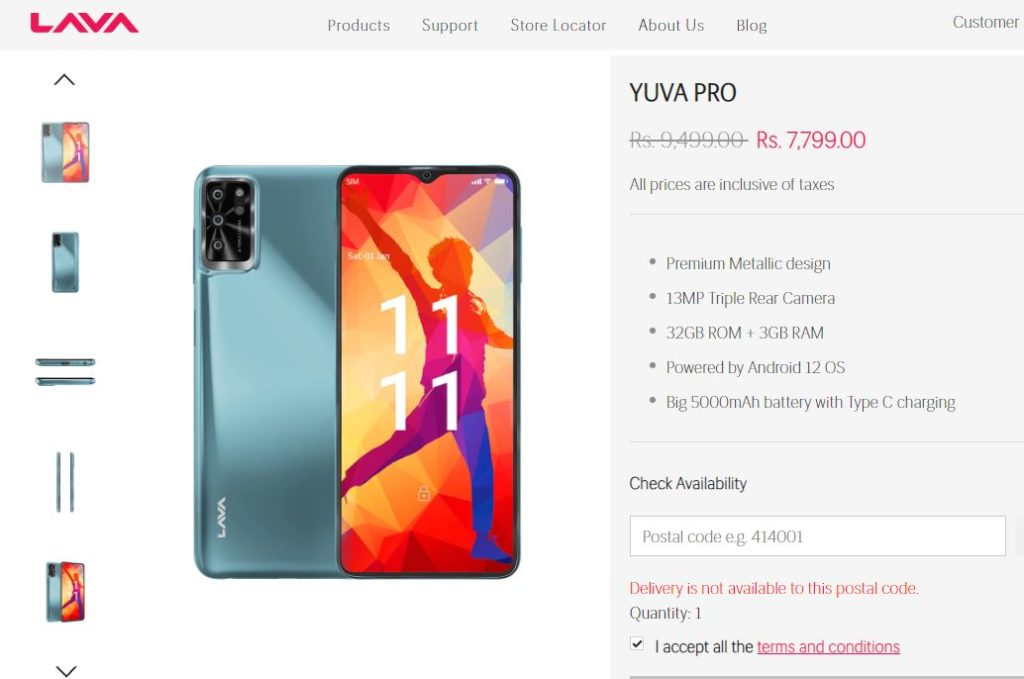 The fingerprint reader is located on the side rather than the back (as it is on the Blaze Pro) (it is slower, though, needing 0.65s to unlock the phone vs. 0.35s on the Blaze Pro).
The Yuva Pro has a sizable 5,000mAh battery, which lasts for more than 5 hours of YouTube video viewing. Despite the glacially slow charging, the phone only needs 3 hours to charge to 100% at 10W.
There are further entertainment options than streaming; for example, you can turn on the FM radio or listen to local MP3s by inserting headphones into the 3.5mm connector. The phone has hotspot functionality and Wi-Fi 5 (ac) network connectivity.
On the company's official web store, you may purchase the Lava Yuva Pro. Lava is presently giving you a free screen replacement for the first 100 days of ownership.