We know that Maruti Suzuki has a brand image where it is a household car maker which is continuously making affordable cars for Indian consumers. Its new Alto K10 has again nailed the price bracket and has made it to the top spot when it comes to the best-selling cars in India of last month.
Previously Alto was in the 5th spot and post-launch of the new Alto K10, it has clearly become the favourite because of its pricing and mileage. Coming to sales, as Rushlane's report suggests Maruti Suzuki's Alto sold a staggering 24,844 units in September 2022 alone, showing a 104.6% YoY growth.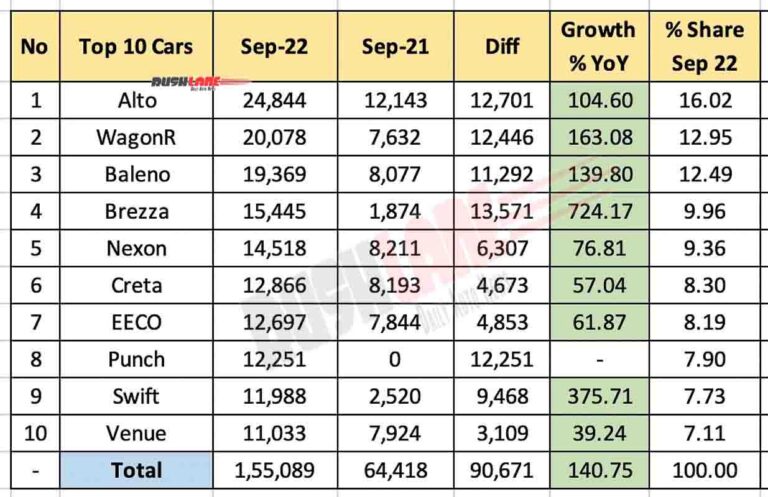 In the % market share for September 2022, among all cars, Maruti Suzuki's Alto stands tall with a 16.02% share. Not so surprisingly, if you see the Top 10 list, Maruti Suzuki clearly dominates with 6 cars showing record sales and you clearly see these Japanese manufacturers leading the line in the market.

Tata Motors is the only Indian manufacturer with two of its best cars in the Top 10 list namely Nexon and Punch, however, Mahindra is not on the list. This goes to show how price sensitive the Indian car market is and these Japanese brands have played it right with the price to keep on dominating in the past decades now.