After a long wait and drama, finally Intel has announced its GPUs and also about its availability with pricing. They were the most highly anticipated graphics cards because they cater to the needs of most budget gamers and the Arc branding signified Intel's future in the graphics business, currently dominated by NVIDIA and AMD.
Intel announces Arc A770 and A750 GPUs, coming on October 12th
Intel's CEO Pat Gelsinger took to the stage of the Intel Innovation 2022 event and announced that both Arc A770 and Arc A750 GPUs will be coming soon. Pat confirmed that the Arc A770 Limited Edition, the flagship of the Arc Alchemist desktop GPU series, will be launching in the market on October 12th.
So, two weeks from now, you will get the best Intel GPU which doesn't look to dethrone AMD or NVIDIA but provide a new option to gamers who don't have to spend a lot. This Arc 770 is touted to have a price of 329 USD, which is significantly cheaper when compared to the current RTX 3060 and even the AMD RX 6600 series.

At that pricing, we expect the Arc 770 which sports an ACM-G10 GPU with 32 Xe-Cores and a VRAM of 8GB to 16GB, this could be a good option for budget gamers certainly. While Intel's Limited Edition only comes with 16GB VRAM, the $329 pricing is suspected to be limited to the 8GB model.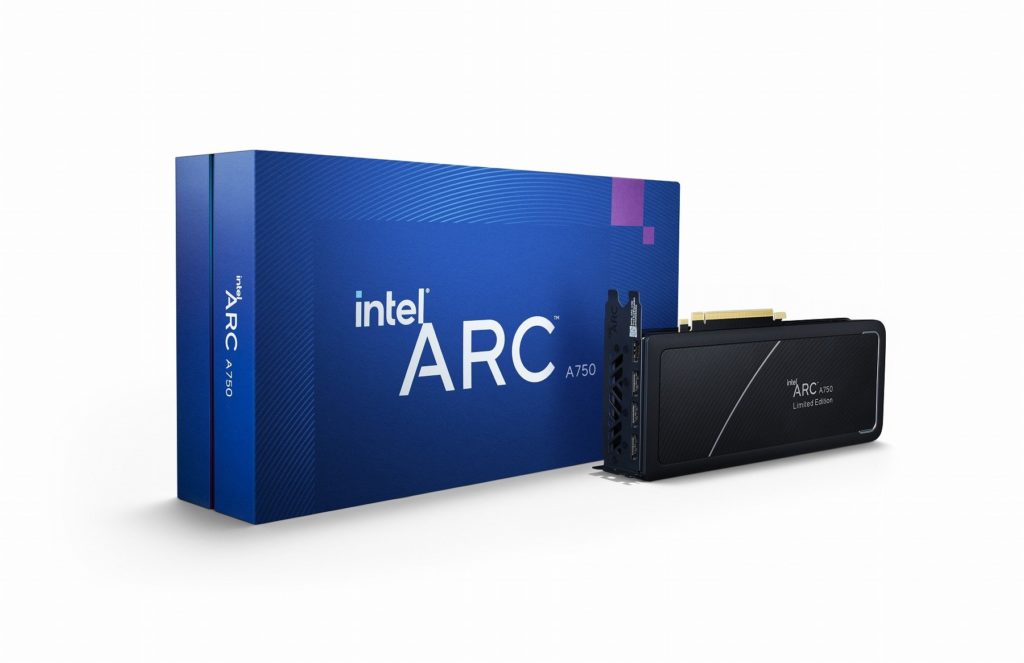 Intel goes to brag that the upcoming Arc 770 GPU will provide 65% better peak performance versus the current competitor GPUs, presumably the RTX 3060 in ray tracing. It will be interesting to see how these Intel GPUs compete against the AMD and NVIDIA rivals and which ultimately becomes the best option for budget gamers.
Intel also said the Arc 750 GPU with a lesser number of Xe cores and the same 8GB GDDR6 memory will be launching soon and more details will be revealed on arc.intel.com as per Ryan Shrout later this week. So, exciting times coming up for gamers as NVIDIA's flagship RTX 4090 launches on the 12th of October and the same day new Intel Arc GPUs will be coming to the market!