The landscape of European football has been completely changed by Manchester City's acquisition of Erling Haaland and Paris Saint-renewal Germain's of Kylian Mbappe's contract. Stars are in scarce supply. Clubs are constantly searching for new talent, and Bellingham, 19, has emerged as the most sought-after headliner.
Liverpool made an offer for him last summer, but they aren't the only English team keeping a close eye on him. He is also a target for Manchester United, City, and Chelsea, and he is being mentioned frequently as a potential Toni Kroos-Luka Modric successor at Real Madrid. But whoever desires him is already aware of the price. The Athletic claims that Borussia Dortmund placed a 150-million-euro valuation on him.
Jude Bellingham: Early Career
Bellingham has developed since making his debut for Birmingham City's first team in the 2019–20 EFL Cup as the club's youngest-ever rookie. He was given the chance at the time by the manager, a Spaniard named Pep Clotet.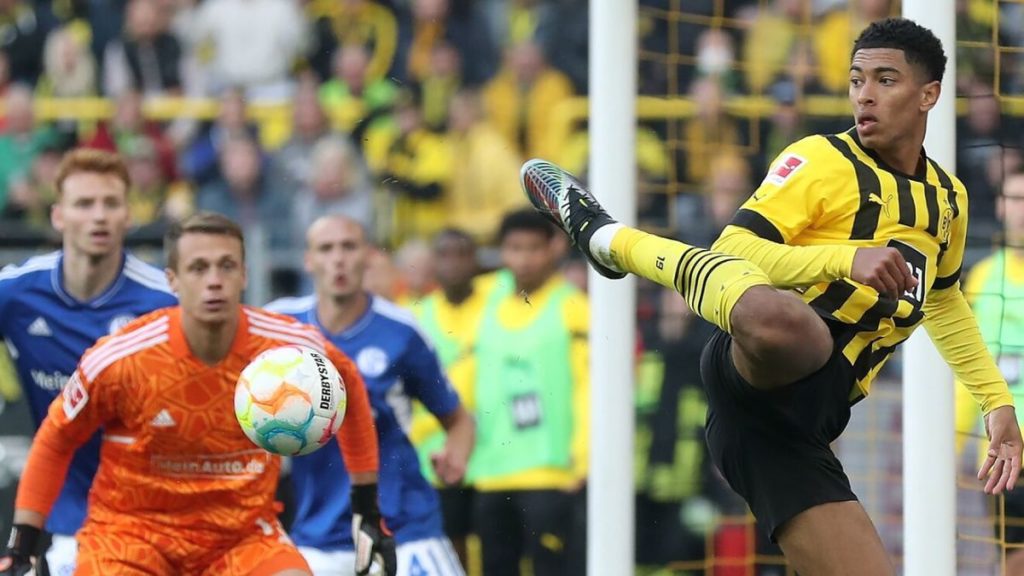 According to Clotet, Bellingham is a football player who has developed. He was lauded for his game skill and excellent physical energy, among other things. He only needed to make minor corrections, include him in the group, and instill trust in him. Less than a year later, the Blues retired his number and sold him for 25 million euros!
His Bundesliga record
He kept setting records while living in Germany, becoming the youngest Borussia Dortmund goal scorer in club history at the age of 17 years, 2 months, and 16 days until being quickly surpassed by Youssoufa Moukoko. He is also the second-youngest Englishman to score in the Champions League and the youngest to start a match.
His mentality, willingness to work for the team, energy with which he plays, drive to win, and ability to find solutions make him an exceptional player, according to coach Marco Rose.
He is a very flexible midfielder who can contribute to both offense and defense, according to Clotet. He was described as a contemporary box-to-box player by Aitor Karanka, Clotet's successor at Birmingham, who was left longing to have him under his leadership. He shows outstanding leadership for someone his age and covers a lot of ground.
Bellingham's statistics also demonstrated his completeness as a football player. He ranks in the top 10 in the Bundesliga this season for shots taken (18), passes made in the final third (35), drives made into the opponent's box (13), and successful passes (363). He also ranks third in the league for fouls committed (363). (22).
Moving to Real Madrid
According to the sources, Jude wishes to join Real Madrid over a Premier League team. The 19-year-old is anticipated to become one of the most sought-after midfielders when the transfer window reopens, with several premier European clubs showing interest in his abilities.
The three-year-old BVB contract of the England international has been linked to Manchester City, Manchester United, Chelsea, Liverpool, and Manchester United. As England gets ready for their two UEFA Nations League games against Germany and Italy, Bellingham is working closely with the players.
Read: REVEALED: Top 10 best European cities for football fans