Disney + Hotstar's popular show Koffee With Karan's season 7 come for episode 12 set to air tomorrow. This time the guest list is also very crowded. In this episode we will see Gauri Kahn along with Maheep Kapoor and Bhavana Pandey from Fabulous Lives fame confirm to set to raise the excitement of entertainment quotient of the talk show collaborate with the friend and Karan Johar.
The streaming service dropped the new trailer of the latest episode where Gauri Khan, Maheep Kapoor, and Bhavana Pandey have seen to be gracing the Koffee couch for this time. In a fun banter, Johar is asking Gauri what advice would she wants to give her daughter Suhana Khan, she replies, "Never date two bots at the same time." KJ also asks Maheep Kapoor of the cast for a new film, which actor would she prefer to act opposite her, she replies, "I think I'll look great with Hrithik Roshan."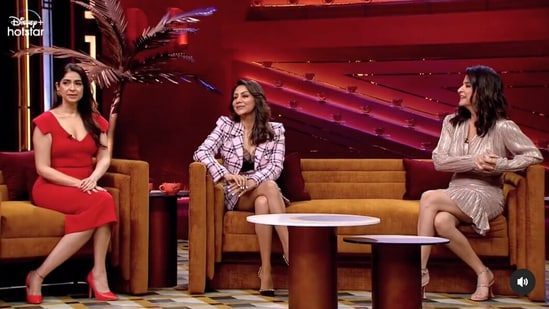 Again, Bhavana Pandey unveils a light note that she desires a hall pass to fool around surrounded by many people as she has never done something like this ever.
We have seen one heartwarming moment while Khan unveils that her love story with Shah Rukh Khan needs to be titled a movie, it would definitely have to be their turbulent love story in those days of their dating. Gauri Khan was also seen to make a call to SRK in the 'Call up a celebrity' segment of the KWK and by surprising Karan Johar he picked up the call.
The Koffee With Karan shows of the seventh season already got renewed for the eighth season. The news was declared at the Walt Disney S23Expo. The talk show also garnered great attention with the latest season that has featured such interesting guest pairs on the couch. The seventh episode 11 featured actors Anil Kapoor and Varun Dhawan which was too much entertaining.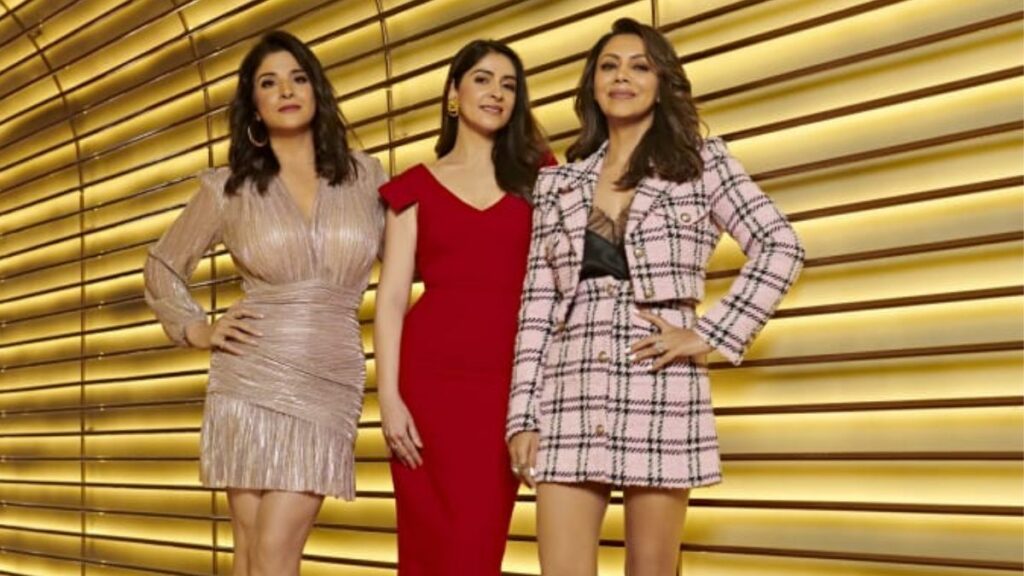 Koffee With Karan (Season 7- Episode 12): Release Date
The brand-new episodes of Koffee With Karan Season 7 on Disney + Hotstar in every Thursday at 12 AM.
Here is the trailer:
Read More: The Curse of Bridge Hollow: Priah Ferguson set to explore a Chilling Horror Adventure