EA Sports' football-based video game FIFA has been a huge hit with the players over the years. They release a new version of the game around September each year. This year, FIFA 23 will release on 30th September worldwide. If you pre-order the Ultimate Edition, you will get 3 days early access.
However, those who have pre-ordered the FIFA 23, irrespective of the editions, can get access to their FUT clubs via the FUT 23 Web App and Companion App. The FIFA 23 FUT Web App launches on Wednesday, 21st September 2021. Meanwhile, the FUT Companion App launches on Thursday, 22nd September 2021.
FUT 23 Web App Early Access
Here's how you can get your hands on the FIFA 23 Ultimate Team even before the game releases:
You must have created a FUT Club in FIFA 22 and logged in to FUT 22 on your platform before August 1, 2022, to be eligible for early access to the FUT 23 Web and Companion App.
Your FUT 22 account must still exist.

That means if you've deleted your Club, you won't be able to get an early start.

Your account needs to be in good standing.

If you don't have access, it means you have either done things in the past that broke our rules, or we don't know enough about you yet to make a decision on whether you have earned this privilege.

Playing FIFA 23 once you have the full game can contribute to earning access to the Transfer Market on the Web and Companion Apps.
FIFA 23: Here's how you can use the FUT 23 Web App to build your Ultimate Team
After you log in to the FUT 23 Web App, you'll be taken to the first screen where you'll have to choose your starter pack. I went with France because there are good chances to get some good players in your starting squad.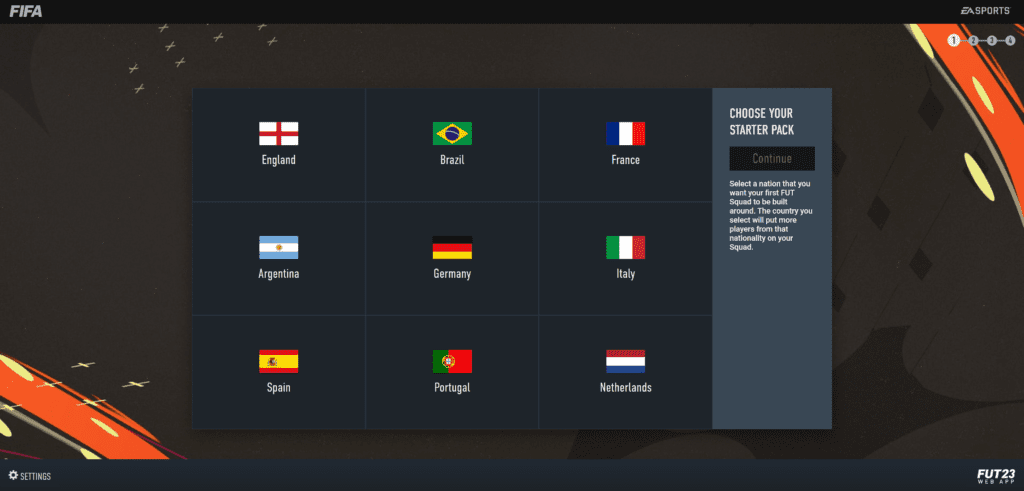 You'll then be taken to your started squad screen. You'll now be able to select any position and replace it with one of the higher-rated loan players. I chose the CM position and took Federico Valverde.
After that, you'll need to choose your home kit and away kit.
You'll also have to choose your club badge. This was the final result of my FIFA 23 Ultimate Team starting team. I took France as my FUT 23 Club starter pack and then chose Valverde as my loan player.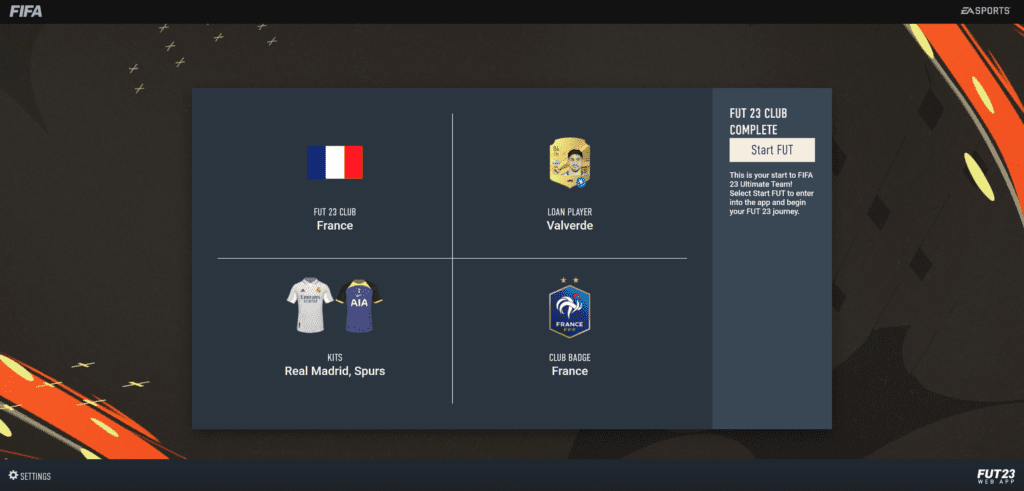 You'll also get Loyalty rewards after login into FIFA 23 after playing FIFA 22. Rewards are based on your account's good standing in the game, along with your player history, engagement, and account status. This is why your rewards may be different from your friends.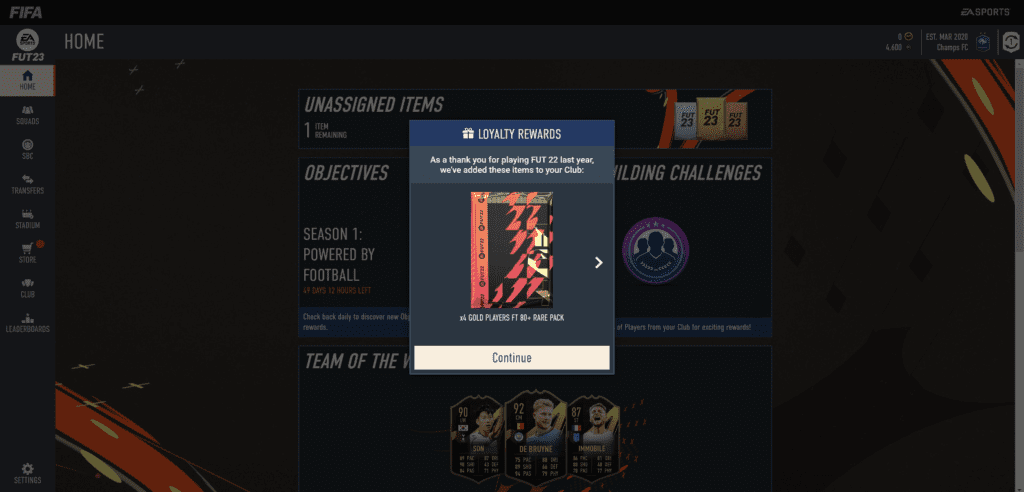 I got a total of 6 packs, including the pre-order pack along with the FUT 23 ambassador loan player pick.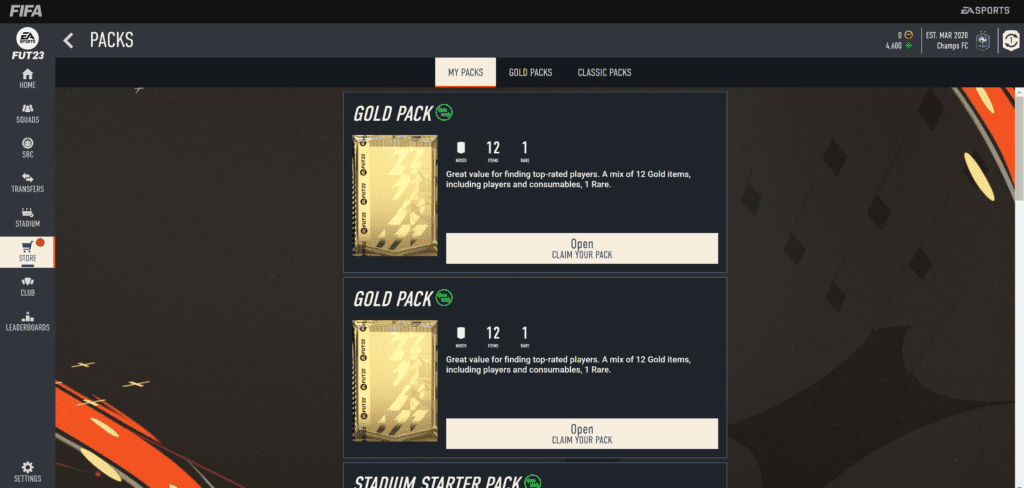 I chose Vinicius Junior from my FUT 23 ambassador player pick.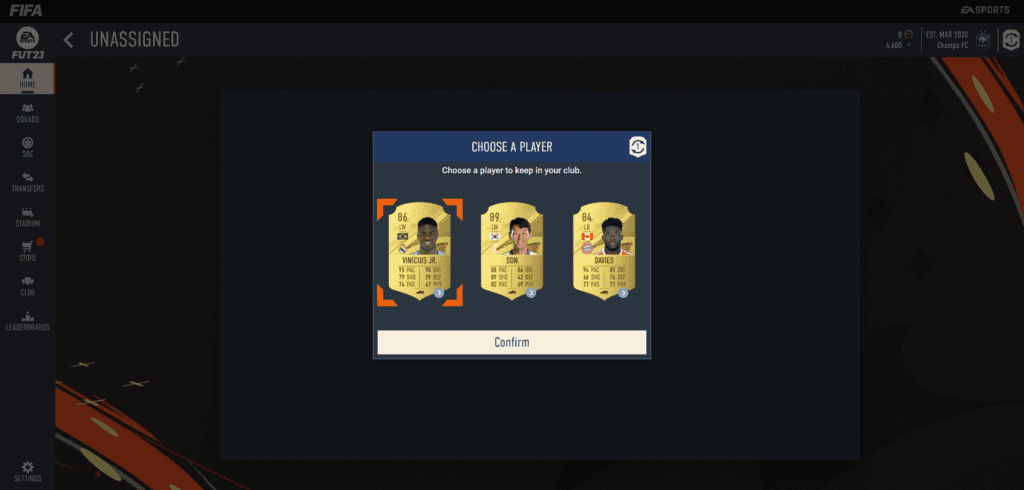 From the FIFA 23 pre-order pack, I got loan Mbappe and Son and a Team Of The Week 01 player. I got 77-rated LB Miladenovic as my TOTW player, which could have been far better.
This is my final FUT 23 starter team with all the loan players included.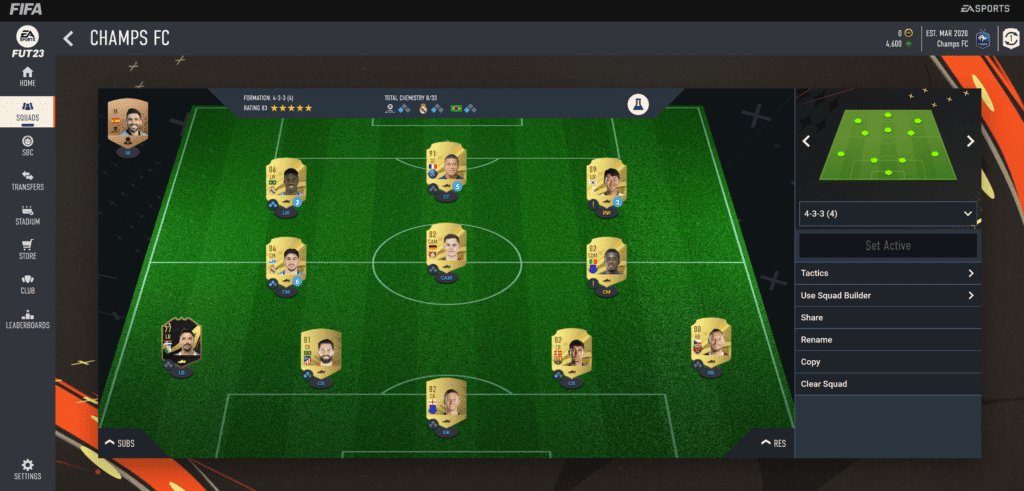 And, if I exclude the loan players, this is my FUT 23 starter team.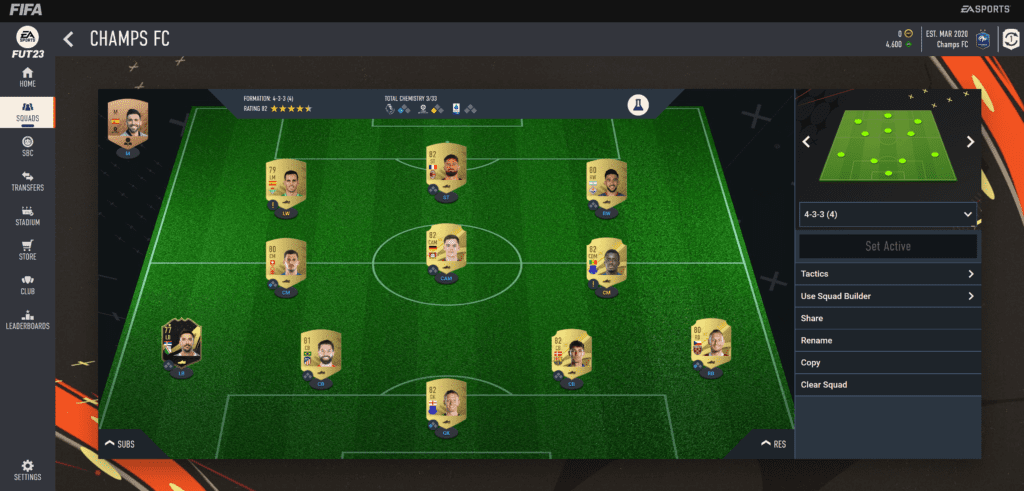 Now, after making your FUT 23 starter team, the best way to improve your team is to complete the SBCs and quick sell all the lower-rated reserve players and consumables. If you pack a higher-rated player, then you will have to decide whether the player will fit in your team or else sell the player and other suitable higher-rated players from the market.
You can now pre-order the game:
Xbox Series X – https://amzn.to/3zC2FIn
PlayStation 5 – https://amzn.to/3BtRK4y
Read: FUT 23 Web App: Official Release date and time