Recently, AMD reminded potential buyers that the RDNA 3 GPUs would go on sale on November 3, as Nvidia prepared to announce its anticipated GeForce 40-series GPUs. The article specifically mentions "skyrocketing energy prices" and the necessity for graphics cards with greater energy efficiency while maintaining the same level of graphic power.
The article specifically mentions the Nvidia 30-series, noting that "there is a cost savings benefit as well, as seen when comparing the thermal design power across the current lineup of AMD Radeon RX 6000 Series graphics cards versus NVIDIA GeForce RTX 3000 Series products."
The 5000-series cards from AMD's graphics card lineups improved actual performance per watt by 50% over the previous generation of GCN architecture, and the 6000-series cards increased it by another 65%.
In Recent Tests, Nvidia's GeForce RTX 3080 achieved frame rates of 0.32 at 4K and 0.44 at 1080p, compared to the AMD RX 6800 XT's 0.22 at 4K and 0.45 at 1080p.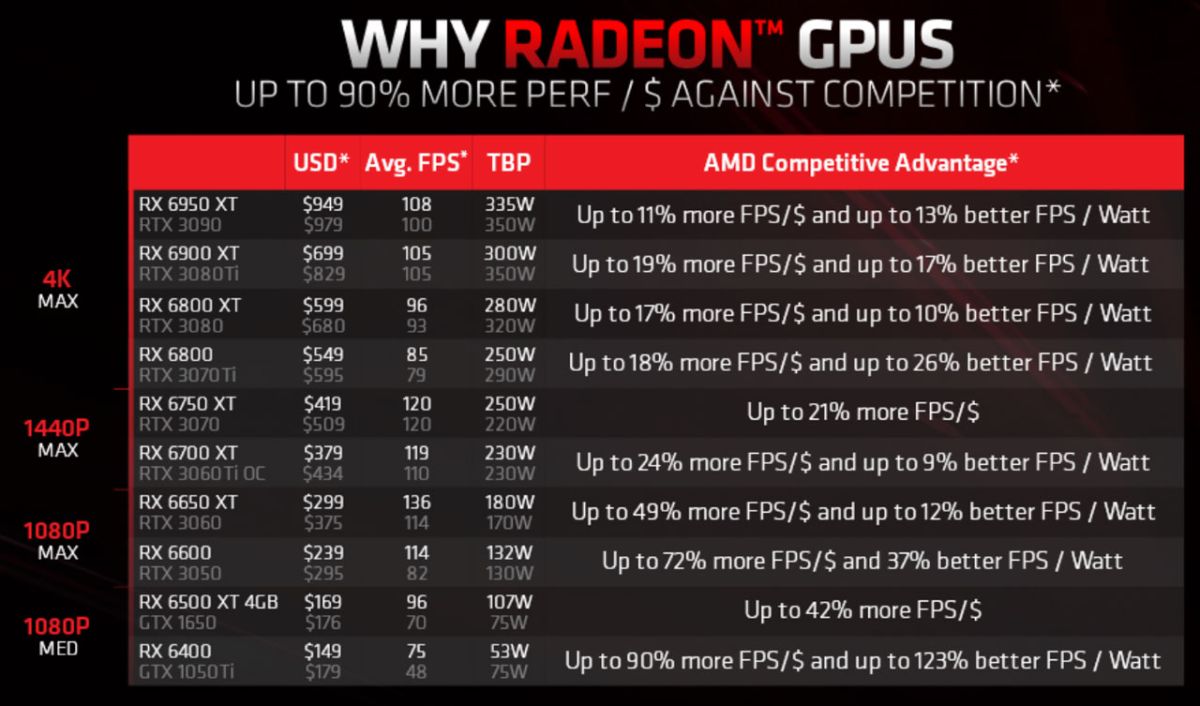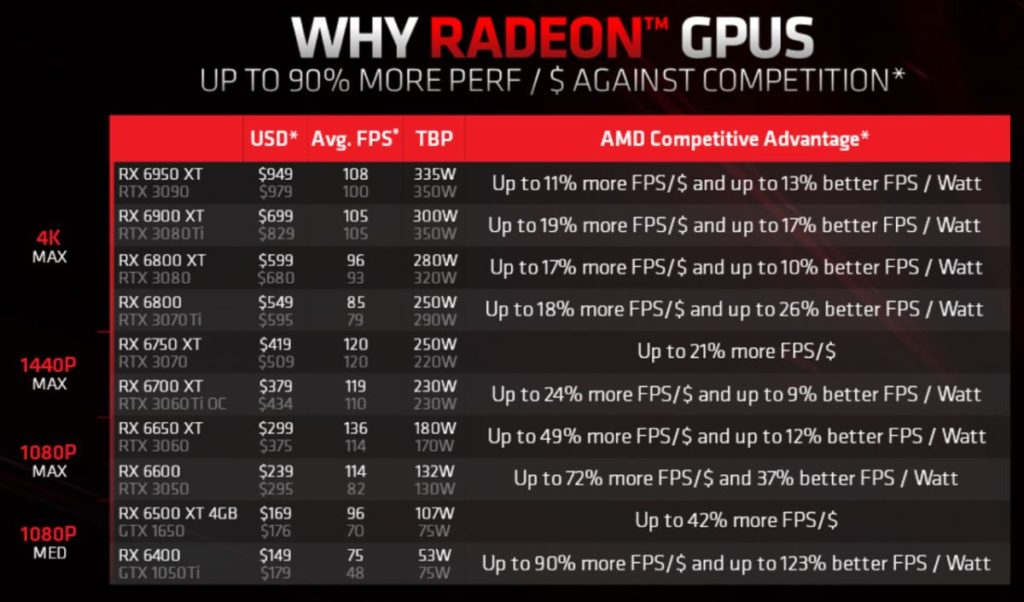 For its next RDNA 3 design, the company announced a chiplet-based RDNA 3 GPU architecture last month. When combined with the adaptive power management technology that the company has been developing, we may anticipate rather excellent performance per watt numbers.
The upcoming generation of graphics cards is expected to substantially increase that efficiency. Essentially, AMD is on track to increase the efficiency of its graphics cards by another 50% by physically simulating some of the components of the company's Zen CPU microarchitectures. On November 3, further information about RDNA 3 will be revealed, so keep a look out for it.
Also Read: