It was believed that Sony's introduction of the Nextorage SSD brand for its PlayStation 5 consoles approximately a year ago was a one-time action to meet the demand for PS5 storage. It turns out that we were mistaken. In particular, enthusiast-grade SSDs and client-grade SSD are about to hit the market thanks to Sony's Nextorage.
According to Hermitage Akihabara, the firm displayed three PC-targeted products at its exhibit at the Tokyo Game Show, including SSDs with capacities of 1TB, 2TB, and 4TB. You can still put the majority of these products into a PC.
With peak read and write speeds of up to 9500 MB/s and a PCIe Gen 5 x4 interface, Sony's Nextorage M2-2280 SSD is undoubtedly impressive.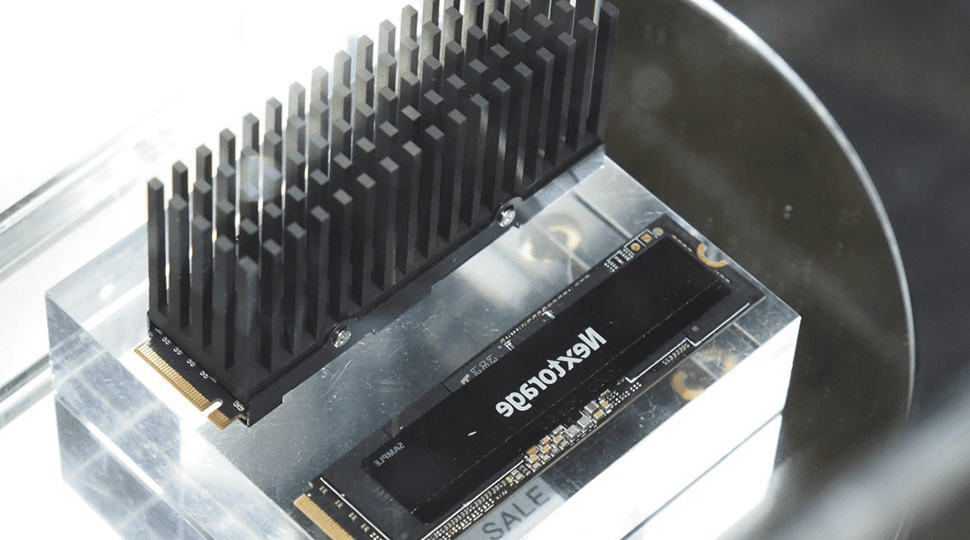 If it actually achieves those speeds, it would outperform the vast majority of drives on our list of the top SSDs. The speed of the 3D NAND SSD platform used by Sony's Nextorage drives with a PCIe Gen5 interface and the company's ability to obtain the necessary chips, which are reportedly difficult to come by, define the drives' maximum performance.
At the Tokyo Game Show, Sony's Nextorage division not only showed off a high-end PC-oriented driver, but also a whole family of upcoming products, including a 4TB SSD. Displaying a catalogue of SSDs is nothing out of the ordinary for an OEM, but in Sony's case, it could signal the electronics giants' commitment to the storage space.
Given that Sony is the brand's owner, the PlayStation 5 drive will likely continue to be the crown gem of Nextorage, although drives may eventually be seen in commonplace PCs.
Also Read: