Indian pacer Jhulan Goswami is set to retire from International cricket, her last ODI series is going to be against England. She'll is set to end her career with the highest wicket scalps in Women's international cricket.
She represented the nation in 12 Tests, 201 ODIs and 68 T20Is and has 44, 251 and 56 wickets respectively.
Indian national team's skipper Rohit Sharma has praised the veteran pacer saying that he had a challenging time in the nets while she bowled him. Further, he stated that she shocked him with her magnificent in-swing bowling.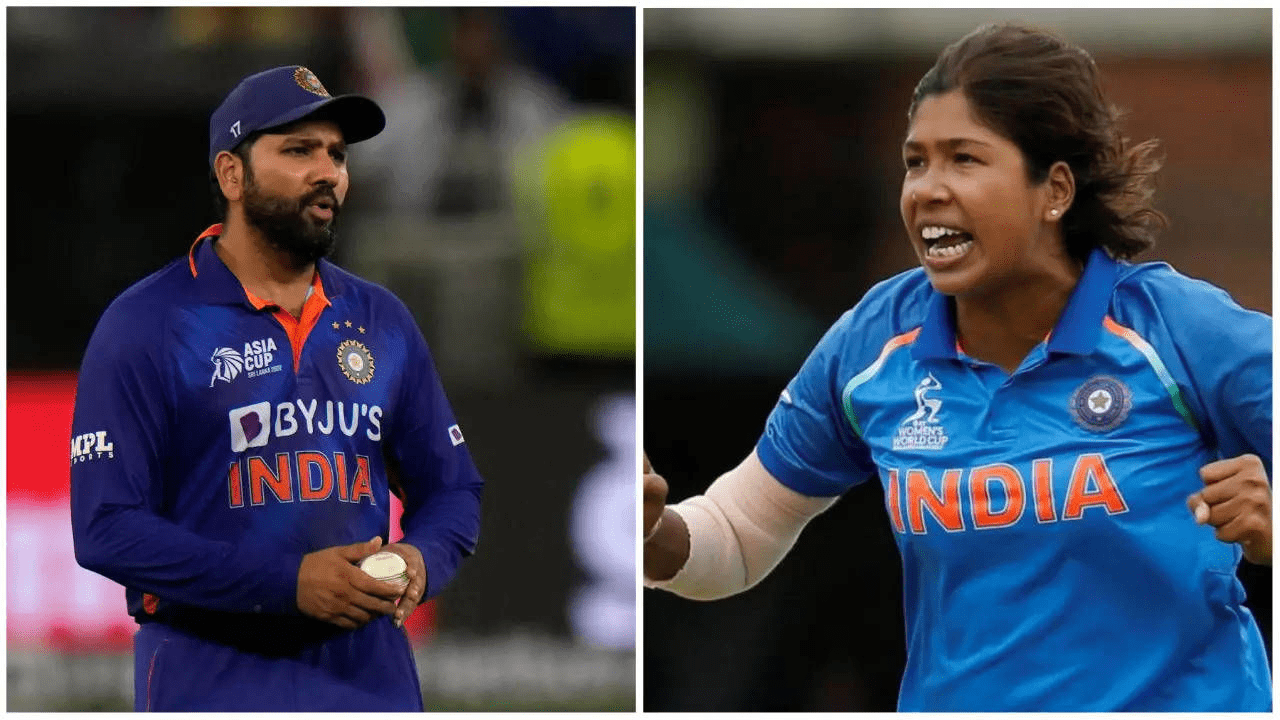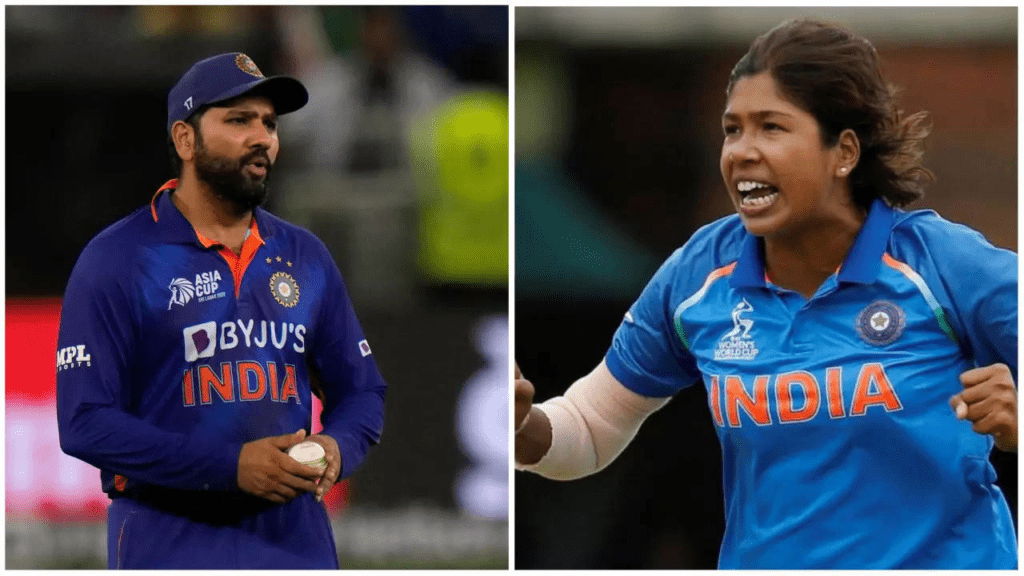 This is what he had to say on her in-swing capabilities
"I had a few interactions with her when I was injured at NCA. She was also there and she was bowling to me. And I was challenged by her in-swinger. So, there was lots of interaction there. She was asking for some stuff and I was telling her some stuff. Whenever I have seen her play, she has shown so much passion for playing for the country. I don't know how old she is, but even at this stage, she is running in hard and trying to knock the opposition out and that tells you something. So, it tells you the passion she has. I can only wish her the best. She is a once-in-a-generation player," 
Her career spanned the last two decades where Julan Goswami played a major role in helping the team reach two ODI World Cup finals in 2005 and 2017respectively. She has taken a total of 252 wickets that'll make her the highest wicket-taker in ODI cricket history.
Right now, she's a part of India's playing XI who's competing against England in their first ODI at County Ground, Hove. She had spectacular first innings as she gave only 20 runs and picked one wicket in ten overs. With her efforts, the team restricted the opposition to just 227/7 in 50 overs.
Read More: Top 10 most wickets in Test cricket