Federico Valverde has gained a reputation for doing many things well, including learning unique skills, but he hasn't been known for his goal-scoring ability since making his Real Madrid debut. The midfielder has only scored seven goals while wearing a Los Blancos jersey, but his eighth goal might be the best of all time.
Rise of Valverde: His Journey
Federico Valverde made his Real Madrid debut in the 2018–19 campaign, but it wasn't until the following year that the youthful midfielder rose to prominence for the team. Despite the burden of competing for Real Madrid, Valverde has impressed quite a few people despite the remarkable ascent he has experienced over the years. The now 24-year-old has developed into a terrific all-around midfielder who can play a variety of roles throughout the field, but he has had difficulty with one thing.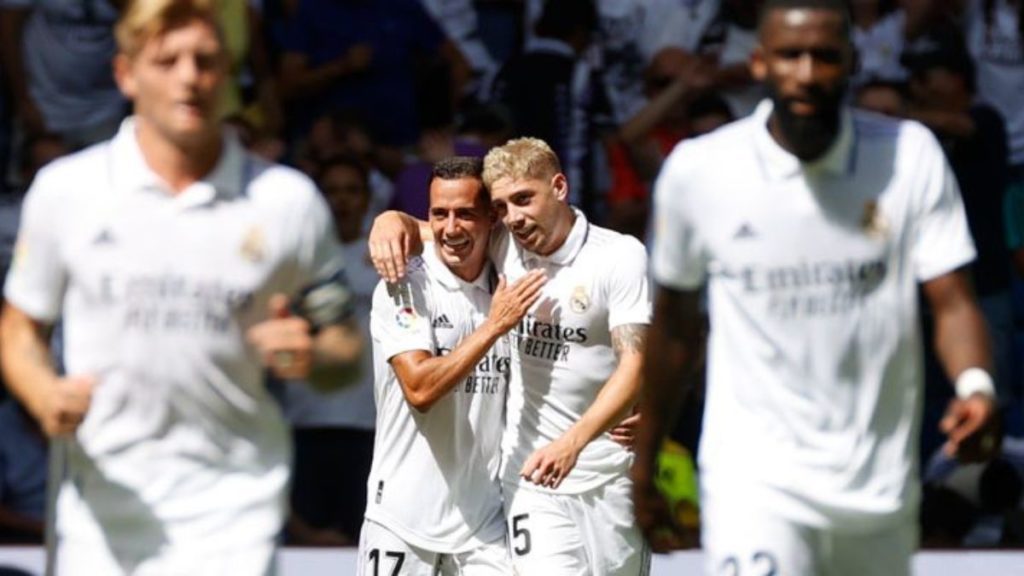 The Uruguayan has played in just over 150 games overall, although he has scored seven goals, including four in the 2020–21 season. Although that total isn't particularly exciting to read, Valverde's most recent goal has just shocked the footballing community.
Since the 24-year-old took up the ball against RCD Mallorca approximately 20 yards inside his own half and sprinted. That's all he did—he just kept running, dodging opponents who weren't even able to touch him.
As Valverde maneuvered between two defenders and blasted past them with ease into acres of space in front of him, the surrounding clamor gradually increased. The Uruguayan followed that solo run with a powerful drive from well outside the box that sailed past the goalkeeper Predrag Rajkovic to level for Real Madrid just before halftime. But the best was yet to come. In the second half, the Los Blancos would score three more times to secure a 4-1 victory.
Valverde vs RB Leipzig
During Real Madrid's 2-0 Champions League victory over RB Leipzig on Wednesday, Federico Valverde orchestrated a celebration that will live in the minds of Real Madrid supporters for years to come. In the 80th minute, the Uruguayan midfielder broke the tie, to loud celebrations. Last Saturday, the South American scored an incredible solo goal as Madrid defeated Mallorca 4-1.
In order to curl the ball into the opposite corner of the net, he cut onto his left foot and identical to his goal against RB Leipzig. However, after scoring his most recent goal, Valverde lost it and began yelling and pounding his hands.
He was clearly rejoicing in front of Raum, as evidenced by a certain camera angle. It appears that the Uruguayan player sought retribution from the defender for an earlier match-related incident. It comes out that earlier in the game, after blocking a cross, Raum had gotten in Valverde's face and celebrated.
As the referee stepped in, Valverde appeared less than pleased with his opponent's actions. And when Valverde saw Raum after he had scored, he didn't hold back in his excitement.
Role of Carlo Ancelotti
Carlo Ancelotti deserves considerably more credit for Federico Valverde's comeback than he actually does. Three goals and two assists in a short number of appearances this season for someone who was the target of a club-record offer from Liverpool is something to keep an eye on.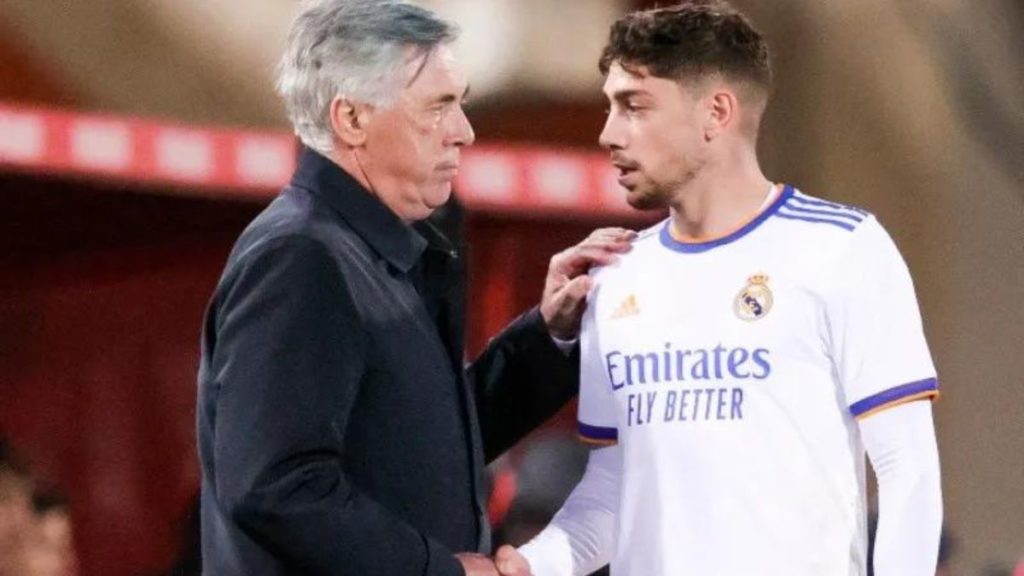 However, his recent UEFA Champions League exploits against RB Leipzig, where he scored the opening goal in a 2-0 victory, deserve special praise. That's because, despite the presence of Marco Asensio, who, incidentally, played in a midfield three, he was used as a makeshift winger.
Ancelotti teased that he would tear up Valverde's coaching credentials if the player does not score at least 10 goals this season after speaking openly about the situation during the victory against Leipzig. It is currently accepted that Ancelotti has ambitious intentions for Valverde. Only how he employs him during the season needs to be seen at this point.
Read: ICC World Test Championships: Can India qualify for the finals?